San Francisco Half Marathon!
Race number 31 started in Golden Gate Park
Sunday, July 29th, 2012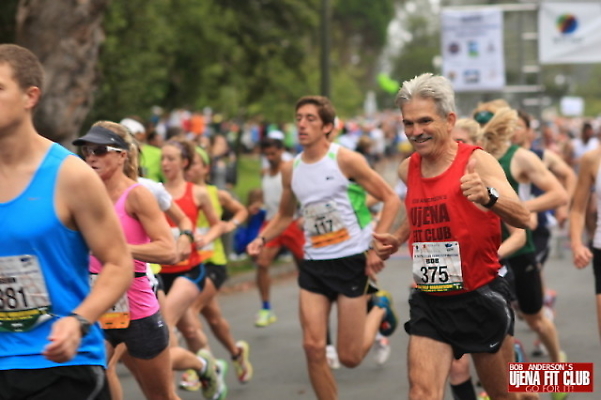 I was ready to break 1:32 this morning but I blew it with some slow early miles. (Lead Photo - at the start) The first miles is mostly downhill and that was great. I hit the mile at 6:30 and it felt pretty easy. But my legs all of a sudden were feeling heavy. My second mile was 7:10 and my third was the slowest of all. I ran that one in 7:17. There were a lot of marathoners on the course (they started at 5:30am) and I did have to slow a few times.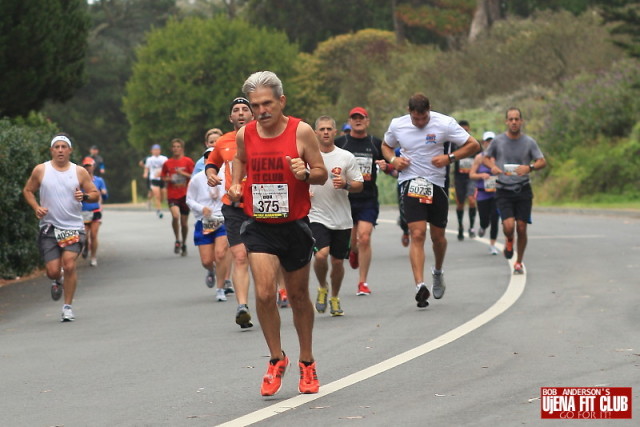 After seeing 20:57 at the three mile mark and I knew I had to pick it up. My next two miles were 7:03 and 6:48. I really started feeling my hamstring tugging a bit at this point. I am sure glad that Catherine massaged it the night before.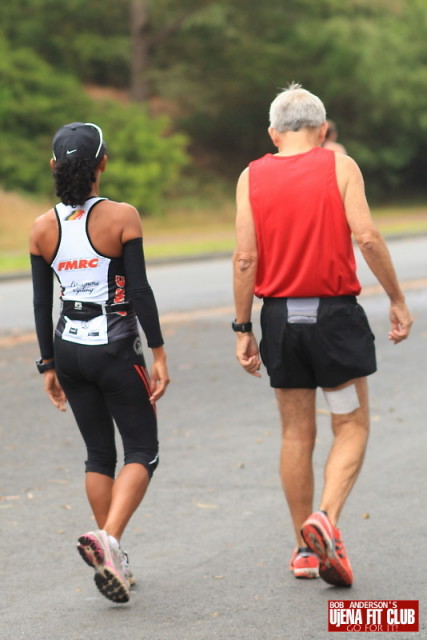 I am also glad I had put on a Hot patch before the start. This kept it together and I am sure if I had not had on this patch, it could have gone south. But it didn't. I am going in for a massage on Tuesday to get it totally straighten out.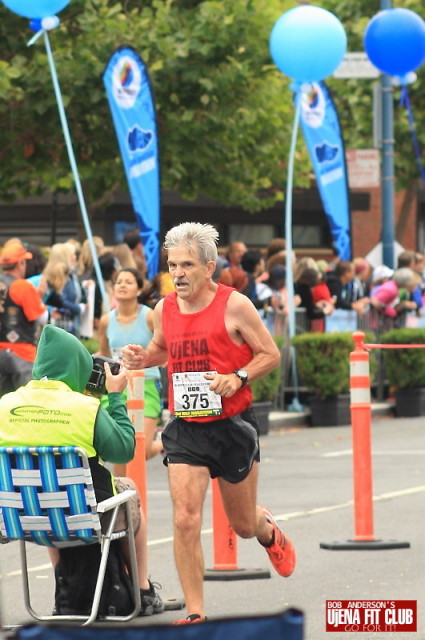 On this course they close down one road and then direct runners to another and then back and forth. This way cars can get through. I was about 20 seconds behind the guy I thought was in my age group but then I lost track of him when we had one of these breaks at about the 7.5 mile mark. I didn't see him again until about a half mile to go. It was too late to catch him. He did tell me he was going for 1:32 and he ran 1:31:59. I should have been there.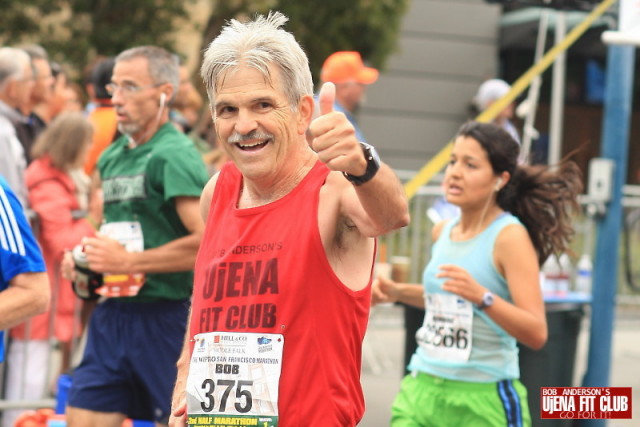 My sixth mile split was 7:02 and then another 7:02. I then hit 6:49 and feeling strong. But I did not see the guy I was shooting for. I think we hit some more hills and I slowed a bit to 7:08, 7:04 and then 7:11. I looked at my watch and I knew that I needed to do something. I ran 6:58 and 6:54 my last two miles. And my last .1 was at 6:28/mile pace. My final time 1:32:23. I was 172nd overall and I was 20th age-graded overall.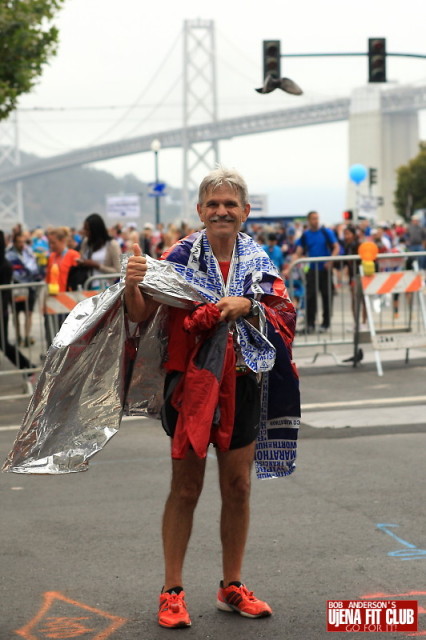 This was the fourth straight year I have run this half. I beat last year's time by over one minute. This was my second fastest time so far. It is a good course but challenging. It is tougher than Napa to Sonoma. After 31 races I have raced 208 miles. My average is 6:56/mile and I am 14:16 ahead of pace. Photos by Catherine Cross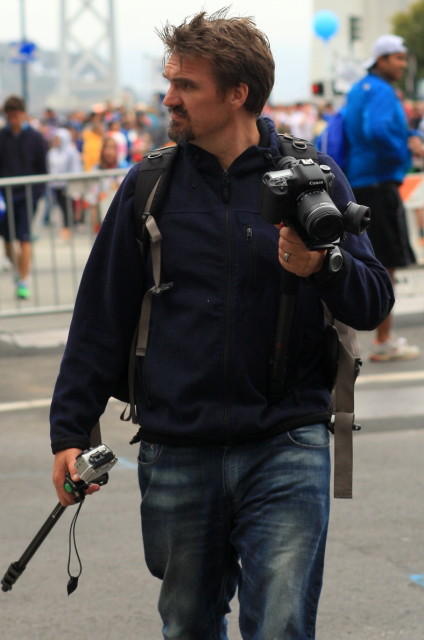 Mike along with his crew Waitman and Catherine are getting tons of good footage for the movie.
Comments and Feedback