Race Number 7 family running trip
It was a family affair in Pacific Grove
Sunday, February 12th, 2012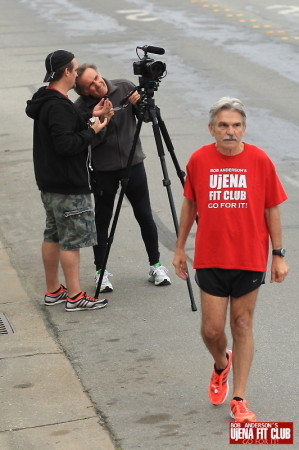 I do like this race. Rich and Mike setting up the video camera before the start. I have run this year at least 15 times over the years. The course is not fast but it is beautiful. We have made this one of four family running trips we do each year. This was the fourth year we have done the Together With Love races held in Pacific Grove (near Monterey) around the weekend before Valentine Day.
The wrap-up after the race with the family. Justin, Lisa, Owen and Carly down front.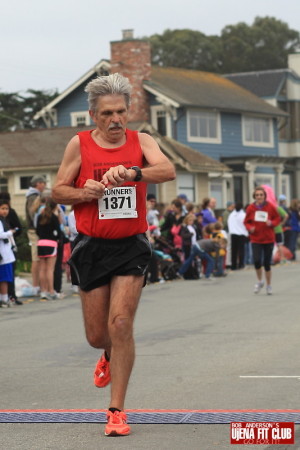 Bob finishing the 10k in 42:22. His goal was under 42 minutes. The Garmin says the course is a little long... Photos by Catheirne Cross Ujena Fit Club
Bob Anderson's grandson (Owen Wall in Red) is only five and finished in the top ten for the kids 1k races. Take a look at that stride.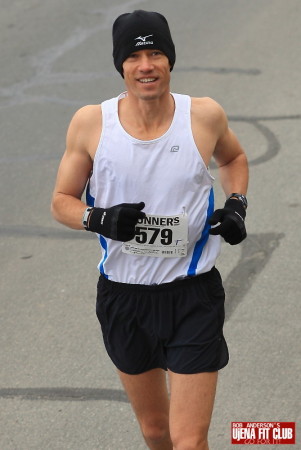 One of the characters in the film is Justin Wall. He was a professional athlete and injuried his knee. But being part of the Bob Anderson's family, how could he not take up running. He ran the 5k today and finished 7th overall.
Since 9...11 Johnny carries the American Flag when he runs.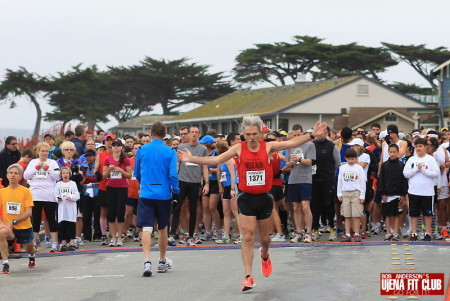 What am I doing? Right before the start of the race.
Comments and Feedback