Race 42 - Davis Turkey Trot
Saturday, November 17th, 2012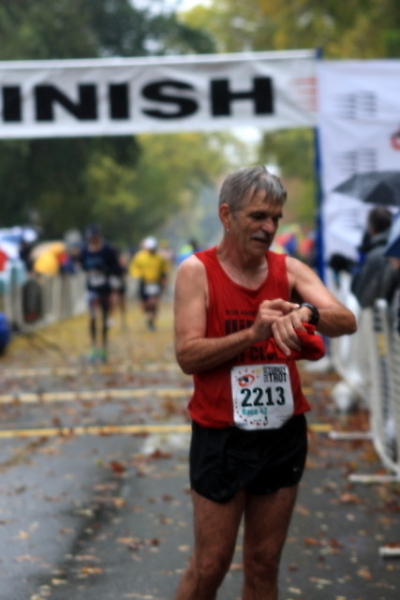 This was a tough race but I was able to get back 31 seconds. I was hoping to pick up more but with the weather as it was I am pleased. I ran 42:59. I was 21:02 at 5k. Lost focus the second half. The wind was really bad the last half mile. Good course and good event. Always tough when it rains. My next race is 10k on Thanksgiving morning in San Jose. We need this rain but....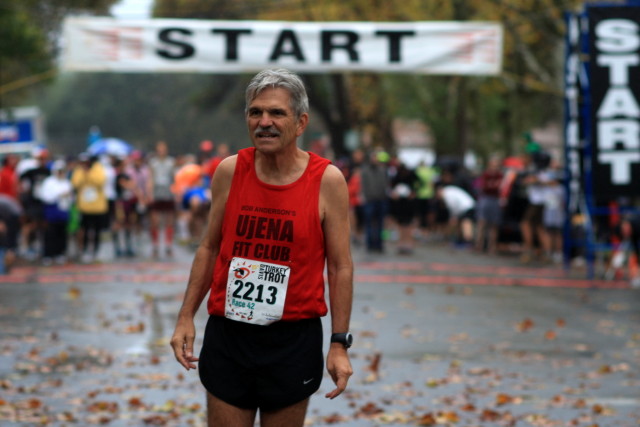 Five minutes before the start...then it started raining again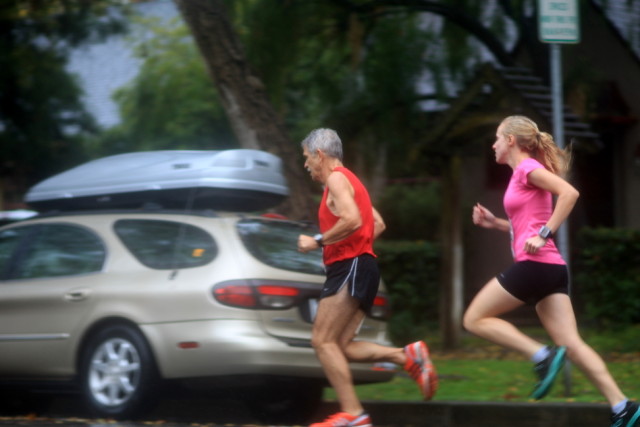 At about the quarter mile mark. I ran the first mile in 6:35.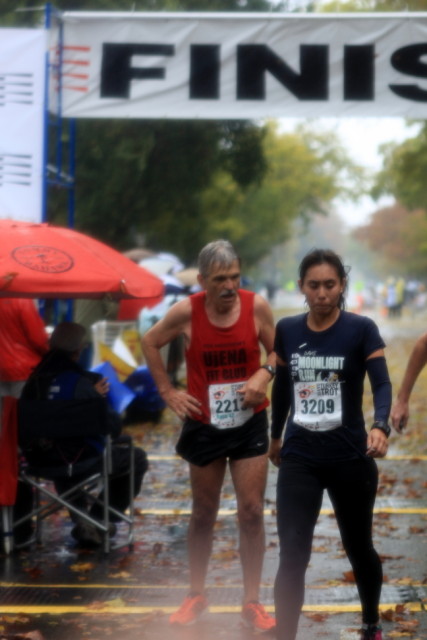 I really don't mind running in weather like this but when you are going for time it does cost seconds. I know I lost 30 seconds today.
But I made up 31 seconds. Now I am just 2:59 in total off pace. My next race is Thanksgiving morning in San Jose. I hope to get under 42:30 there. Photos by Catherine Cross (Michael and Waitman were there in the rain capturing some good video for the movie. On Sunday the weather was great.)
Comments and Feedback