Training Run Mar 20 Redwood Shores
Met Art a running buddy at Oracle
Tuesday, March 20th, 2012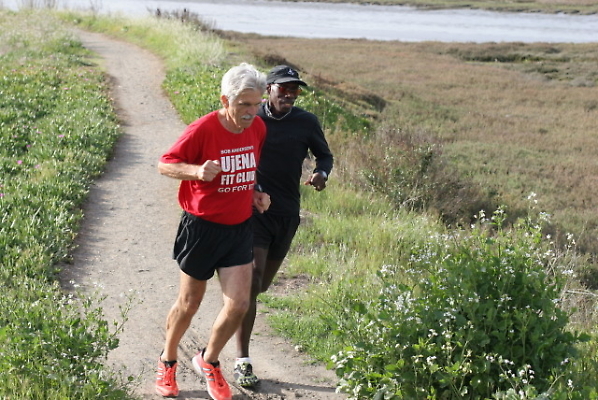 I really needed to get in some miles today. I started off the day by running 6.2 miles up at Rancho. I ran easy. It was so nice running first thing up there in the hills. Then I met, Art, a running buddy I have known for over 20 years this afternoon.
Mike getting the bicycle ready for the run.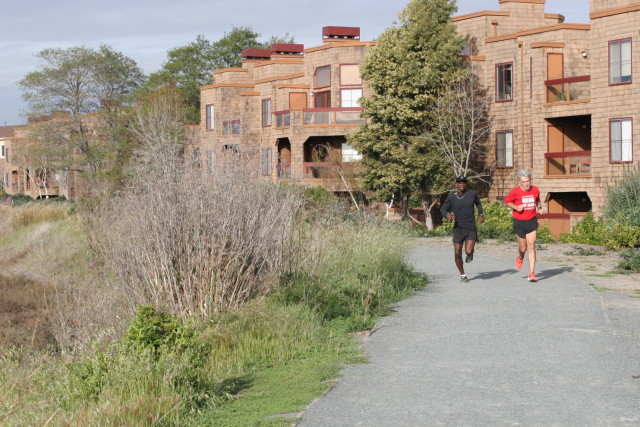 Art works at Oracle and runs here a lot during lunch. We ran 3.5 miles today.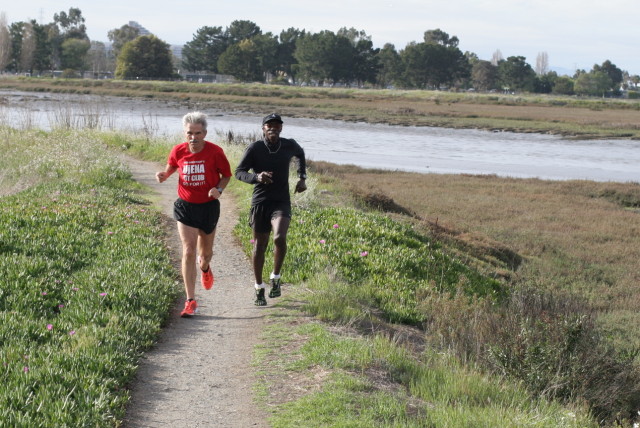 Art and I have run a lot of races together. Our PR's on many events are almost the same. However, Art has run a lot better times than me at distances of one mile or under.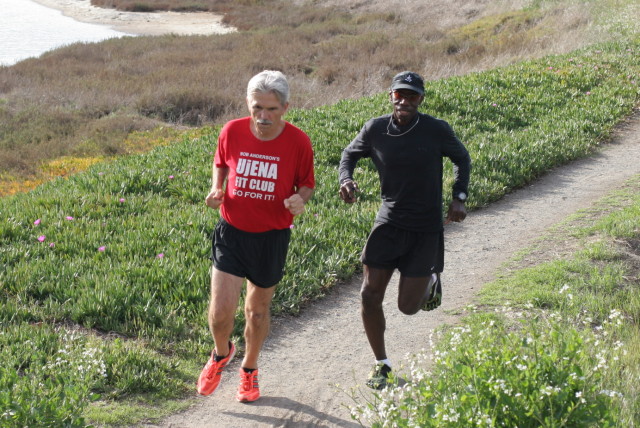 Art just turned 60 March 11. He doesn't act or look 60 to me.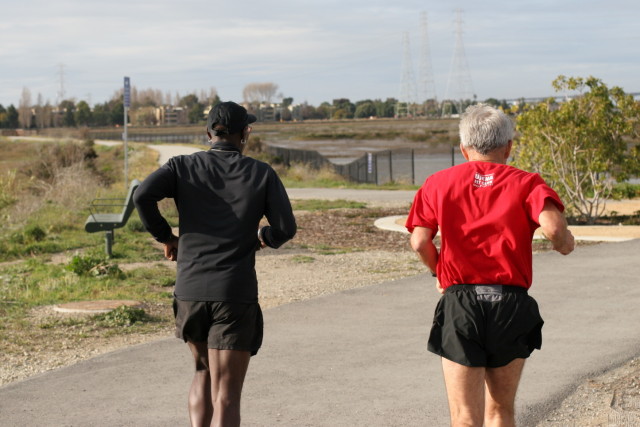 Heading back...it was a good run. I love these training runs.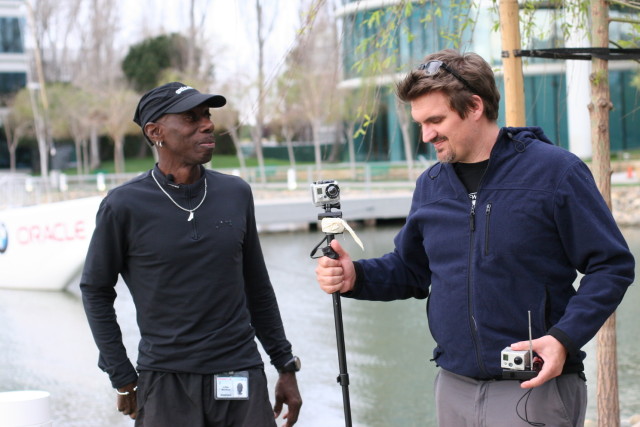 After the run, we had a chance to speak with Art and get it on film for "A Long Run"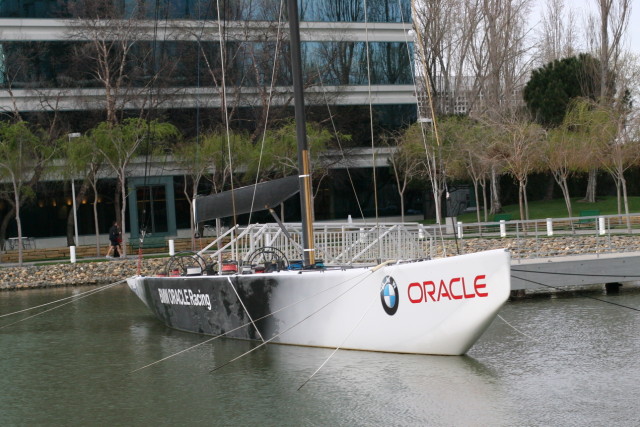 The backdrop for our interview. Photos by Michael Anderson director "A Long Run"
Comments and Feedback

Thanks Art, I enjoyed our training run. Always nice to share stories. Best of luck on Friday!!!
Bob Anderson 3/20/12 11:48 pm

I lived in Redwood Shores for almost seven years. Great place to run but the wind can be a factor. I often felt I needed a sail.
Richard Stiller 3/21/12 7:43 am