My Hamstring is not Right!
Went in for Cold Laser Therapy
Wednesday, June 27th, 2012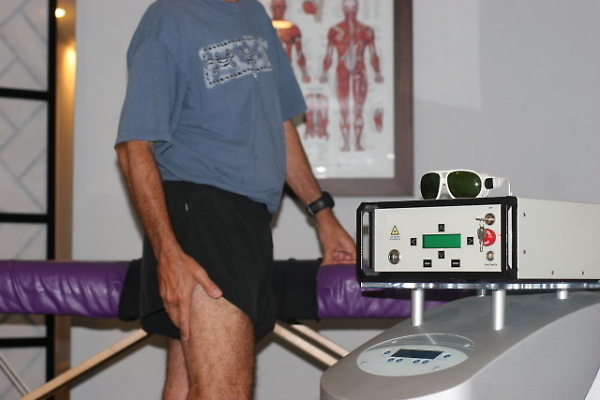 I normally do not see someone until something "really" happens. My right hamstring has been feeling funny the last couple of days. It might be a reaction to the 55 miles I ran last week. Or just all the racing in general. In any case, I wanted to get on top of it right away. I went in to see Dr. Colle Hunt in San Jose last night. He squeezed me in at 7pm.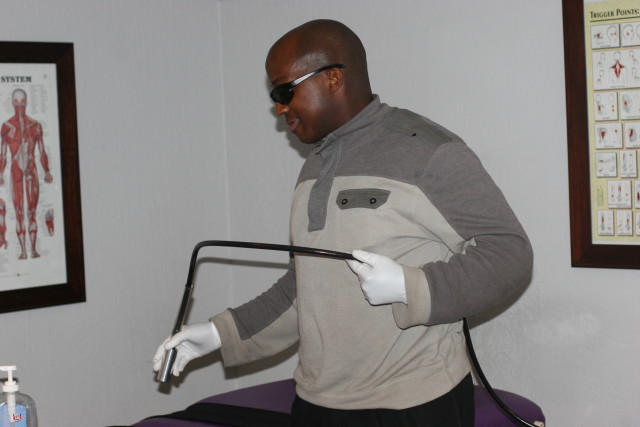 He uses Laser. Cold Laser Therapy also known as Low Level Laser Therapy has been around for over thirty years. Cold Laser Theraphy is widely used to treat muscle, tendon, and ligament situations in a non invasive modality. Dr. Colle Hunt has used this treatment on many runners over the years. Super master runner Christine Kennedy recommended Colle earlier in the year. I went to see him about an ankle issue and I was able to race that same Sunday.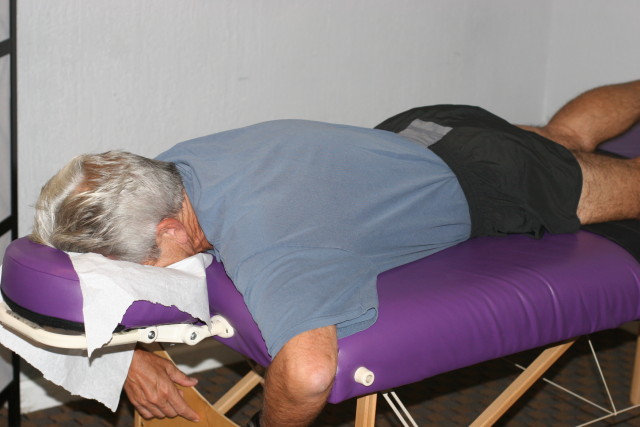 On the table. I also have been putting on a patch that heats up over the last two days, drinking lots of water and taking magesium.
These are the protective goggles Dr Hunt gives me before we begin. It is Laser. My hamstring is still not feeling perfect but it has only been 15 hours since the treatment. I am going out for an easy run and I hope I can put this behind me. This hamstring has acted up before and I just can not let it go past that point where it is a real issue. Thanks Colle... By the way, here is a link to his webstie: Dr. Colle Hunt
Comments and Feedback

I am most impressed because you got to wear sunglasses inside.
Richard Stiller 6/28/12 7:22 am

Hamstring update: my hamstring was feeling okay this morning and I ran 10k...my hamstring felt 100%...then early afternoon I ran 4.1 miles with Mike...my hamstring felt fine during the run...BUT over the last two hours it feels like it is tighten again...I think I need to drink some more water and eat!!
Bob Anderson 6/28/12 7:55 pm