Race 20 Ave of Giants Half
It doesn't get any more beautiful than this
Sunday, May 6th, 2012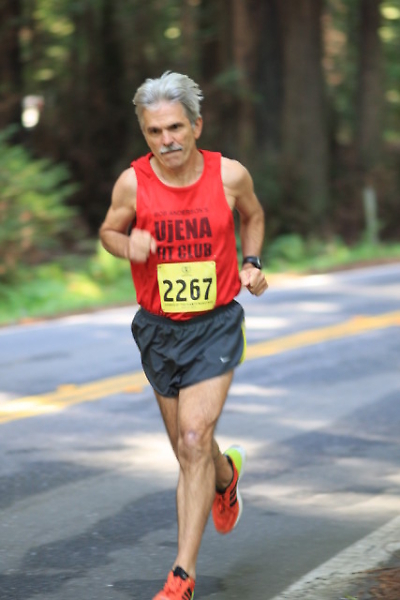 Ran my 20th race of the year this morning...the Ave of the Giants Half marthon. I placed 22nd overall out of about 1100 runners and was first 60 plus.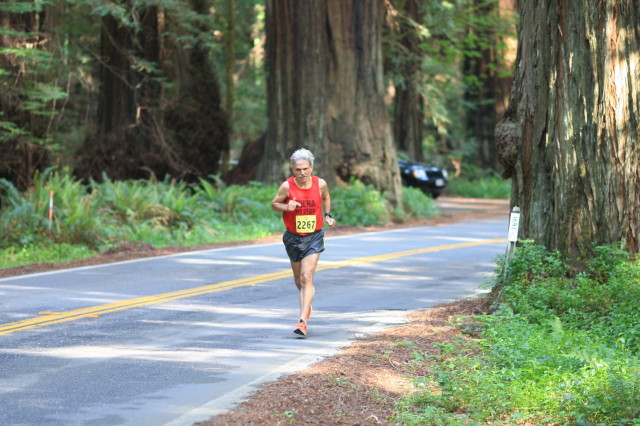 Coming down after the half way turn around point.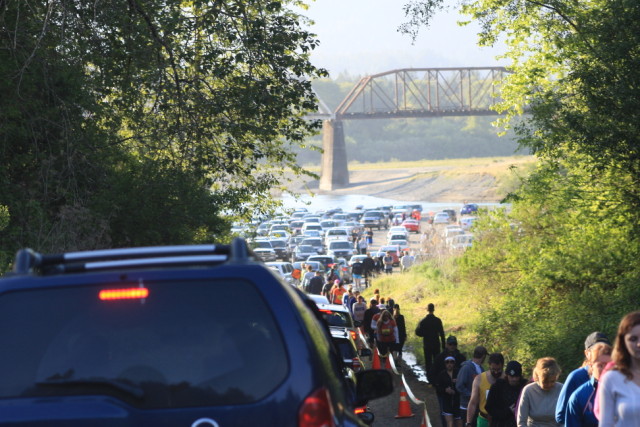 Most everybody parks down by the river. The race starts off an exit off the freeway. Right in the middle of the Redwoods. This always reminds me of Woodstock.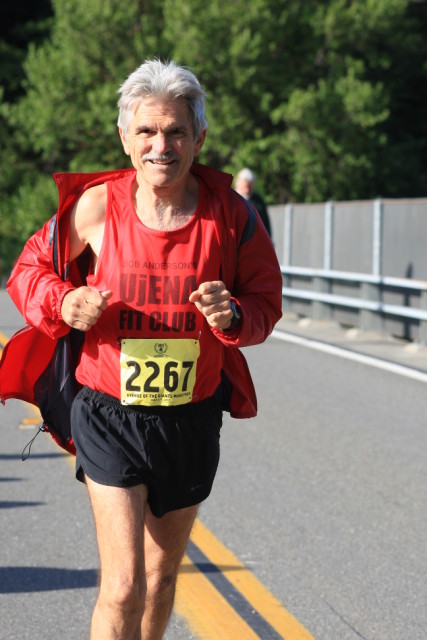 Getting warmed up. Just about 5 minutes before the start.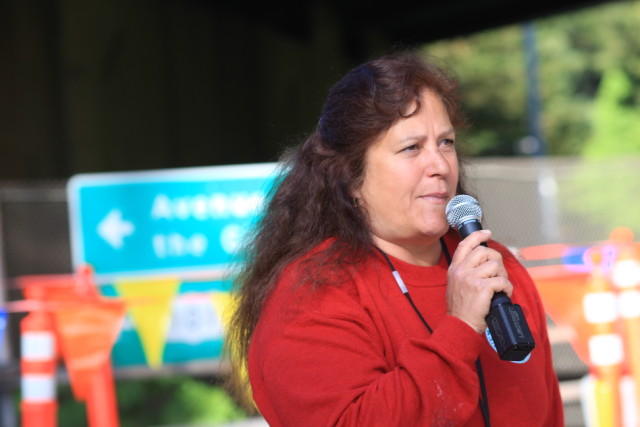 The race director brings us to the starting line.
And we are off...I ran my first mile in 6:47 and it felt easy. No 1617 was first woman at the end and third overall.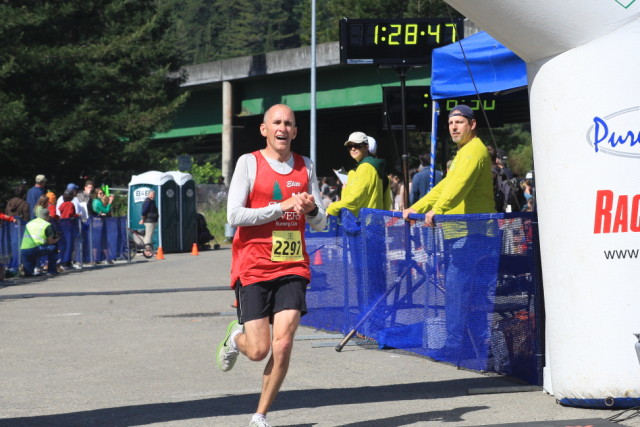 First 50 plus in the half. I was just behind Greg at the three mile mark and then he pulled away. Good interview with him for the movie.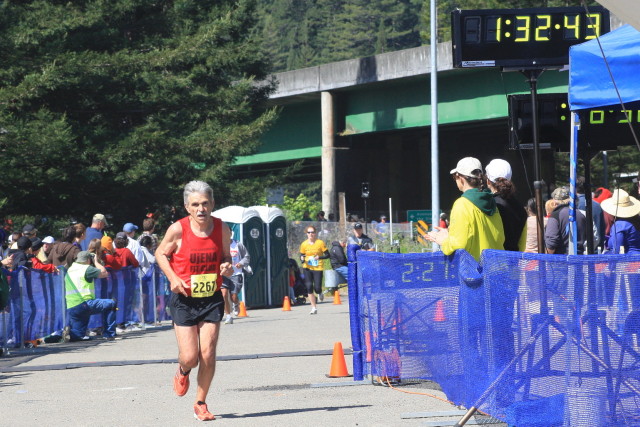 I finished in 1:32:47. I just need to get in a few longer runs (like 15 milers) before my next half which is Fontana the first part of June.
Right after finishing. Photos by Catherine Cross Ujena Fit Club
We talked with a lot of runners at the finish.
It was a special day because it was also Michael's 37th birthday. We got tons of good footage this weekend...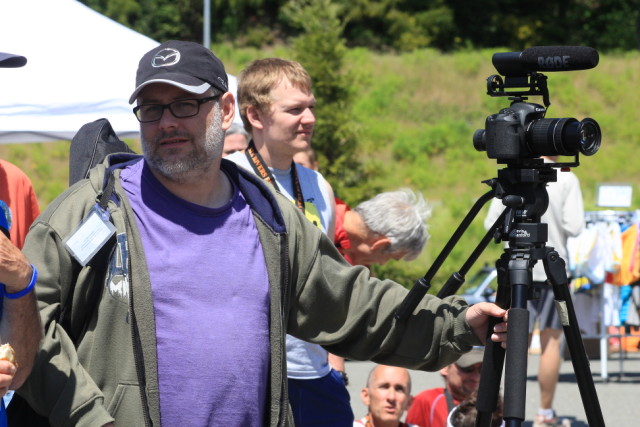 Really enjoy having Waitman on our crew at most of the races...
Comments and Feedback