Race Number 6 Half Marathon
Great Day to Race 13.1 miles in San Francisco
Sunday, February 5th, 2012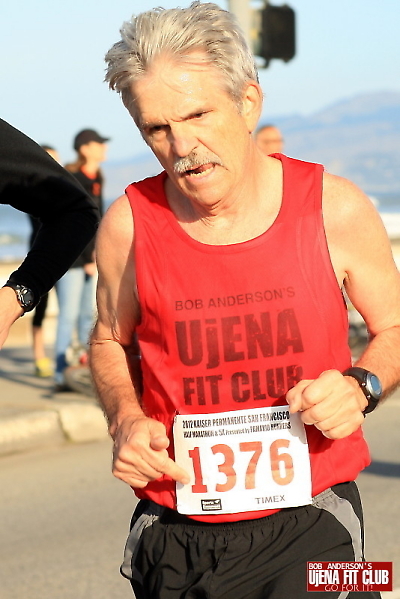 I was concerned about my hamstrings but they did not bother me at all in the Kaiser Half Marathon in San Francisco this morning. It was a nice day to race. It was about 50 degrees at the start and warmed up to about 60 degrees by the finish. There was a little breeze out on the great highway but it was not really a facture.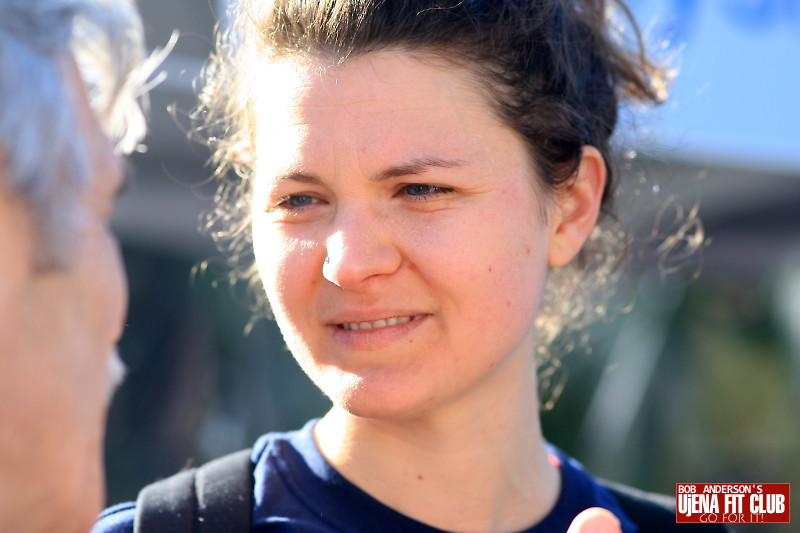 I met Katie at the Run Wild For A Child race back in November. She was running in costume and she was tough to beat in that 10k. Today she caught me at about 10 miles and I chased her for a couple of miles before she pulled away. Thanks Kaite. You have an interesting story and we are excited to be featuring you in our movie.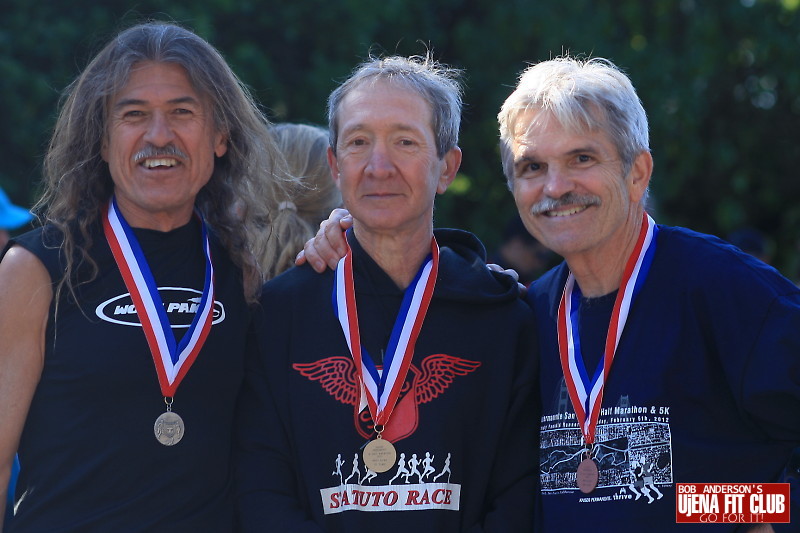 The 60 plus division is one of the toughest in the US and we are all three Ujena Fit Club members. Bobby and John are also going to be featured in our film. John ran 1:26, Bobby ran 1:28 and I ran 1:30:52. John just turned 60 a few weeks back and still...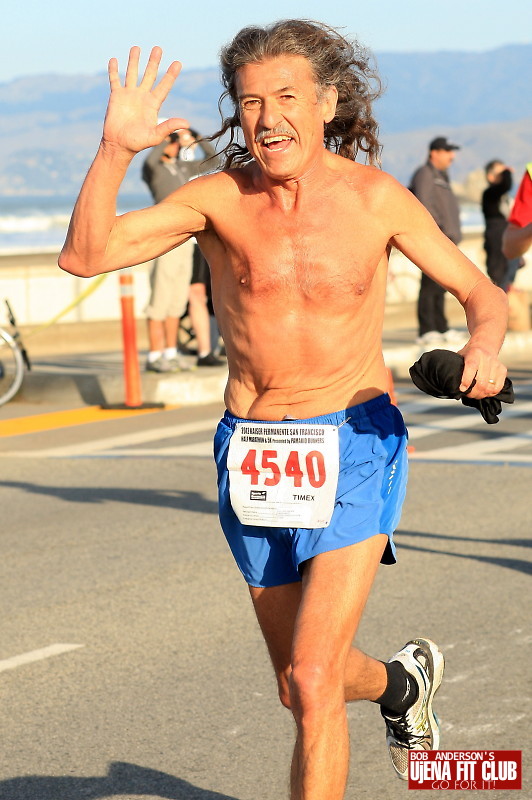 Bobby notices Catherine at about the seven mile mark. I was ahead of him at five miles and he just pulled away. He is a tough runner. He does some crazy things like in January he rans the Goofy race in Florida...half marathon on Saturday and the full marathon on Sunday. We need to find out what makes this guy tick...we will for the movie.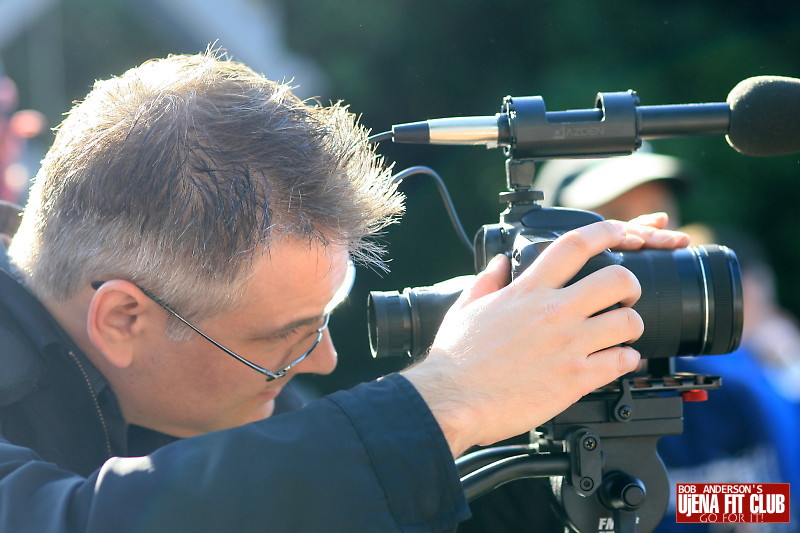 Ujena's webmaster and friend Waitman joins the crew. He will be working with us in capturing unique footage during the year.
John (in black) ran 1:26:21 which is one of the top 60 plus times in the country. And he had been sick a lot of the past two weeks. John has some interesting training ideas that works. He will be sharing them with us in our film.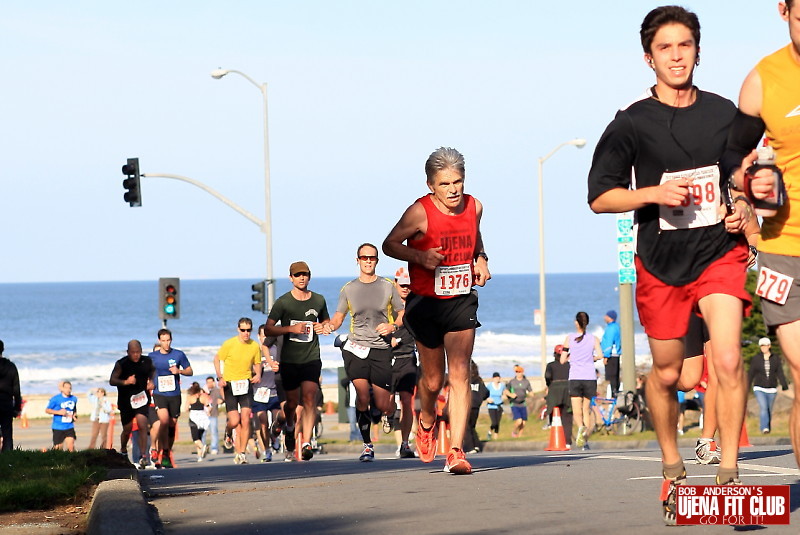 This is near the 13 mile mark. I had not run over 10 miles in my fall December 18. And I had only been over six miles twice and they were both 10 mile races. I didn't fall apart but I hit the 10 mile mark in 68:20. It is tough to get in the longer training runs with all these races. Plus I have had some hamstring situations. I am ready to go under 1:30 and then under 1:29 and then...
Honor, Shelley and their sister (she lives on the east coast) are most likely the fastest triplets in the world. They have been running their whole lives. They finished one, two in the 55-59 division today. They will be featured in our film. We are going to find out what makes them so different...so fast! Good to have them as friends...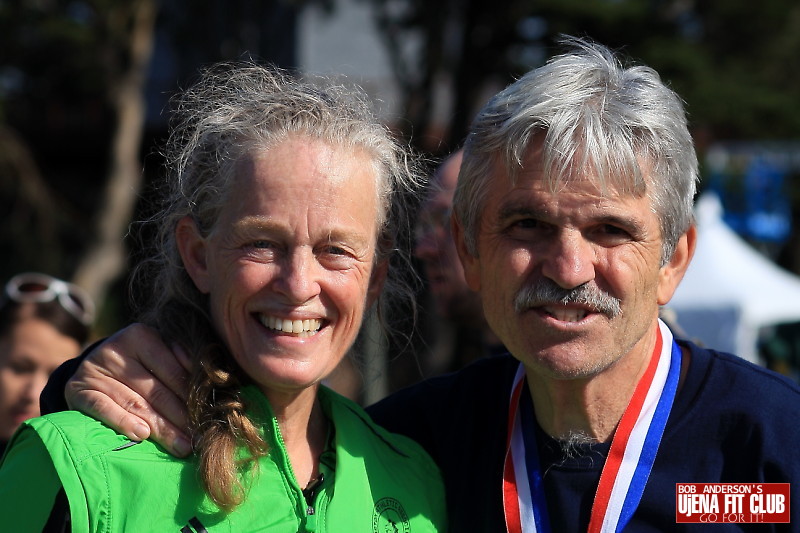 At my fifty races I am seeing a lot of runners I have known for years. I am also meeting runners I have not known. Case in point is Carol. She is 71-years-old, a writer and she loves running and racing. She is a member of the DSE running group. We will be featuring her in our movie. I wished we could feature everyone I know or will meet along the way. But that would be a six hour movie and not 90 minutes. We hope to feature about 12 runners. If you want to be part of our film, tell us your story and come to one of my races.
Honor picking up the plaque for the fastest 50 plus female. Her 1:34:07 is one of the fastest 55 plus times in the country. How does she do it. She is going to tell you in our movie. She wants to get under 1:34 so bad!!!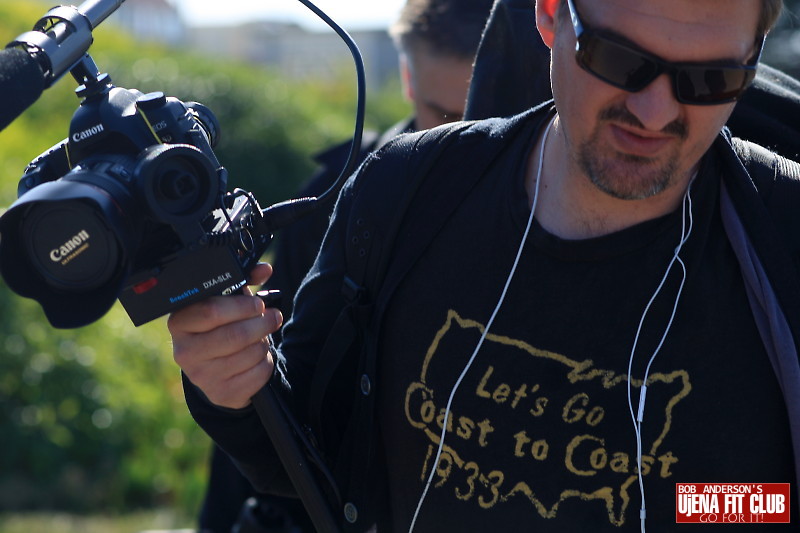 Director Michael Anderson was pleased with the over three hours of footage shot. "It is a good thing that terabyte drives are not expensive these days. We have already filled up one drive and it is only Feb 5," says Michael.
Photos by Catherine Cross Ujena Fit Club and "A Long Run" Co-Producer
Comments and Feedback