Rock the Parkway Half Marathon
Race 17th in Overland Park Kansas
Monday, April 16th, 2012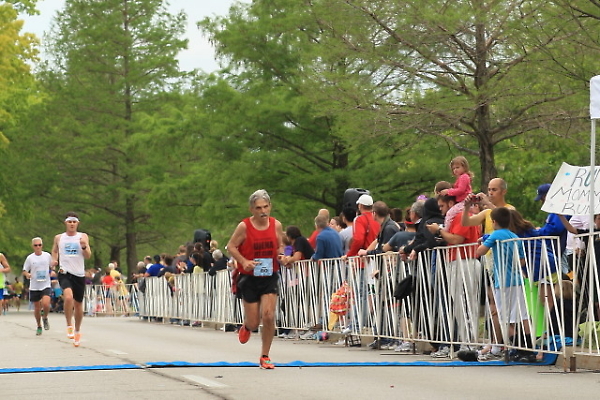 The Rock the Parkway half marathon is only three years old and they do a good job. I finished 101 overall in 1:33:29. It was first 60 plus but I had hoped to have run better. There was some wind coming back and the humidity was 90% but most of all my legs were dead at one mile. Just on my feet too much the day before.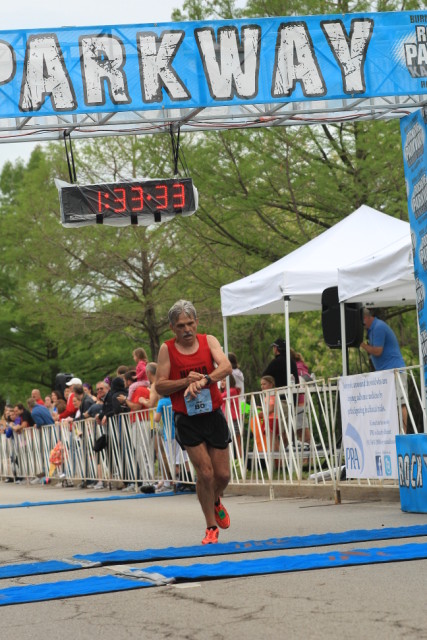 My official time was 1:33:29.
I was glad this one was over. But the course was great and the weather! It was suppose to be raining and severe weather. That did not happen.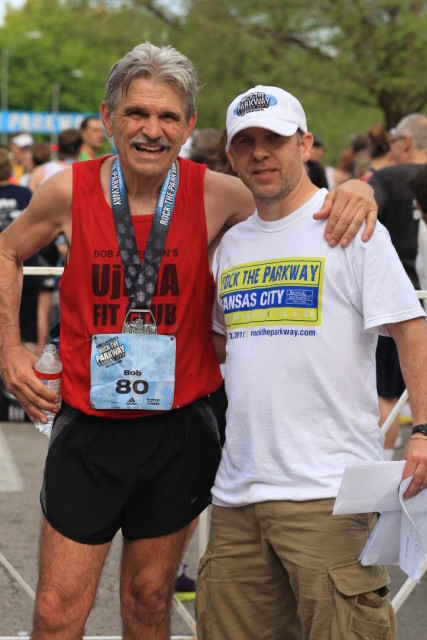 Troy, the race director and creator of this event, and I at the finish line.
Lots of nice people... I battled with Wendy (in red) for several miles. She ended beating me by 15 seconds or so.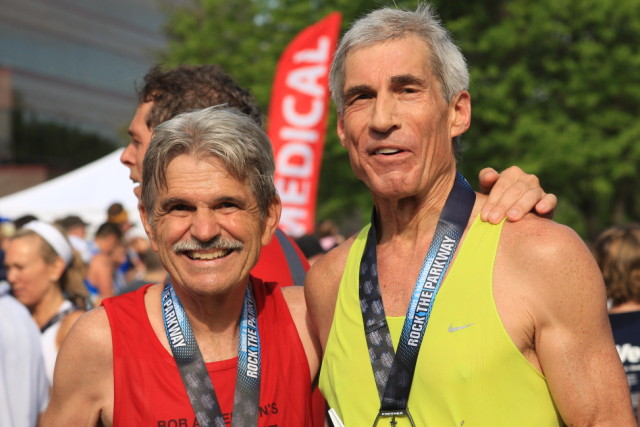 Bruce and I finished firsted one-two for sixty plus. He was just a couple of minutes behind me.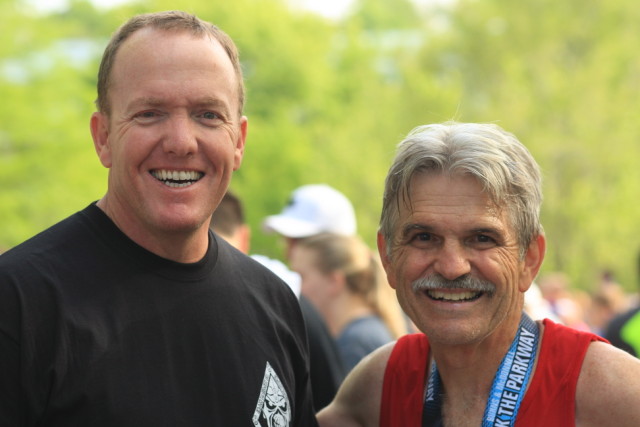 Carey Bisbee joined us at the finish line.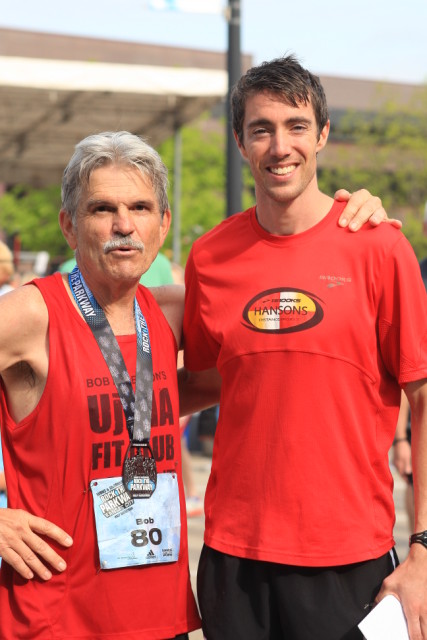 26-year-old Paul Hefferon was the overall winner. He ran 1:11:46. He won by nearly two minutes.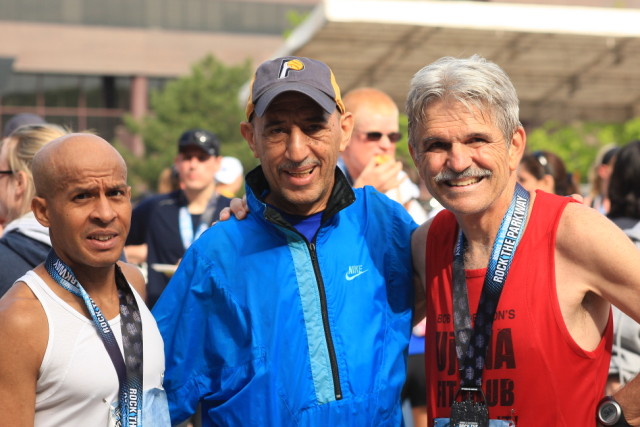 Lots of great people...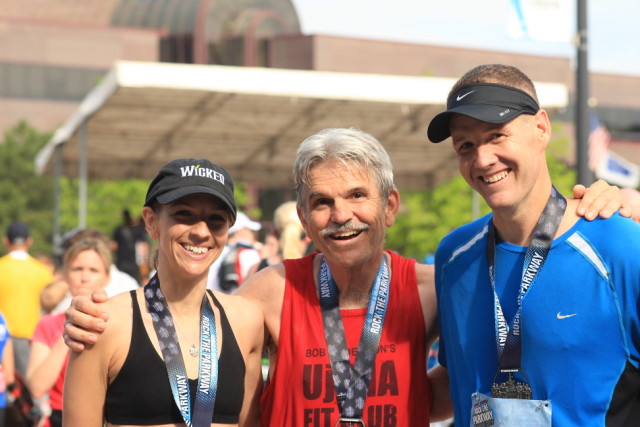 Mark ran the 5k and almost broke 20 minutes. He had brought some old Runner's World magazines for me to sign. They were in mint condition.
Photos by Catherine Cross Ujena Fit Club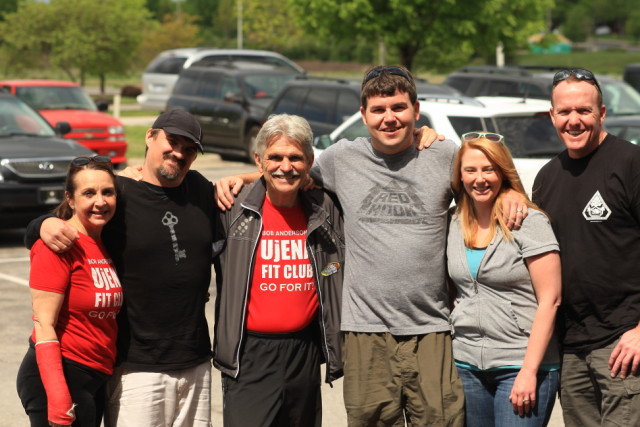 Breakfast with the gang afterwards...fun times!
Comments and Feedback