Fell this morning
I am concerned about my Hip
Saturday, June 30th, 2012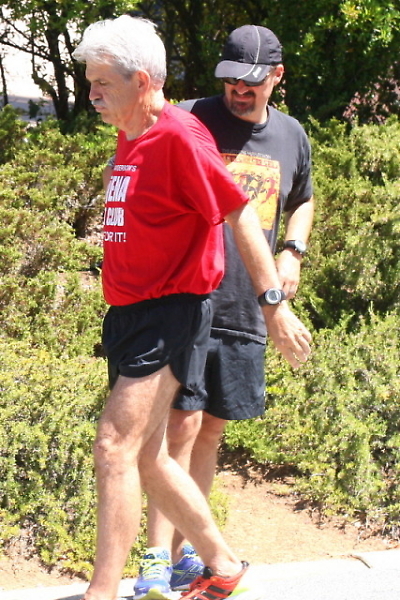 4pm Update: My hip is not good and now my wrist is really bothering me too. I have to cancel the race in the morning...I have done 27 in the first six months so I did have a little buffer. Just did not want to dig into that yet...but racing sub 6:45 pace just is not in the cards....however I do hope I will be able to do a slow training run in the morning...
I can not believe how things can happen so quickly. This morning Mike and I were running two miles over to the Los Altos Ride and Stride Fitness Festible. Catherine was in the car taking some photos along the way since today is the half way point of our challenge. All of a sudden I trip over my feet and start to fall. Unlike my fall of December 18, this time everything was in slow motion. We were only running about 9:30/mile pace and I almost stayed on my feet. But I didn't.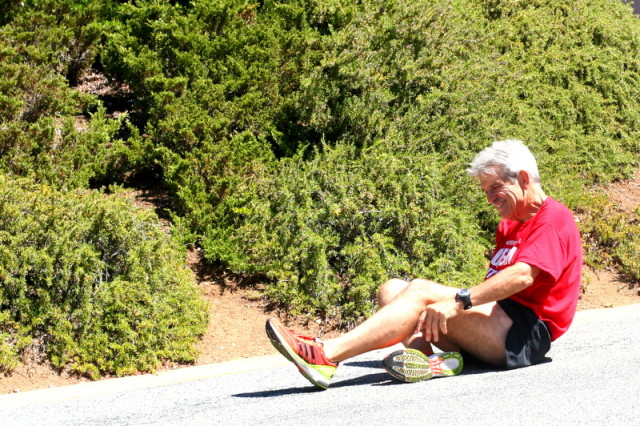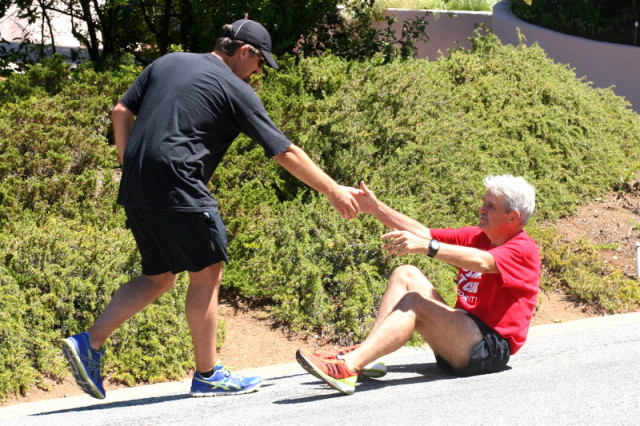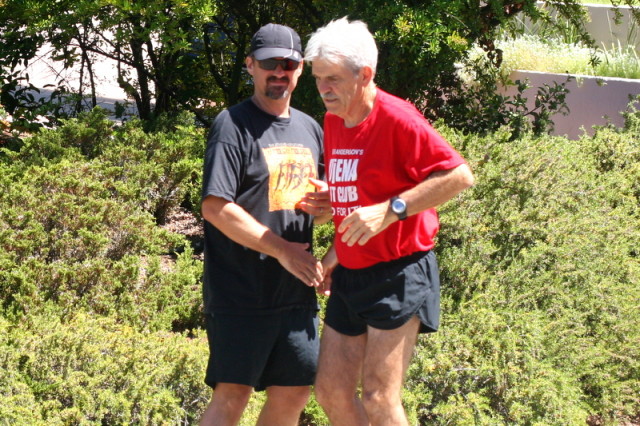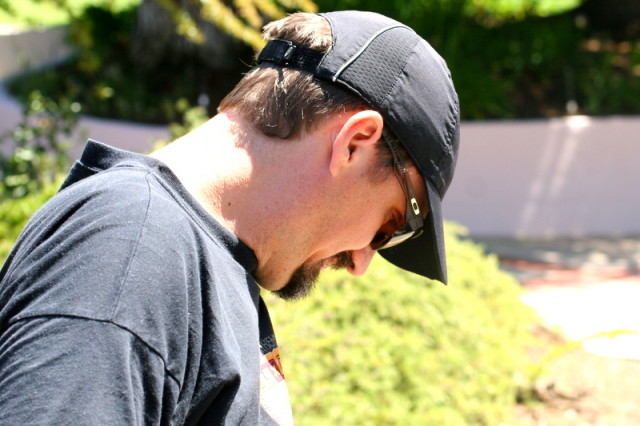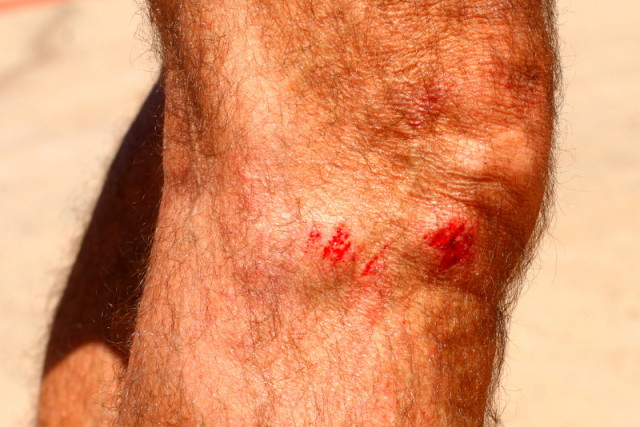 After Michael helped me up, Catherine drove over to the Fitness Fair in Los Altos. We followed on foot, running and walking the mile and a half there. My hip had already tighen up and it was not feeling good at all. I guess I hit there first. The blunt of the problem is my hip. As you can see from the photo of my knee after we cleaned it up, that is not bad at all. At the Fitness Fair Asha-Rose was there from Shawsu Workout.

Asha-Rose has been a massage therapist for over 20 years. She worked on me for about twenty minutes. Mike and I then walked home after having lunch at Burger Town. Burger Town is where Mike and I finalized our plans for this challenge last December. They have the best burgers around. We like the guys and we always treat ourselves after a long run. After I got home I took two Tylenols. I am not sure about tomorrow's 5k race. My hip is not good. It is not terrible but it would be hard to race at any pace right now. But I don't like making plans and not following through. I am ahead of schedule but I have some tough races coming up and I want to go into them with a buffer.
Comments and Feedback