Training Run with Mike
Running in Ferndale before Ave of Giants Half
Friday, May 4th, 2012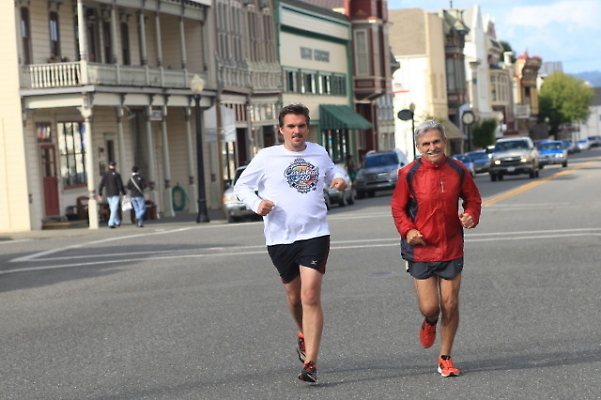 Michael, Catherine, Waitman and I drove up Friday to Ferndale, CA. for race number 20th which will be held on Sunday...Ave of the Giants Half Marathon. Mike and I did a training run in and around the historial town of Ferndale Friday afternoon. We got some really good footage for the movie.
Catherine drove, Waitman was in the back with the 7D camera and Mike and I ran. It was a little cool and windy.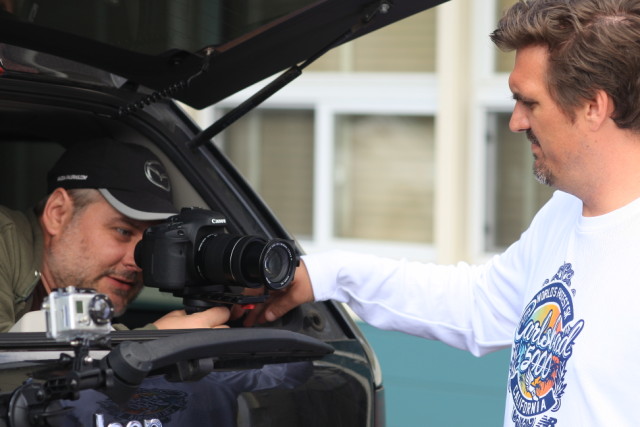 Getting the cameras all set.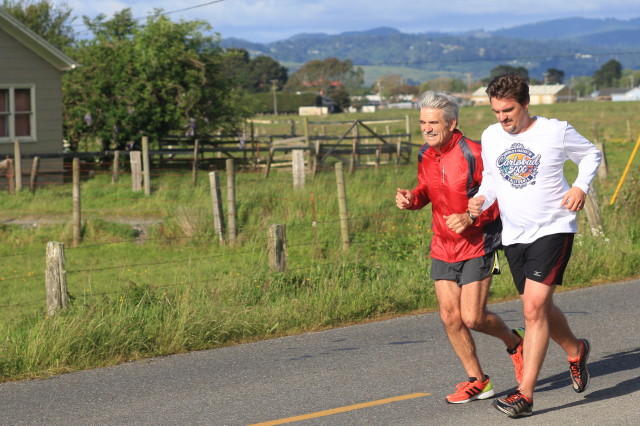 Outside of Ferndale is miles and miles of farms and farm lands. It is a wonderful place to run.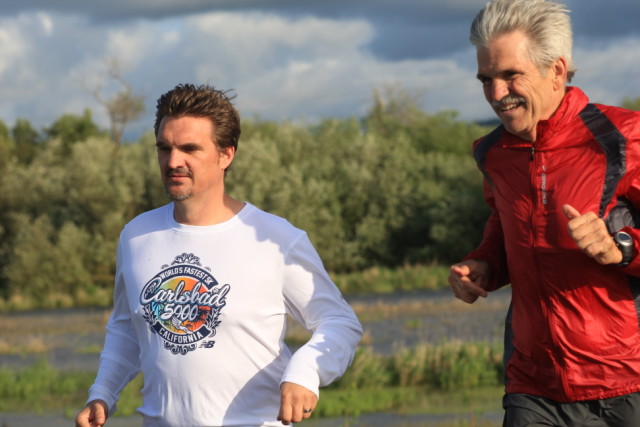 Trying to keep up with the car...I think we were rolling at 7:19/mile pace here.
The crew Michael, Waitman and Catherine.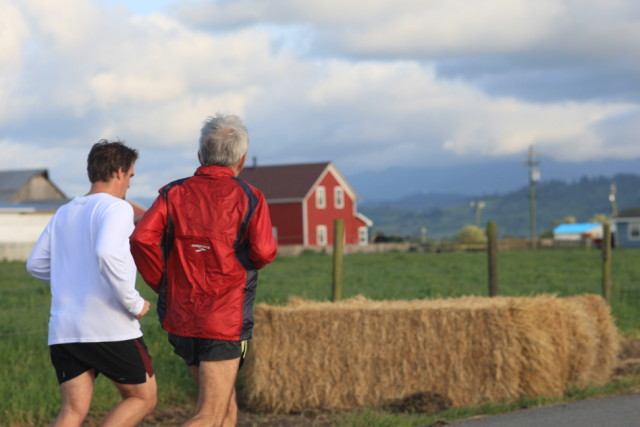 Passing more farms...
We finished off the run with the beach in the back.
Comments and Feedback