Training Run with Hans Schmid
We meet up with Hans on Sunday
Sunday, May 27th, 2012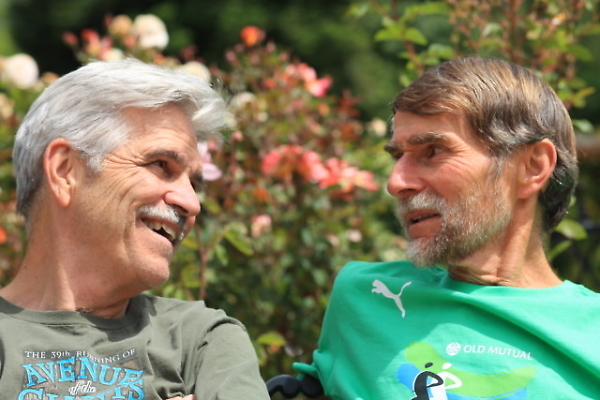 Our film crew (Michael, Catherine and Waitman) met up with Hans on Sunday before the Marin Memorial Day Races. We were staying at the Panama Hotel in San Rafael and before we started our training run we walked up to Bocce Ball center just a block from the hotel to do the sit down interview.
Hans started running when he was 63. He is now 72 and running very well. The next day he ran 40:45 for the 10K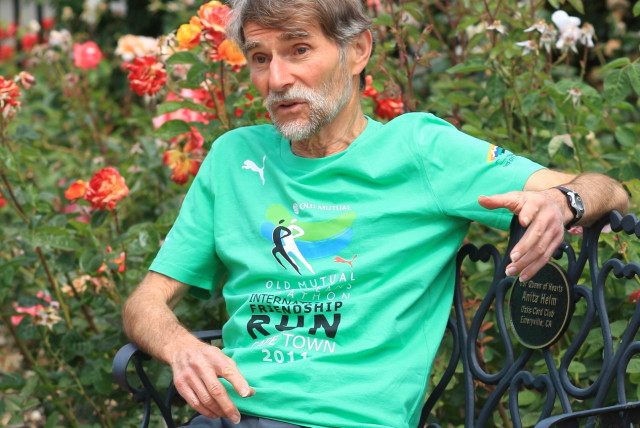 Hans has an amazing story. He travels around the world running races. His range is the road mile up to 50 miles. He has also ran several stage races (4-8 day events where you are running almost a marathon each day).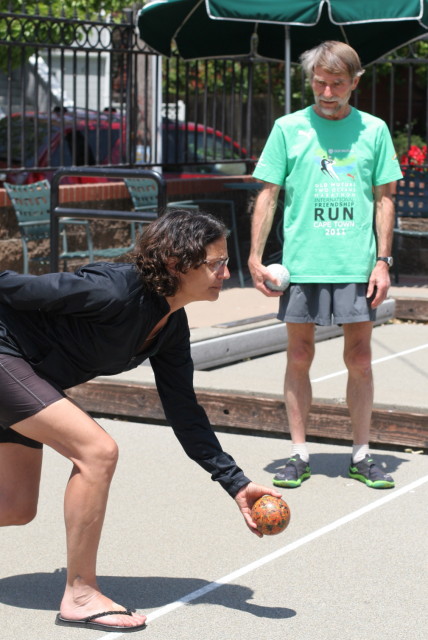 After our one hour interview he tired his hand at Bocce Ball. Then we hit the road and ran a couple of miles. We did not want to do too much since we were racing the next day.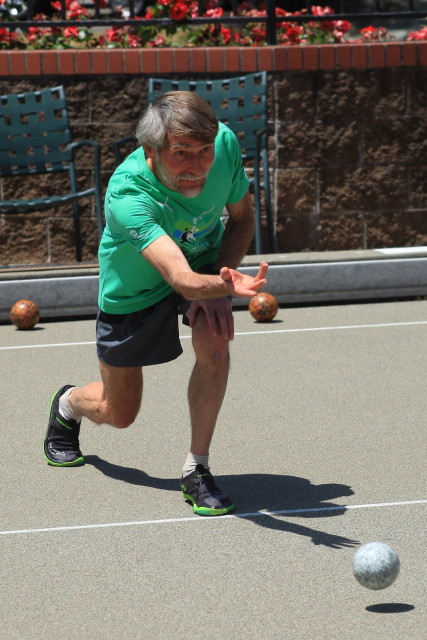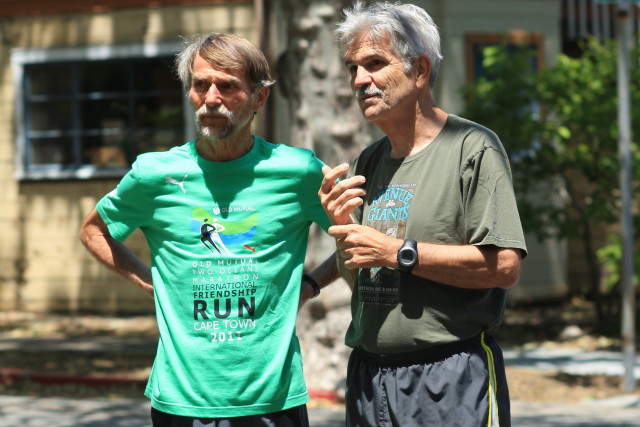 I beat Hans at the Bay to Breakers by 30 seconds but he toasted me at the Marin Memorial 10k on Monday. I enjoyed our training run together and we got a lot of good footage for our movie.
Comments and Feedback