Ran first race of 2013 yesterday
Sunday, January 27th, 2013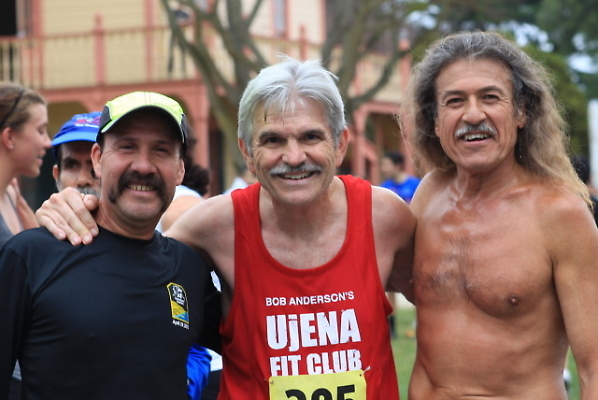 It was good to be racing again. I had not run a race since I finished my 50 race challenge on Dec 29. I was really missing it. Yesterday I ran the Mission Ten in San Juan Batista. It is a tough course and I could tell I had not been getting in enough training. I finished in 73:06 (7:18/mile pace) and was 66th overall (4th in the 60-69 division). Last year I ran over two minutes faster. Photo with Bobby McKee (he ran really well finishing in 66:31) and David Romero who finished in 71:06.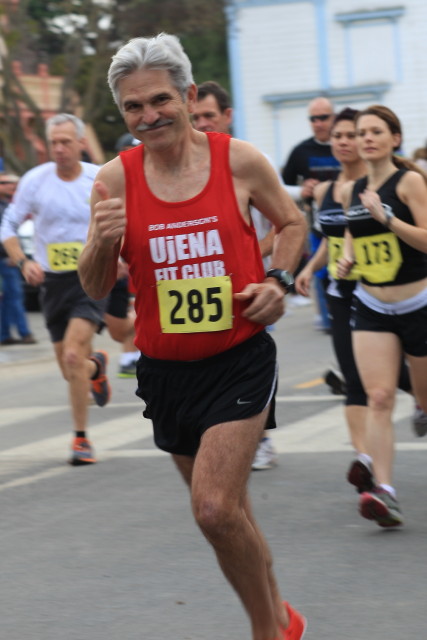 I felt good before hitting the hills. I ran the first mile in 6:09 and was at 20:12 at three miles. Then I hit the hill and ran 8:30 for the next mile. I keep saying I need to train more on the hills. One of these days. But today I did not have to worry about time. I just ran because I love racing. Because I love the people who I see at the races. Just a fun time all around.
Less than a quarter mile to go...tough finish. Our movie is coming along well. We are going to be shooting a few more training runs, and interviews. Plus we need to set up the opening shot which is going to be so cool. We have nearly 100 hours of footage. We will keep you up dated on everything.
It is so great to have the support of so many running friends.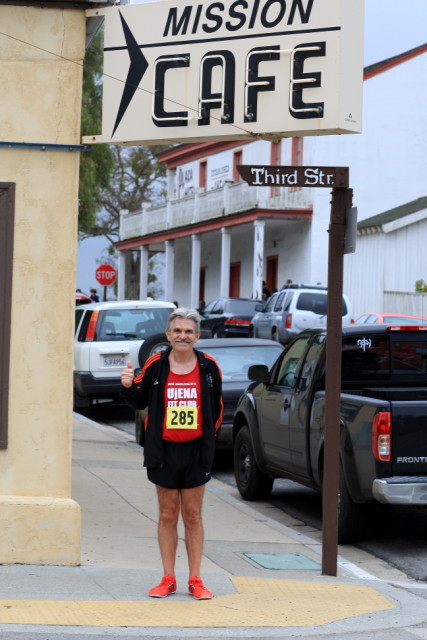 Had to eat in the Mission Cafe just a 100 yards or so from the finish line afterwards. This could be a great little town for a Double Road Race. What do you think? photos by Catherine Cross Ujena Fit Club
Comments and Feedback

I did not run a race for four weeks...but. Now I am doing three races in three weeks. Mission ten, Kaiser half and 10k Love Run in. Monterey. Really love racing and being around runners...we are editing our movie!
Bob Anderson 1/30/13 7:40 am