Training with the Pina family
I really need to include more warmup and exercises in my routine
Monday, July 9th, 2012
This morning I ran with the Pina family (we also filmed this for our movie "A Long Run"). They normally run around the Rose Garden, a park in San Jose near their place. Like they do always, we started out with a one lap easy run. Then we did some warm up exercises to get all the muscles going.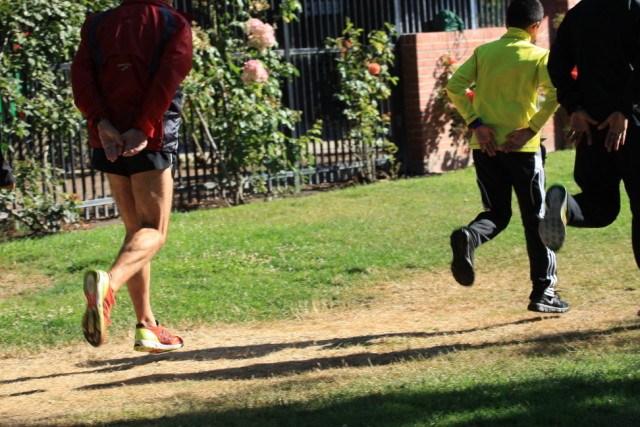 Photo: some of the warm up exercises include walking high kicks, lounges with waist twists, toe rotations, knee rotations and then last is the running butt kicks with hands behind our backs (shown)
Then we ran four laps on the grass around the park (about two miles) at about a 7:30 minute/mile pace. They normally run ten laps under 6:00/mile pace. Five one direction and five the other.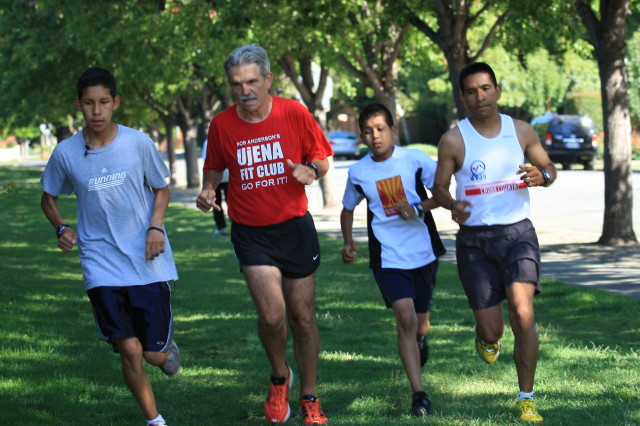 Photo: I normally don't run on grass but I can really see the advantage after doing it this morning. I felt like I was flying when we ran about a half mile on the road at the end of the workout.
Then we did some exercises including their most important bear crawl. This exercise is good for your arms, legs and stomach muscles. They are all racing in the morning so we didn't do their usual set of exercises that normally take 45 minutes to one hour.
Photo: The bear crawl exercise is a regular part of the Pina family training routine.
We are getting a lot of good content for our movie "A Long Run." We will be doing a lot of mini stories like what we are doing on the Pina family.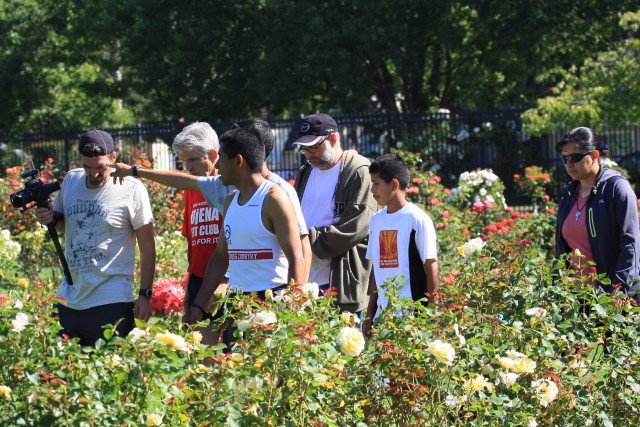 That's a wrap. I finished off the morning by drinking about 8 oz of Beet juice they made for me. After I got home I ran another six miles. I have had some back issues the last couple of days (from the fall a week ago) and I needed some extra miles to reach my 30 miles/week goal. Once I do another six miles tomorrow, this will be my 197th straight week of at least 30 minutes. It can be walking if running doesn't work... photo by Catherine Cross Ujena Fit Club
Comments and Feedback