First weekend off
I had raced every weekend this year
Saturday, June 9th, 2012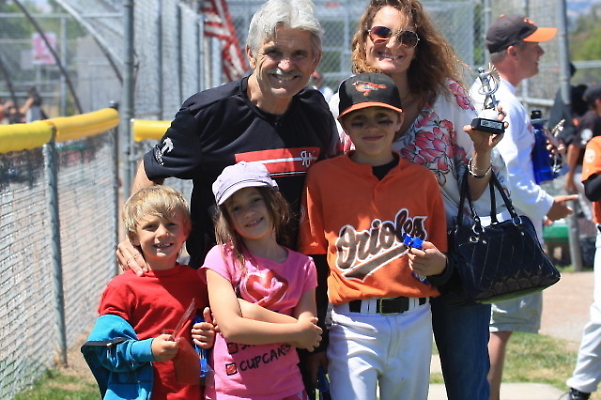 This is the first weekend of 2012 that I am not running a race by design. I knew my legs would not be fully recovered from the Fontana Half Marathon the Saturday before. Also, I leave first thing in the morning for Puerto Vallarta (for our Ujena Jam event) and it just didn't make sense. What better way to spend some time today with the grandkids and watch Jaxson win his championship baseball game this morning. He was the catcher. Photo above is the grandkids and my daughter Lisa. Catherine took this photo.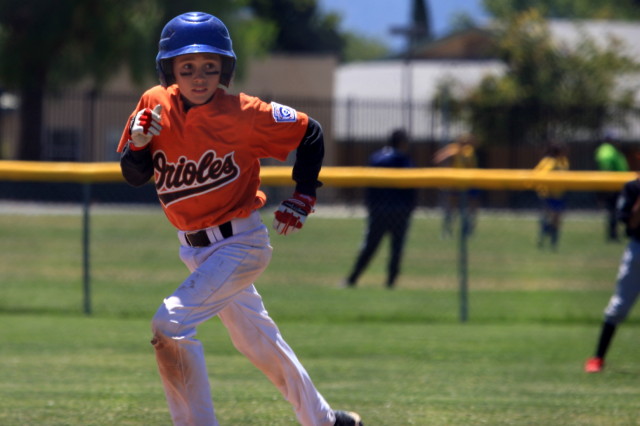 One of many tough things about my challenge is working in all the things I want to do. Like watch the kids play sports. Earlier in the day Owen played soccer but we just could not get there. We watched Owen and Carly play earlier in the season on a Saturday when my race was a local one on Sunday.
Jaxson scored the winning run. He loves baseball and it is exciting to watch him play.
The Fontana Half marathon was race number 24 of the year and my best race so far. I really pushed it and my legs are still recovering a week later. However, I was able to run my Carly Bay 11 mile course this morning averaging 8:55/mile. I ran two miles under 8 minutes/mile. It is a good thing I am not racing this weekend because I just would not have been ready. My next race is actually two in one. The BA 15k Challenge in Puerto Vallarta has the 10k at 7:30am and the 5k at 9:00am. These will be race number 25 and 26. Half way there in my journey.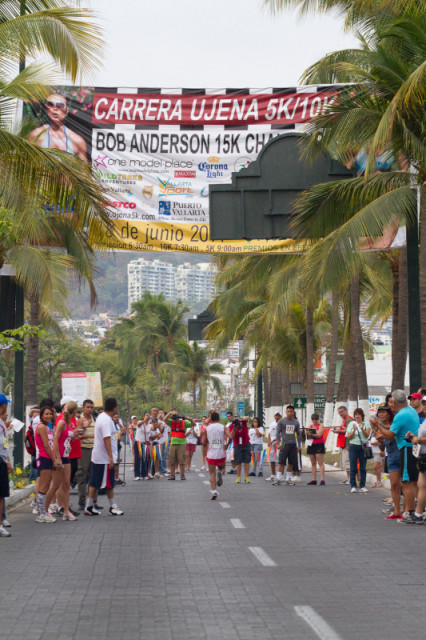 Photo is from last year's race in Puerto Vallarta. It will be hot and humid there. This is the winner finishing the 10k part of the dual race event. Hector did run 34:04 and 15:34 for the 5k which was just six seconds off the world best. I ran 44:37 and 21:19. This year I am hoping to get under 44 and 21 minutes. It is the heat and the fact that I am on my feet all week taking photos of Ujena models in our bikinis. I do love location fashion photography too. The good news is I have a solid 13 minute buffer and if I loose a couple of minutes in PV, I will be able to make it up.
Comments and Feedback