What did I do my third and final free Weekend?
My son and I did a training relay
Sunday, November 4th, 2012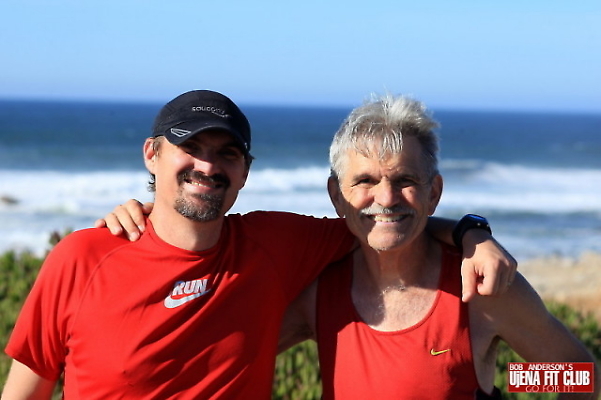 My 40th official race of the year (since I did a Double in Cabo that I am not counting) is the Clarksburg half marathon next Sunday. So this was going to be an easy weekend. However, I did think I would get in some extra miles this week. I have felt I had lost some of my conditioning along the way.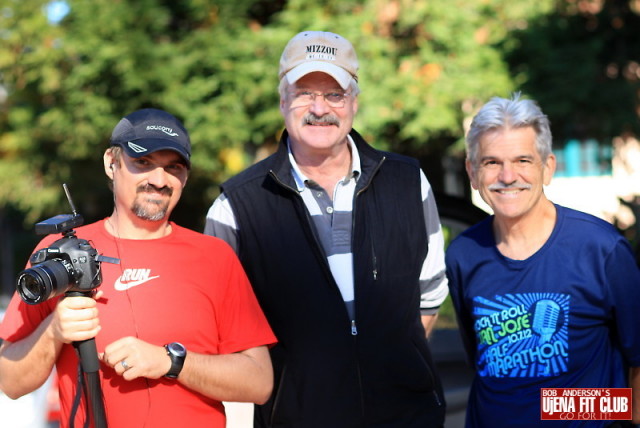 My best friend from high school (Dave Zimmerman in the middle) was in town. He came in Saturday morning and we spent the morning interviewing him for our movie. He was there when I started Distance Running News. In fact, he was the person I first told that I was starting a running magazine. He had so many memories to share and in fact he got Michael jazzed up. So jazzed up that Michael suggested the next morning that he and I do the 32 Mile Relay to the Ocean we once did about 10 years back.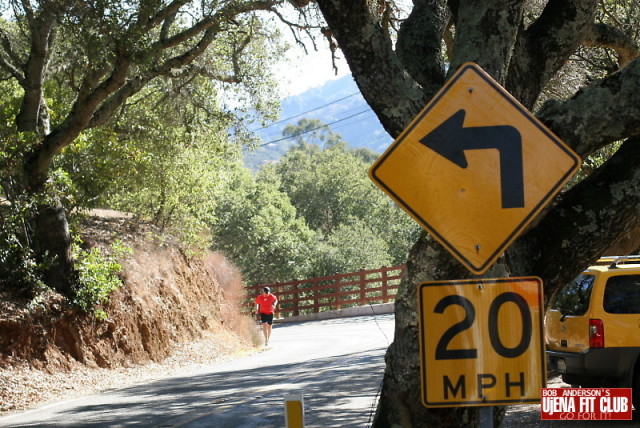 Our relay works like this. One person drives the car while the other is running. Then we tag off and so on. We don't decided in advance what the legs will be. One thing for sure, the course is very tough. It starts at my house in Los Altos (which is about 200 feet elevation) and goes up Moody Road. We climb to about 2000 feet, then we drop down to about 400 feet before climbing again to about 1500 feet. Then it is mostly downhill to Loma Mar. We hit the town of Pescadero and two miles later we are at the Ocean. 32.1 miles...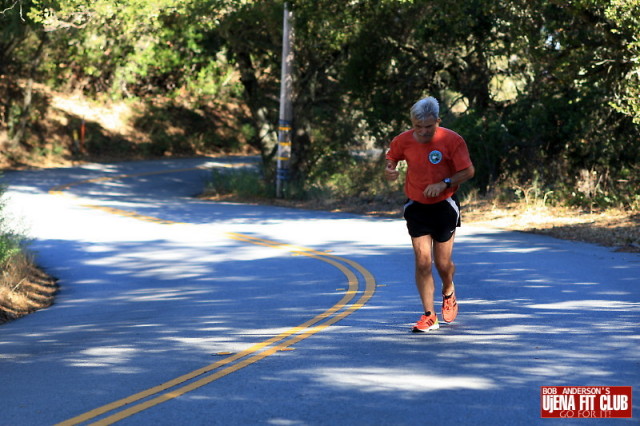 This was a tough workout but I think it is going to help me this Sunday. My legs do feel pretty tight and tired right now but with all the downhill not as bad as they have in the past. I got in 47 miles this week. I am only doing 30 miles next week and 13.1 will be on Sunday.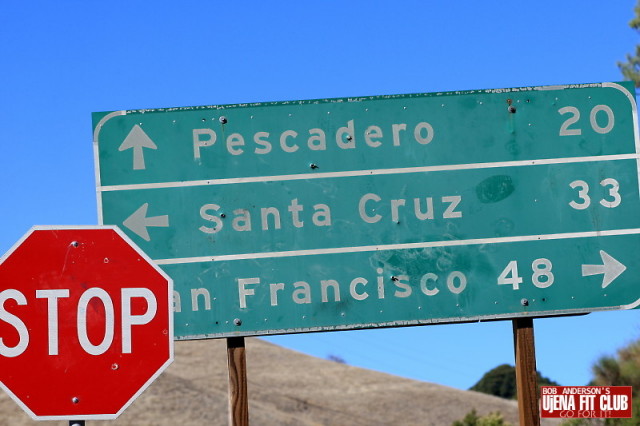 When we saw this sign, we had already done a lot of climbing. We just had 22 miles (20 to Pescardero and another 2 to the Ocean) to go.
It took Michael and I 4 hours and 48 minutes to complete our relay. It is a tough course. That is 9 minutes/mile pace.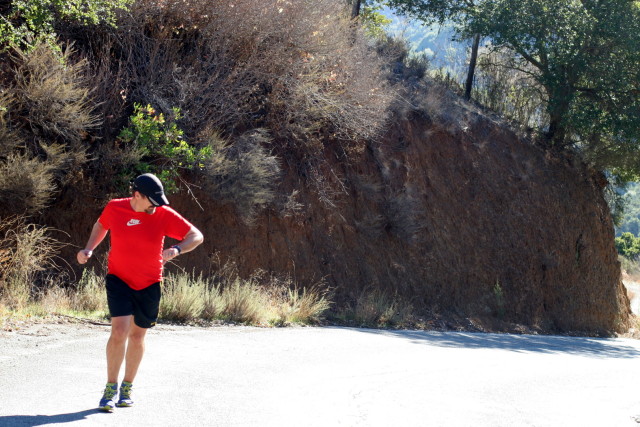 Michael checking his split.
We brought a lot of gear but we did not have enough Glu with us. However, I am glad I brought along four shirts. I wore them all...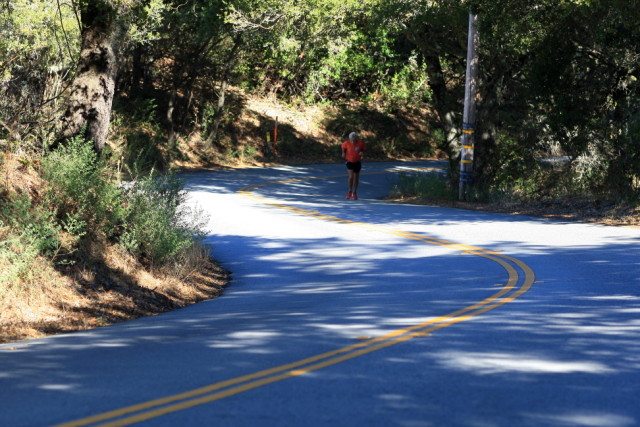 It is a tough course but also very beautiful.
The Ocean is almost within sight.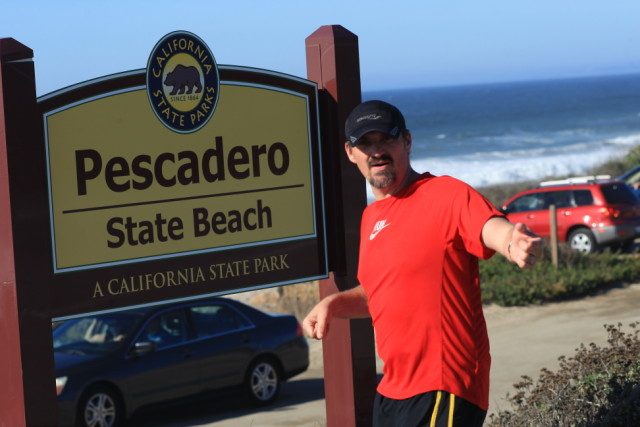 We made it...32.1 miles. This is only the second time we did this. The first was over ten years ago. Thanks Michael for suggesting this. Thanks Dave for inspiring us to do this. And thanks Catherine for all your support.
Comments and Feedback