Race Number 13 5k in Fort Bragg
Pulled a Rabbit Out of the Hat on This One
Sunday, March 18th, 2012
This was going to be a tough race. I had been sick all week and was only able to run and walk two miles on Friday. Other than this I was reduced to walking all week. I had the flu. But we ventured to Fort Bragg anyway. Once there we met some lovely people including the race director Joyce.
Joyce, her crew and Capital Race Management put on a very good race. Their warm welcome raised my spirits and I was determined to get under 7 minutes per mile no matter what. I was going to run the 10k but decided to only go 5k because of missing five days of training.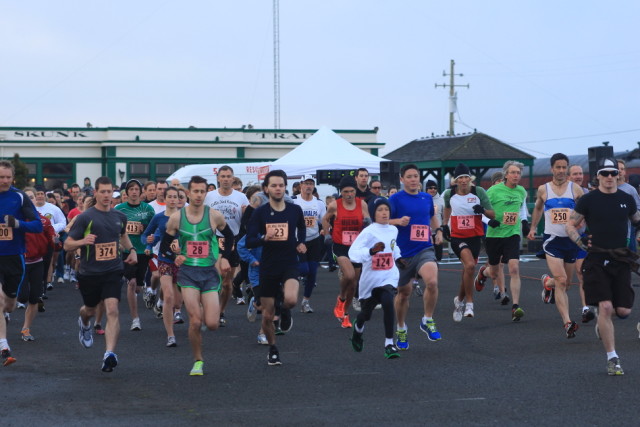 The Forg Bragg 5k and 10k started at the same time. It was 38 degrees but felt even colder to me. Joyce had given me number 1.
I ran as hard as I could today. I went out at 6:30 for the first mile but my breathing was not right. I slowed to 6:58 and then to 7:08. I finished with 21:11. 64-year-old Anthony passed me in the last quarter mile and beat me by 13 seconds. He was looking for a race but I just didn't have it. Great job Anthony.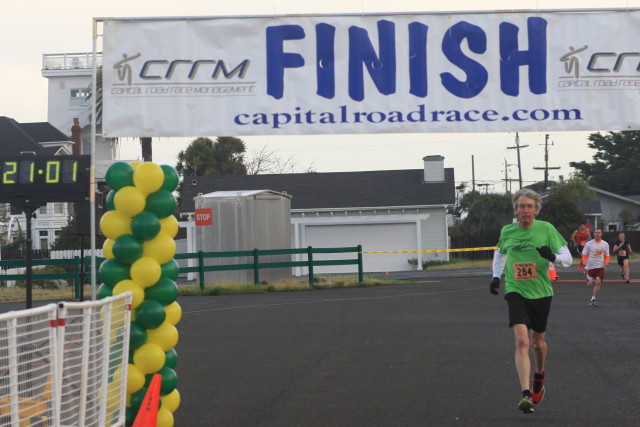 Anthony (in green) only started running four years ago. He was overweight and had a lot of health issues. He started running but did not like it. Then he got hooked and running is now part of his life. He made a powerful move today and I didn't have a chance to stay with him. Well done Anthony and good luck to you.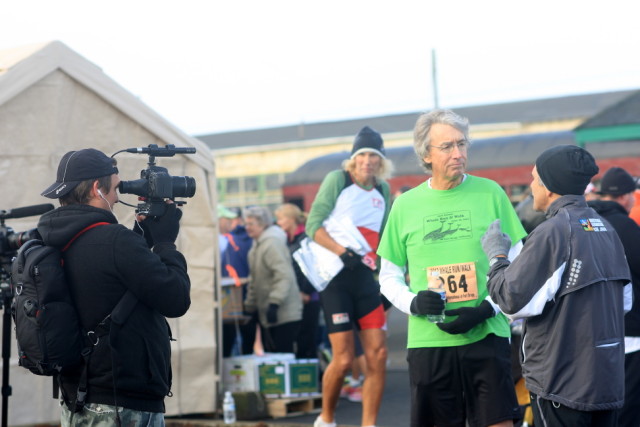 Tons of good footage for "A Long Run."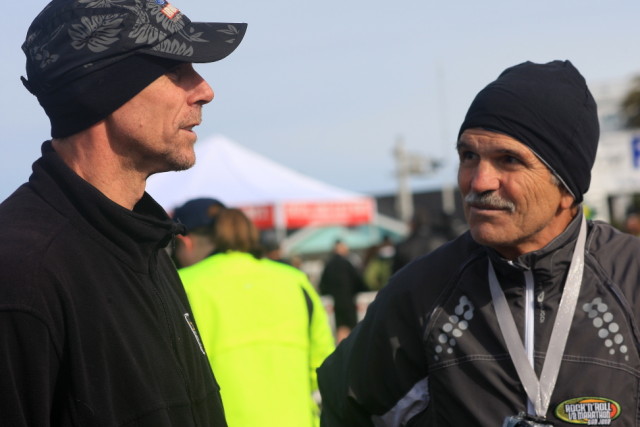 Patrick, who placed second in the 10k today, told us about his Western States 100 experience. "It is all mental," he told Bob.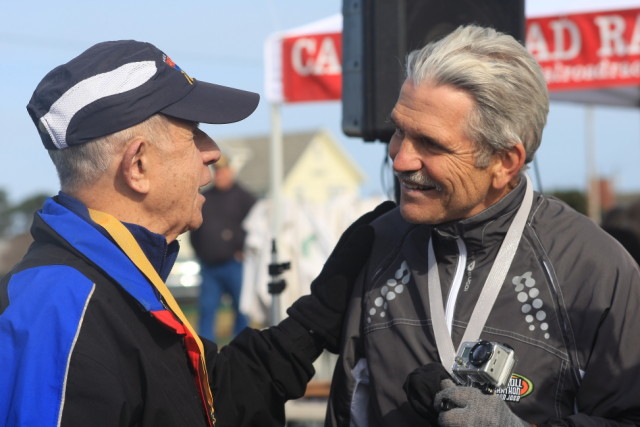 84 years old and have been running for 44 years. That's cool.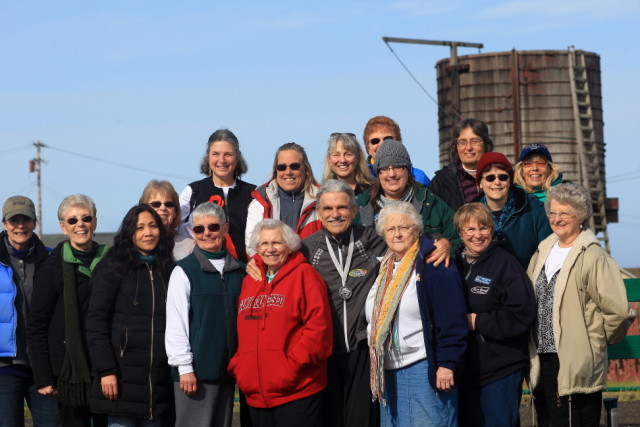 The group lead by Joyce that makes this race happens. Photos by Catherine Cross Ujena Fit Club
Comments and Feedback