Boston Marathon Training Run
Michael and I ran 23 Miles this Morning
Saturday, February 16th, 2013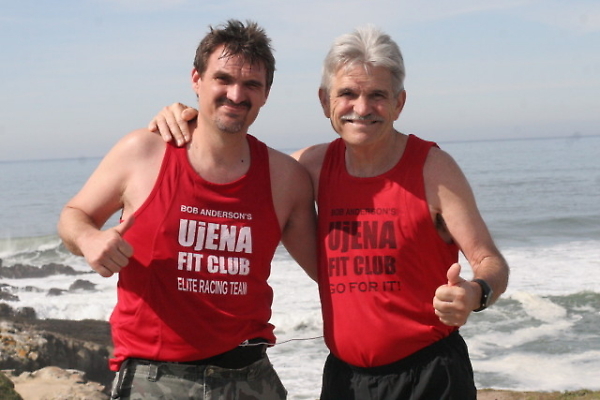 (Side note: Michael and I finished the 2013 Boston Marathon. I ran 3:32 and Michael ran 4 hours. What happened after we finished was horrible but the experience of running the Boston Marathon was incredible. Probably the most exciting running event I have ever run.) My son Michael and I are running the Boston Marathon April 15, 2013. I have not run a marathon since 1983 and I thought I was done with them. The 1983 Honolulu Marathon was my 10th and my fastest. I finished in 3:19 but it was so tough. I started to blister at two miles and by the time I finished both feet looked and felt terrible. I just did not think my body was cut out to do a marathon. But maybe a lot of the problem was that I was not doing enough training. I was publishing Runner's World and found it hard to get in more than twenty miles per mile. Many weeks less than that.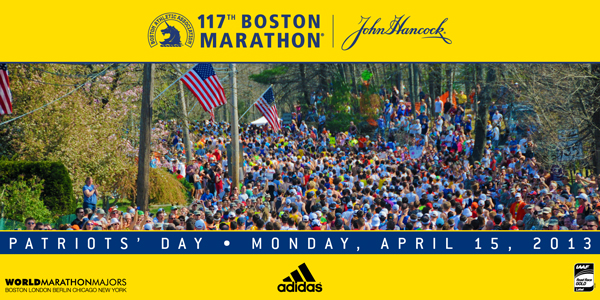 We were back in Boston for the Falmouth Road Race last August. We dropped by the B.A.A. offices and spent several wonderful hours with Jack Fleming. It was so inspiring and we got lots of material for our movie "A Long Run." We met up with Bill Rodgers at Falmouth and had a super sit down interview with him also for our movie. But it would not be complete without me running Boston. Thanks to the B.A.A. they made that happen. And I am hoping to get under 3:30. For my age group 65-69, that should get me in the top five. But I did not get in a single run over 15 miles in all of 2012. I have been wondering if I could handle the distance.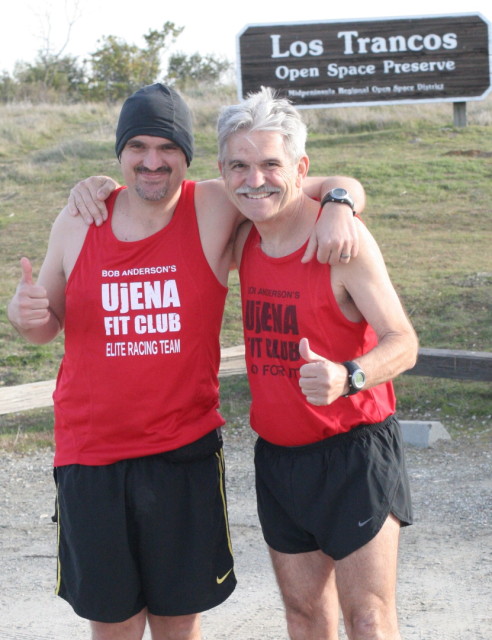 My son Michael and I decided a couple of weeks ago that we needed to run to the Ocean. We have a 23 mile course that starts at the top of Alpine road (in the foot hills just about ten miles from my house) and runs to the Ocean. It is not an easy course. There is a lot of steep downline and there is Killer Hill. We climb for 1.6 miles. It is all runable but it is tough. We slowed to over 12 minute/mile pace this morning. The last time we ran this course we stopped at the 22 mile mark in 2009 but this morning we decided to finish at the Ocean. I had not run this far since 1983. We ate pasta and meatballs the night before. Catherine would be our handler. We were all set.
Post note: we started in the back and I passed like 15,000 runners. I finished in 3:32:17. Mike finished just over four hours and a few minutes clear of the bomb. My hearts go out to the victims. The situation was terrifying. Yet Boston was such an amazing experience. It would be number one in my book.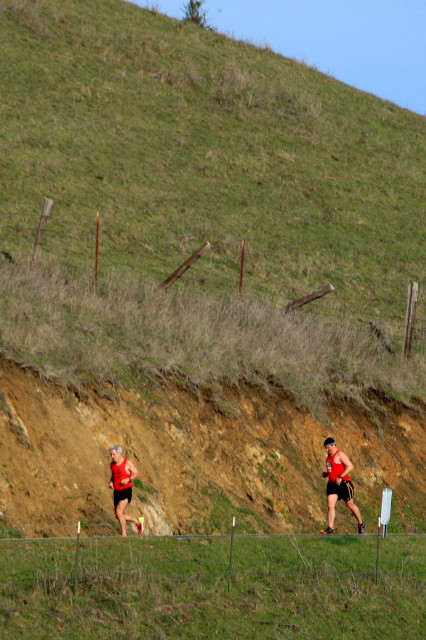 We didn't do much of a warmup and we took it out easy. We hit the two mile mark at 17:15. There were some tough hills on mile two and we didn't push it. But then things started feeling good. The weather was perfect (like 49 degrees) and there was no wind. We averaged 7:32 for the next five miles. Killer hill was coming up, Michael had a rock in his shoe, and we backed off the pace. But once we got to the top (mile 12) we picked up the pace again. The next four miles were just at 8:15 minute pace. I felt like I could have pushed harder but I kept thinking about hitting the wall at 20.
This is a beautiful course. You have to pay attention since this is a favorite bike route too and some cars drive too fast. However, there is no better way to spend a Saturday morning. And to spend it with my son beside me and to have Catherine in the Jeep handling us, I just can't think of anything more special.
I never hit the wall. I am sure eating three packs of Glu, drinking two bottles of Gatorade and two bottles of water helped. I also went out easy and I just wanted to finish without hitting the wall. That happened. Michael also didn't hit the wall but he did blister up and the downhill did a number on his quads but at the end he was just a few minutes back. We love running side by side but we also have an agreement. If one of us feel a little better than the other, then go for it. I have finished behind Michael many times.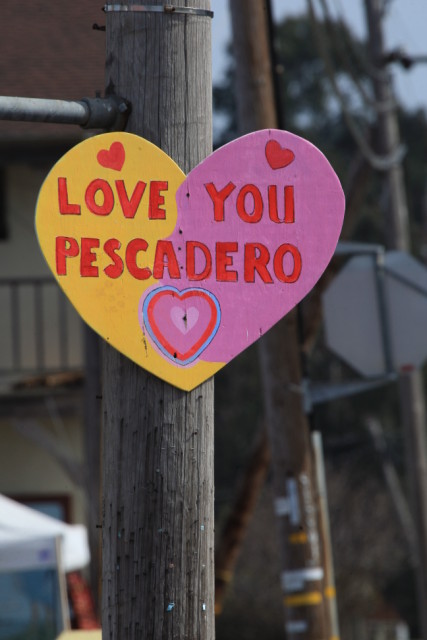 This was a welcome sign as we approached Pescadero. Once here we were just two miles from the Ocean...our finish line. I finished the 23 miles in 3 hours and 17 minutes. I could have run another 3.2 miles today. I could have run 3:45 today. And this is not an easy course. However, I am not ready for Boston yet. I want to get under 3:30. At least that is my goal. Before this run I was not sure if that was possible at all. Now I think it is. Michael and I are going to run 25 miles on this same course (just start two miles back) in four weeks. We are going to up our mileage in general and we both want to drop a few pounds.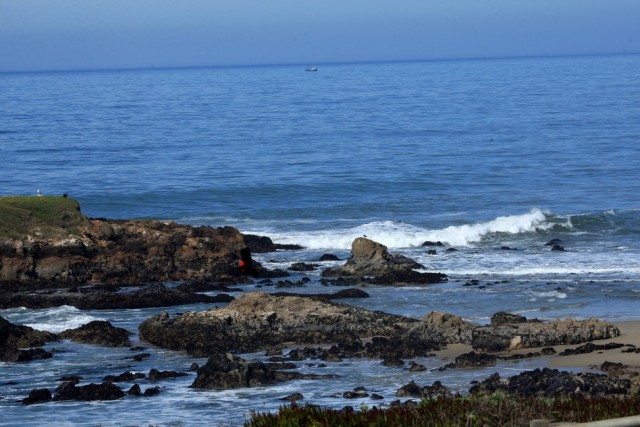 The Pacific Ocean. It was 65 degrees when we got there. We were ready for a hamburger. Thanks Catherine for all the help. You make it so much more fun. And Michael...we did it. We are going to be ready for Boston. I am sure there were lots of runners out this weekend getting in a long run as they too are getting ready. Boston is just eight weeks out. photos by Catherine Cross Ujena Fit Club
Comments and Feedback

Thanks Michael and Catherine for making this run so special. My longest run in thirty years.
Bob Anderson 2/16/13 5:36 pm

Great job, both of you. Hey Michael, Marathon Junkie and some others use anti-perspirant on their feet to prevent blisters--I haven't tried it but maybe you want to check into it.
Bruce Gilbert 2/16/13 6:34 pm