More Photos from Oakland Half
Ken Collins sent these along
Tuesday, March 27th, 2012
These are some photos that Ken Collins took at the Oakland Half Marathon last Sunday. Thanks Ken...enjoyed breakfast after the race.
Warming up before the half near Lake Merritt...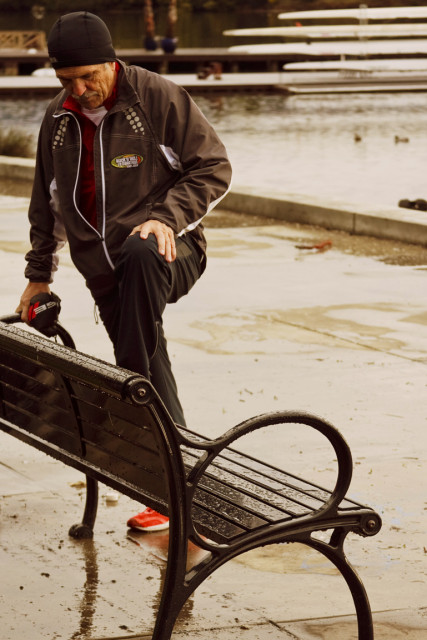 Doing some stretching...I don't do a lot before or after a race. Maybe I should?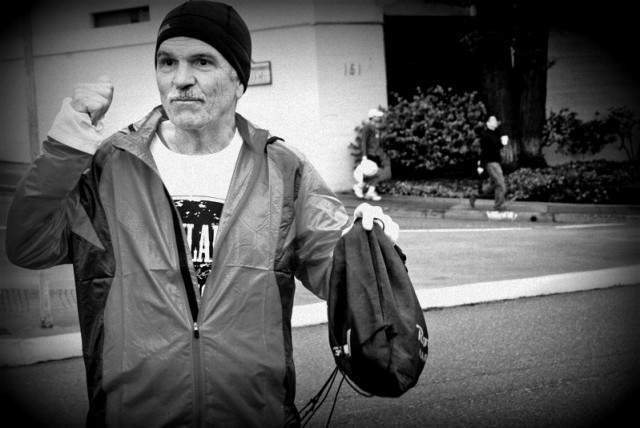 I am ready to race...I was looking to run 1:31 and I finished in 1:31:53. I was ahead of pace at 10 miles but did not run a good last 5k.
Near the 5-mile mark. I was running about 6:43 pace here.
At 5 miles I was 33:37. If I could hold hit I could get under 1:30...
My lack of training miles over six caught up to me. I didn't really fall apart, I just slowed down and I couldn't do anything about it.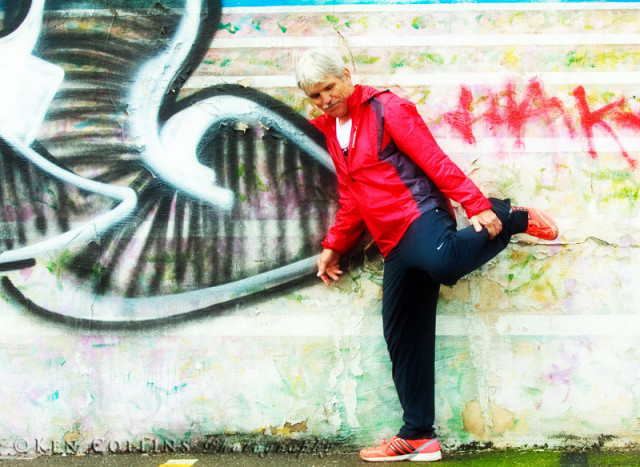 Before getting in the car to get back to the Waterfront Hotel, I did a little stretching. I was pleased with my 1:31:53. I finished first 60 plus and 94th overall. We lucked out on the weather. It was suppose to rain and it didn't. So far, it has not rained on our parade. Photos by Ken Collins for "A Long Run"
Comments and Feedback