Race Number 2 from Bob Anderson
I was feeling good today!
Sunday, January 8th, 2012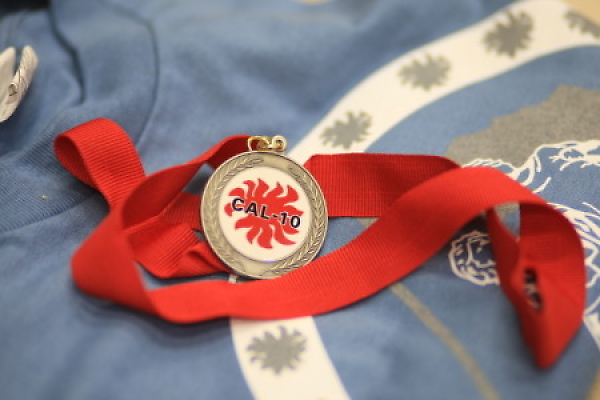 Catherine and I travelled to Stockton on Saturday Jan 7. We could drive to the Cal Ten race the morning of the race but I don't like jumping out of a car and start racing. We stay at a hotel just a couple of miles from the start. I am feeling so much better. I can almost totally bend my knee now. What I did during the week worked. I ran 69:28 and placed 2nd 60 plus. My plan was to get under 68 and I think this would have happen if...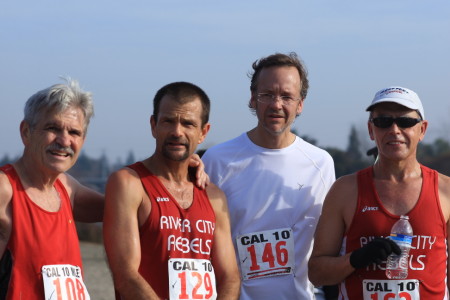 Talking running with some runners from the River City Rebels.
Dan Anderson (no relation - 109) and I go back years. He used to run the Corporate Cup Relays we held at Standard back in the 80's. I mentioned my 50 race challenge...
Comments and Feedback