Training Run with Amol Saxena
Getting ready for Ave of the Giants Half Sunday
Tuesday, May 1st, 2012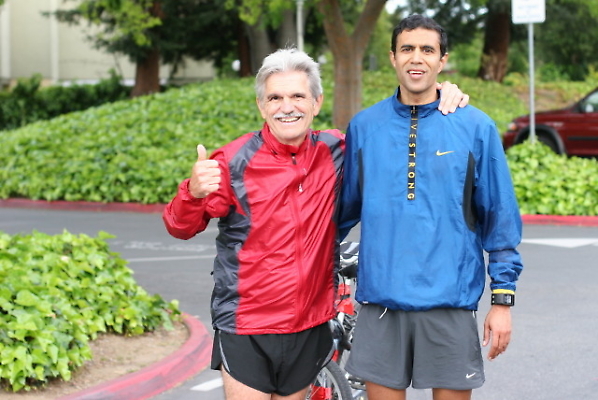 The year is flying by. Hard to believe it is already May 1st. Got together with Amol for a training run near where he lives...Gunn High School in Palo Alto, CA. I am getting ready for race number 20. This Sunday I am running the Ave of the Giants Half Marathon up in the Redwoods. We are staying in Ferndale.
Amol had just gotten back from the National Duathlons Championships (bike and running event) and he placed in the top 18 qualifying him to attend the World Championships in France.
Amol has been running nearly 40 years...he started when he was 10. He has told me that running saved his life.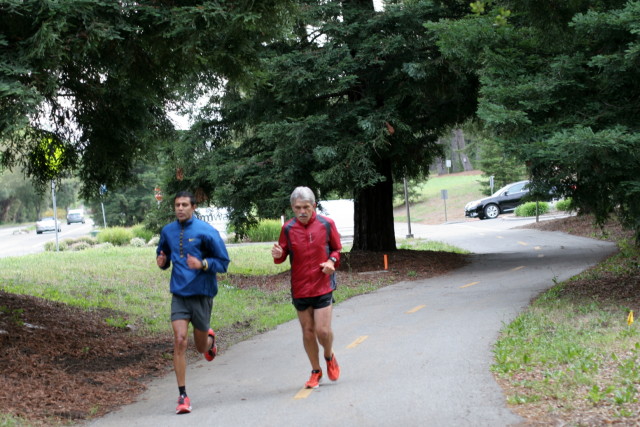 This paved trail is only about four miles from my house but I had not run it before last Sunday with Mike. When we filmed the Tompkins twins a couple months back I didn't run this part of their course. A lot of beautiful running...
I had already run three miles with Mike in the morning but it was nice to get in a few more miles with Amol. I have known Amol since he was 17. He worked for Runner's World before he went to college, studied medicine and became a well respected foot doctor.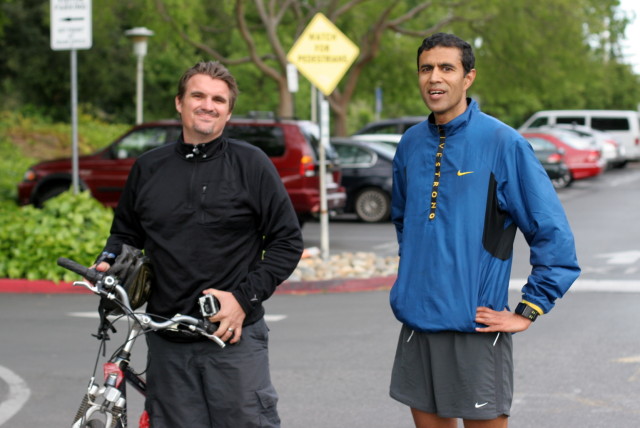 Mike got some good running footage for "A Long Run." Photos by Michael Anderson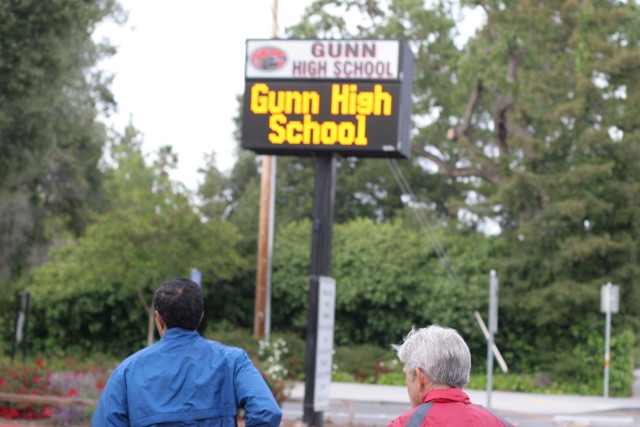 Amol and his wife Karen put on an 8k race each year called the Juana Run that starts near Gunn High School.
Just watched some of the video footage Michael got...it is good. We are getting tons of good footage...and Amol's story is amazing!
Comments and Feedback