Race Number 14 Oakland Half Marathon
Turned out to be a perfect day for racing
Sunday, March 25th, 2012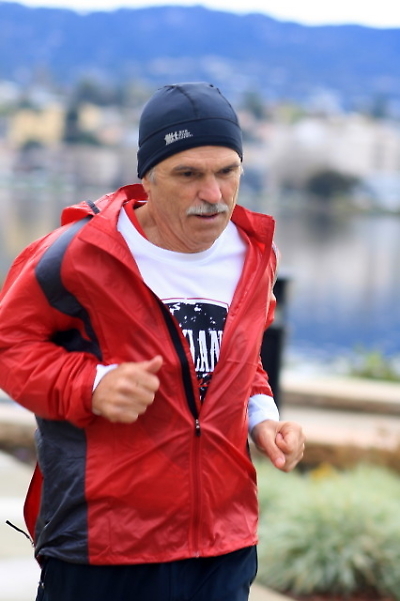 It was a little chilly when I was warming up for the Oakland Half but by the time the gun went off at 9:15am I was ready to take off my new hat and start racing. 3456 people finished the half. Ivan Median was the overall winner in 1:13:44 and Rachel Niehuus was the first female in with 1:18:16.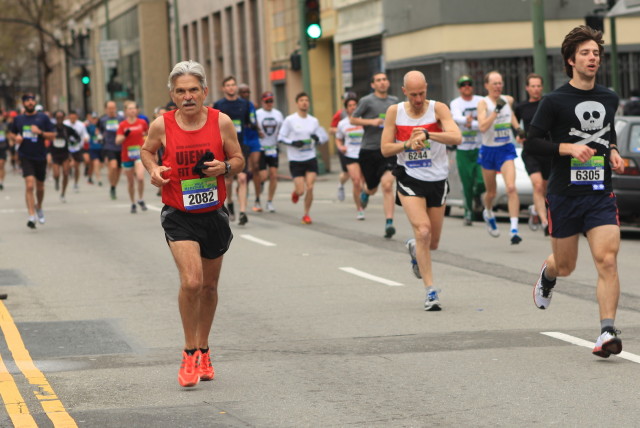 I hit the first mile in 6:41 but my legs seemed really heavy. I think I did not eat right the night before. I had too much bread and right before bed I ate a candy bar. My legs seemed heavy the whole way today.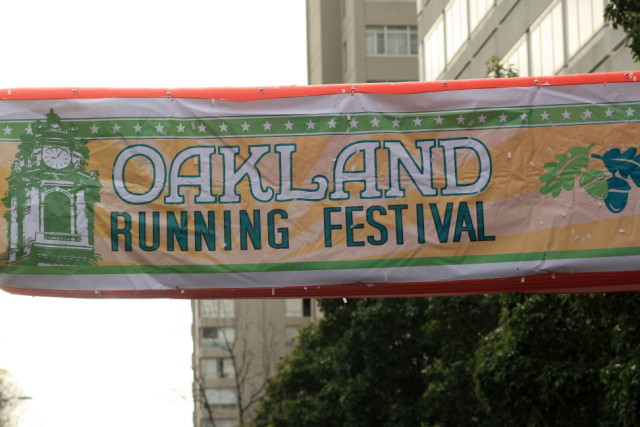 This was the first time I have raced in Oakland ever. I have run some races near Oakland before but never in the city. This was the third year for the Running Festival. The biggest event is the half marathon but they also do the full marathon, relays, 5k and kids races.
I finished 94th overall with 1:31:53. I hit the 10 mile mark at 68:57 but my lack of training over 10 miles hurt me the last three miles. I didn't really full apart but I just did not have enough gas. However, running around Lake Merret really was a great way to finish off a half.
Talking with 57-year-old Michael Collery from San Carlos in the shoot. He ran 1:32:02 today. We had met at the home town San Carlos races over the years.
The Oakland Cheerleaders were hands to encourage the runners.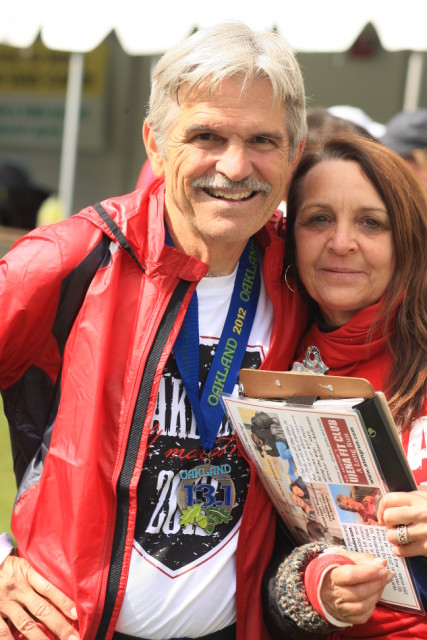 Catherine is a real troopy, cast and all. She broke her arm last weekend in Forestville.
Ken Collins joined our crew for this shoot.
Mike and Waitman pulled it off again. Race number 14th with a lot of good footage in the can. Photos by Catherine Cross "A Long Run"
Comments and Feedback