Race Number 9 5k on Track
Saturday, February 25th, 2012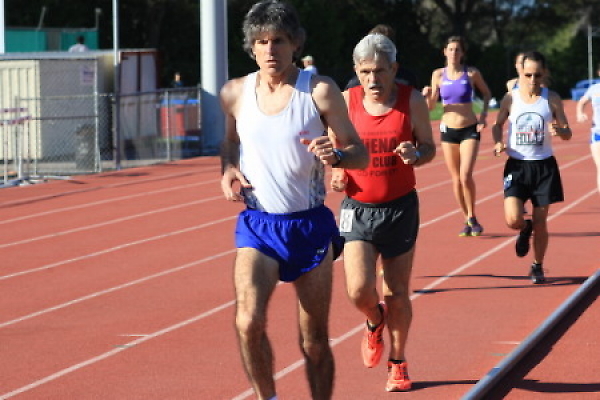 Bryan and I had the perfect plan to break 20 minutes. In the end I ran 20:57 and Bryan 20:06. We ran the first lap in 90 seconds and I just did not get into the race. Just too many things going on...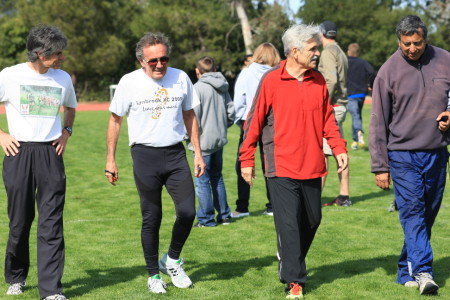 It is always great seeing so many people I know at the All Comers Meet. Brian, Rich, me and Alex talking track.
Rich and I cheering on the runners in the 1500m...about an hour later was the 5000.
This was a tough race...it was one of those races that I kept hoping it would end soon. I have not raced on the track in a few years and that was a lot of the problem but I do enjoy it! Just not too much today!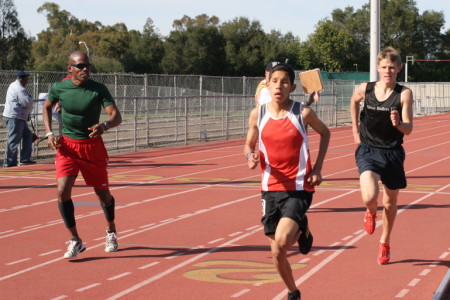 14-year-old Jose Pina (in red) placed second in the mile with 4:43 a personal best. His father Jose is a very good master runner. We are going to be featuring their family in the film.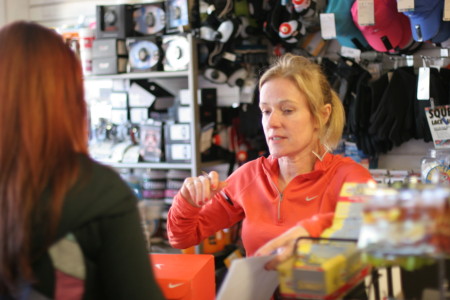 Before the 5k we met up with Christine Kennedy (one of the top 50 plus female runners in the country) at her Athletic Performance store in Los Gatos. She is selling a pair of shoes to one of our new runners Julia. Christine is going to be part of our film. Can't wait to to a training run with her after I get back from Cancun.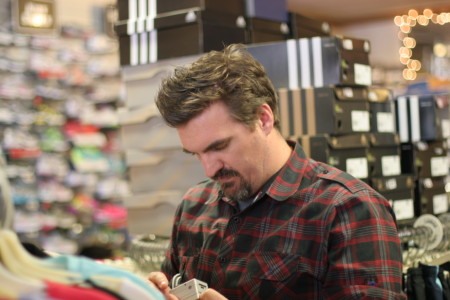 Mike setting up the shots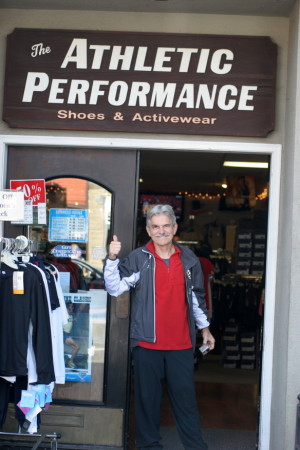 Comments and Feedback