Carlsbad5000 This morning
I really like this race - 19 years in a row
Sunday, April 1st, 2012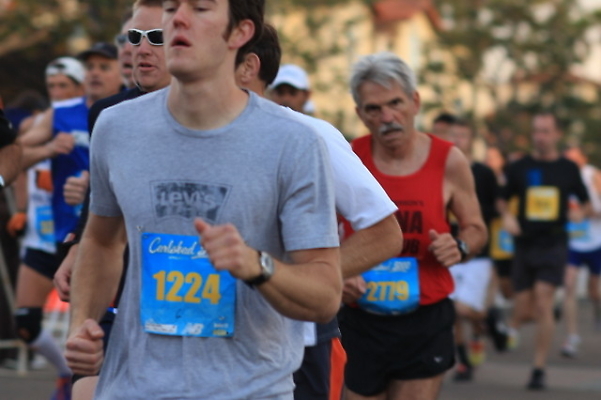 When I got up this morning at 5am I looked at the window of our hotel which was located at about the one mile mark on the course, the wind was blowing at least 15 miles per hour. I just don't run well when it is windy. But I felt good and was ready to run. This was race number 15 and my goal was to get under 20:25. I was thinking under 20 earlier but that was before I got sick and lost almost a week of training...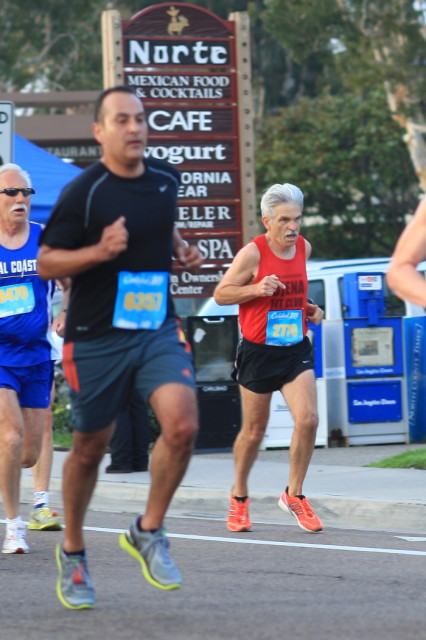 I hit the first mile at 6:18 and was feeling strong. Just after the two mile mark I passed Bill Sumner (in blue with sun glasses). Bill beat me last year when he placed second in our division. We are the same age and have been racing togather in Carlsbad for 19 years.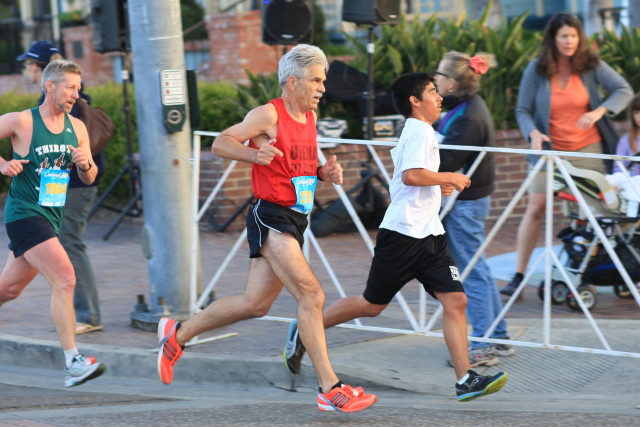 I pushed the pace...just before the three mile mark when we round the corner and head home.
My high school coach with me at the end of the race. I finished with 20:22 and placed fourth in my division. Bill Sumner finished about 10 seconds back in fifth spot this year.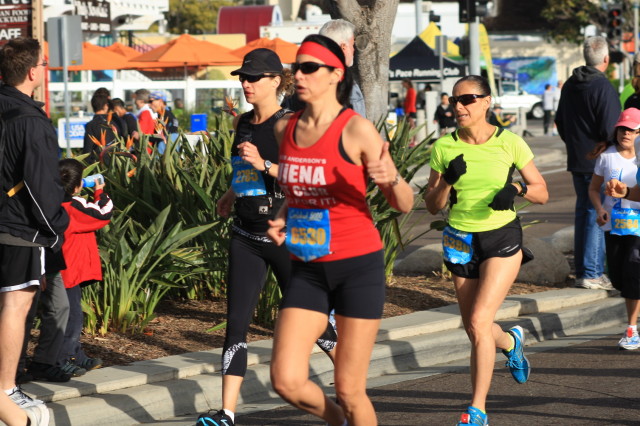 Jodi wanted to get under 25 mintues and finished stroing with 24:09.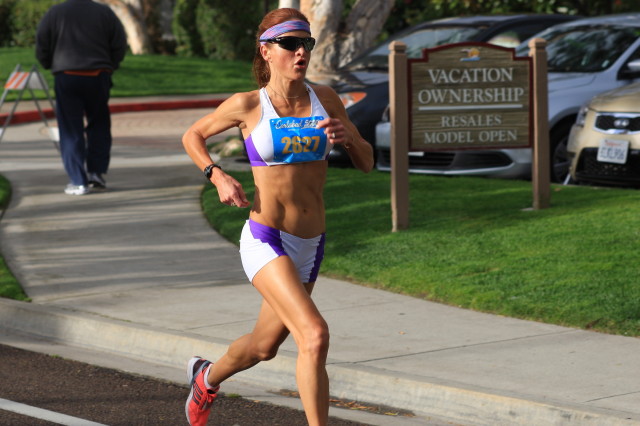 Verity Breen, who is being featured in our film finished 11th overall in the Master's women race with a time of 18:12.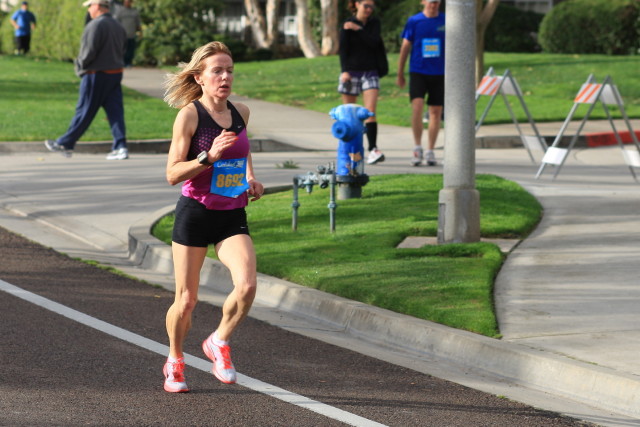 57-year-old Christine Kennedy blew away the field in her division by running 18:38. She was 16th overall. She too is being featured in "A Long Run"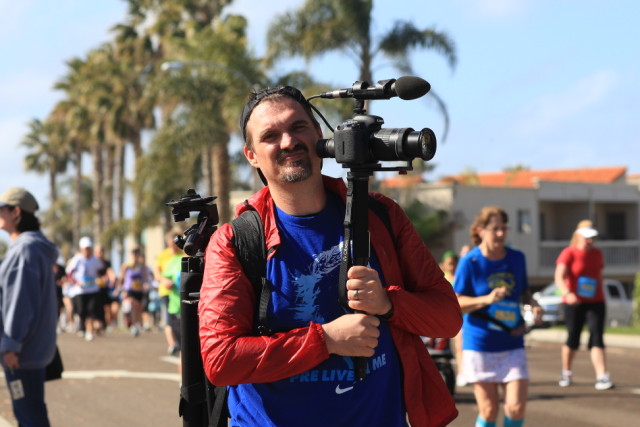 Mike and crew got a lot of footage for our film. Mike also ran in the 30-39 men's race finishing under 25 minutes. Photos by Catherine Cross and Bob Anderson for "A Long Run"
Comments and Feedback