Race number 23 in Marin
Monday, May 28th, 2012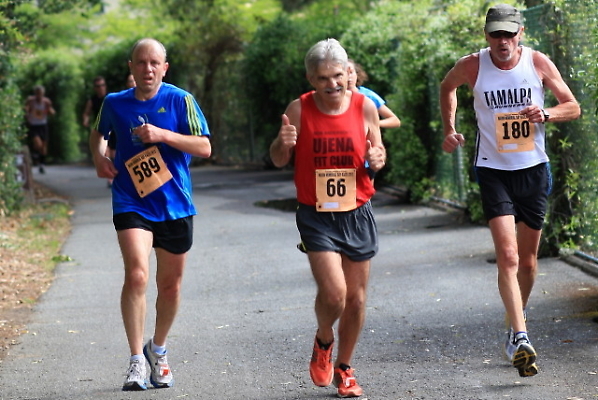 This morning was race number 23 in Kentfield, CA. It is called the Marin Memorial Day 10k. I have run this race many times and I like the course. This photo is just after the four mile mark.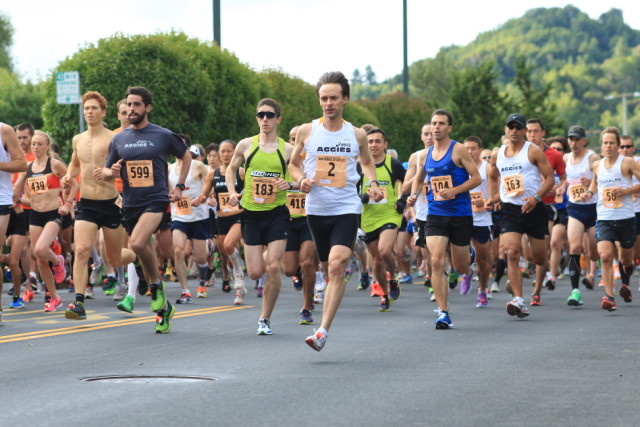 I normally am only a few rows back at the start but not this morning. After doing a good warmup I lost track of time and before I knew it I had to squeeze into the pack. It took me seven seconds to cross the starting line. It was chip timed but it meant I had to weave in and out of people for the first mile. I normally would have run the first mile under 6:30 but this morning I hit it in 6:39.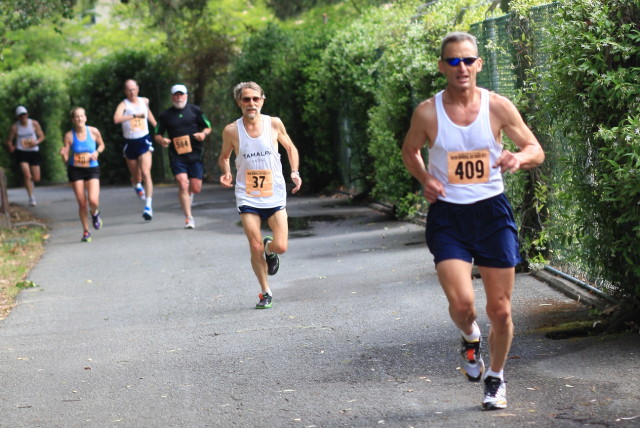 Hans (37) got a much better start and I could see him at least 100 yards ahead at the mile. Hans ran a great race finishing under 41 minutes. I am sure that was the best age-graded performance of the day. Way to go Hans.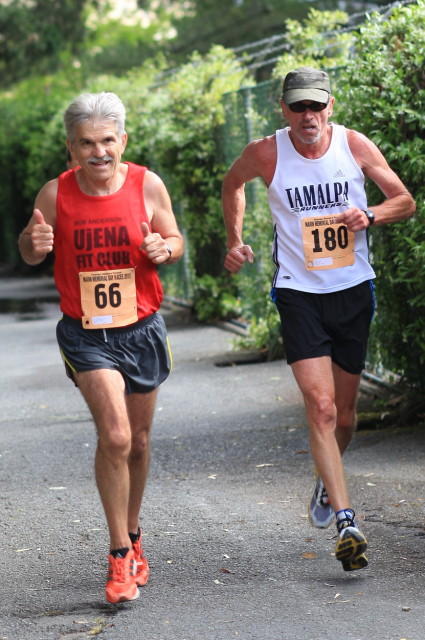 Mike is the president of the Tamalpa Runners who put on the race. I had not met him until today. We spoke before the start. He told me that he was not in the same shape as last year when he missed breaking 40 minutes by less than a second. Mike is now 61. For the first four miles I kept hearing people call out his name. He was right behind me. At just over four miles we were running together. He made a good move about a half mile later and held it to the finish. I think he was about five seconds in front of me. Great guy!
This race finishes on the track. The college of Marin just got a new 1.2 million dollar track. It was great. I ran my best 10k of the year and better than my goal (42:30). I finished in 42:16. I think I was 7th in my dvision. I can do better but for racing I do need to loose five pounds as I keep saying...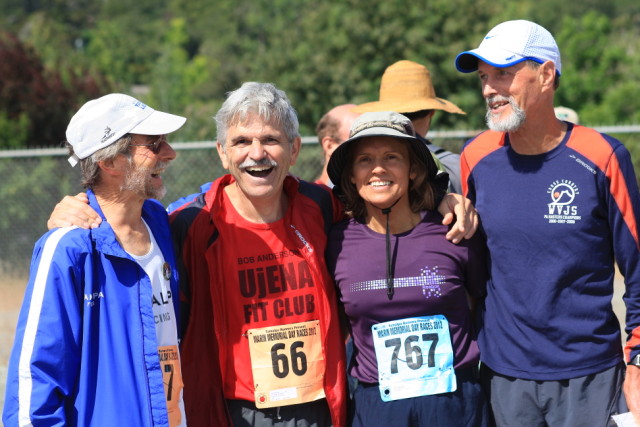 It is always great to see everyone at the races. I wished there was more time to chat. Here I am after the race with Hans, JoAnn and Bill.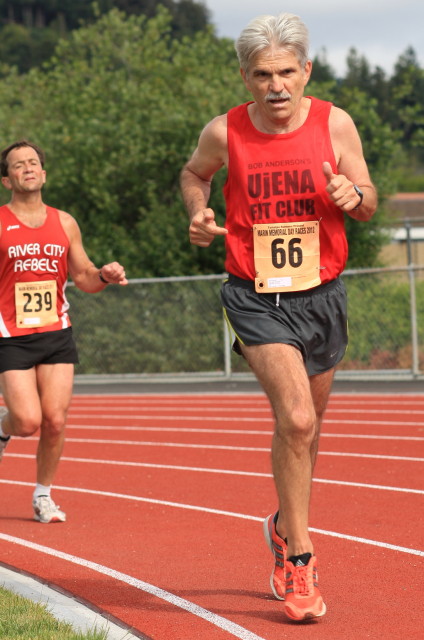 I have now completed 23 races. I have raced 144.75 miles and my average pace is 6:57/mile. I am ahead by 8:11 minutes. I still have to plan 10 more races. I have 40 scheduled for 279.7 miles. This means I need another 70.3 miles to reach my goal of 7 miles per race. I am on target... photos by Catherine Cross Mike and Waitman got tons of good video footage!
Comments and Feedback

Another great race Bob.
Tony Brickel 5/28/12 7:31 pm