Longest Training Run of the Year
Ran 15.5 miles with Mike this morning
Thursday, August 2nd, 2012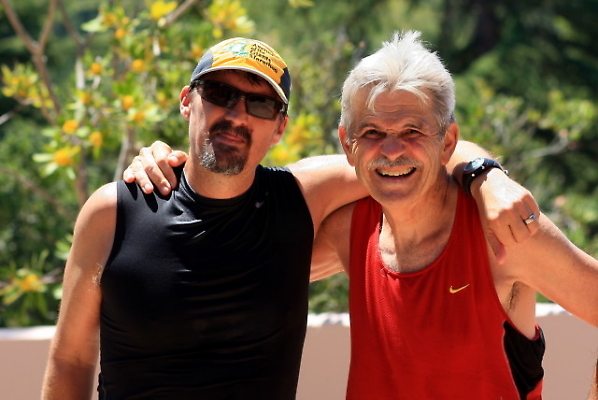 Even through my hamstring has been bothering me, I wanted to get over 13 miles. Since I don't have a race this weekend and because I have some though races coming up, I wanted to go long. Mike came over and we started out running our 501 Rattlesnake Loop. That would have been 11 miles. But we decided to add another loop. When we got to Foothill college we ahead up Moody run to the twisters. In the end we ran 15.5 miles...501 Rattlesnake BIG loop.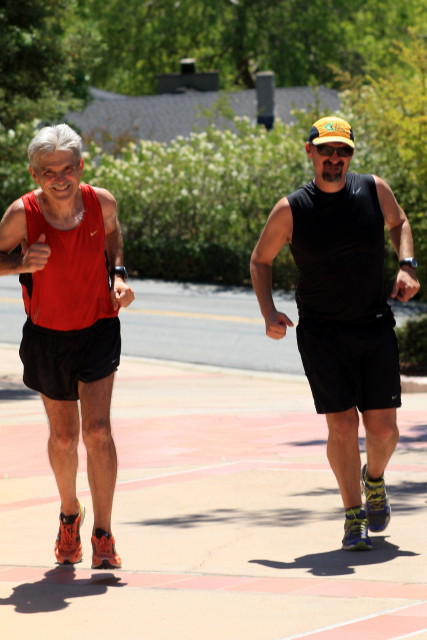 Mike, my son and director of "A Long Run," and I just have not had a lot of opportunities to run together. Most weekends I am racing and we are both so busy during the week, it has been tough to get together for a training run. I love running with Mike and for sure I would not have gone more than 10 miles without him today. Even with all the filming, Mike has been getting in at least 30 miles a week...the magic number!
We really could have used some more water along the route. There was a water fountain at the six mile mark but that was it. One of the issues in doing long training runs is getting water. I do not like to carry water. Luckily it was not too hot.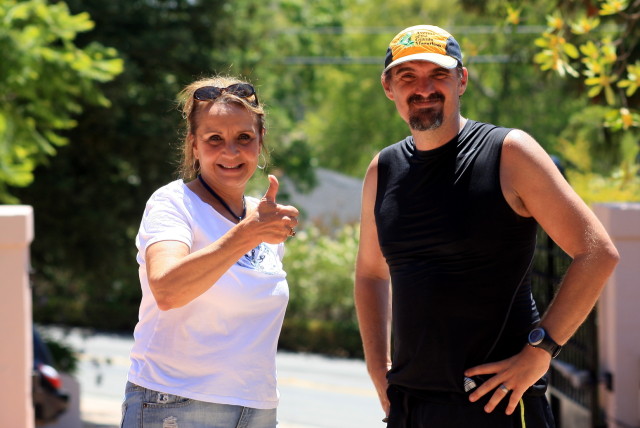 Catherine was there when we got back home two and a half hours later. I was hoping my hamstring would hold up.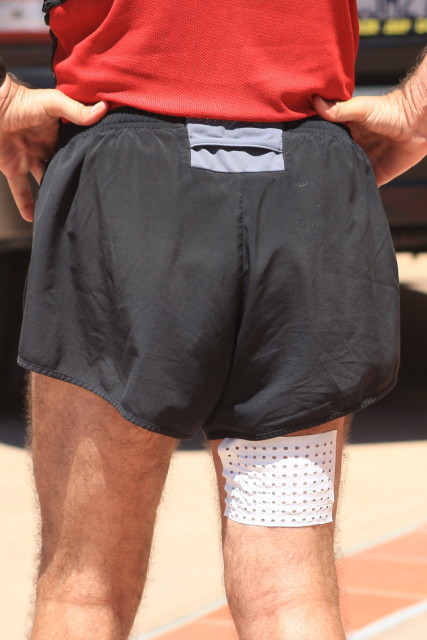 I ran with a Hot patch as I call it on my hamstring. I wore it during the SF half marathon on Sunday too. I am not sure if I could have gone 15 miles without it. It seems to keep everything together. I have that feeling that my hamstring could pull up at any time.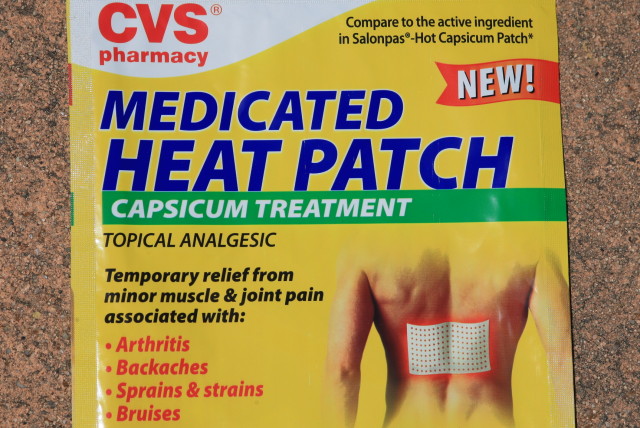 Catherine picks these up for me at CVS pharmacy. They are like one dollar a patch and I cut it in half. It is like using one of the sport tapes and beyond. This patch has Capsicum on it which heats up the area bringing more blood flow to the hamstring. I have had many hamstring issues over the years and this seems to be working for me. In addition, later in the day, I also got an hour and a half massage from Asaka. My body is so tight and I am trying to loosen it up. I had gone in on Tuesday too.
Next up: we leave for Boston next Thursday. We are going to do some filming in Boston on Friday morning and then head to Falmouth which is about an hour and half away in Cape Cod. On Saturday we are meeting up with Bill Rodgers and I am exciting to be doing a training run and interview with him. Then on Sunday I will be running the Falmouth Road Race. A 7.1 mile race August 12. I have heard so much about this race. They are celebrating 40 years. Bill Rodgers has run this race many times and have won.
Comments and Feedback