Picked up 50 Seconds today
Saturday, December 1st, 2012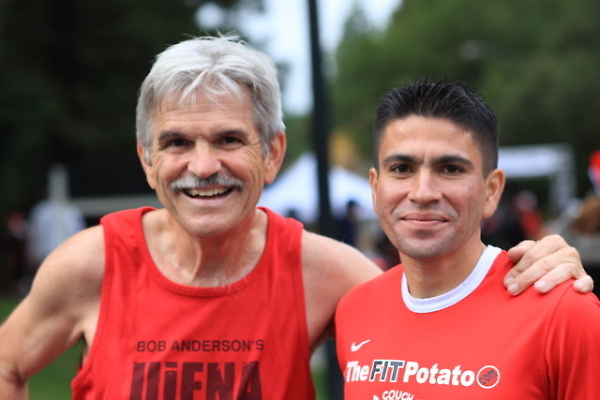 One of many things I have enjoyed about this challenge is meeting so many new people along the way. Today after the race I met Ivan Medina (photo above) He is a new member of the Ujena Fit Club and he loves our site he told me. He is running the CIM marathon in the morning and hopes to break 2:25. His next race after that is the Double where he hopes to run under 32 minutes for 10k and under 16:00 for the 5k leg.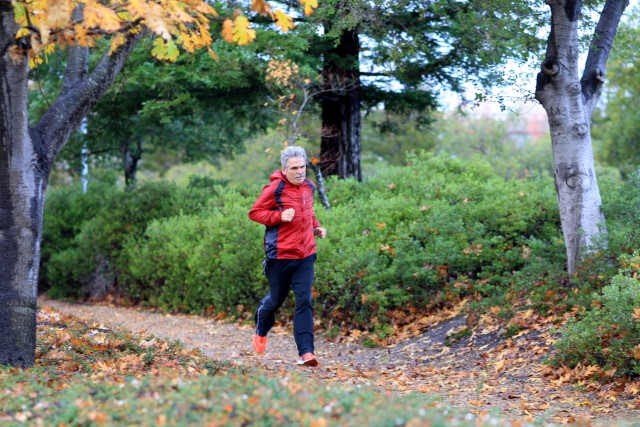 One thing that really helped was that I got in a good warm up before the race. Here running on the trail by the starting line.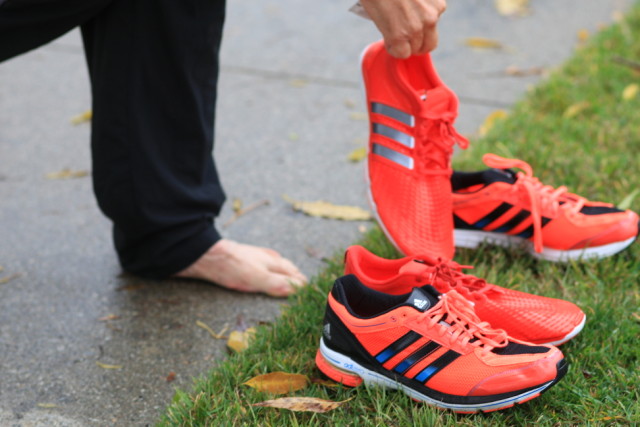 I got a couple pairs of new adidas shoes this week including a light racing flat. It is just 6oz. Wow, I liked the feel of these new shoes.
I didn't go out as fast as I normally do. I hit the first mile in 6:43. I was feeling pretty good but my legs did not feel fresh. However, my breathing was better than what it has been.
I ran the second mile in 6:40 and then the third mile in 6:46. I was feeling good but not strong. Last year I ran 20:36 on this course. I picked it up the last mile. Today I finished in 20:52. I was 18th overall and first 60 plus.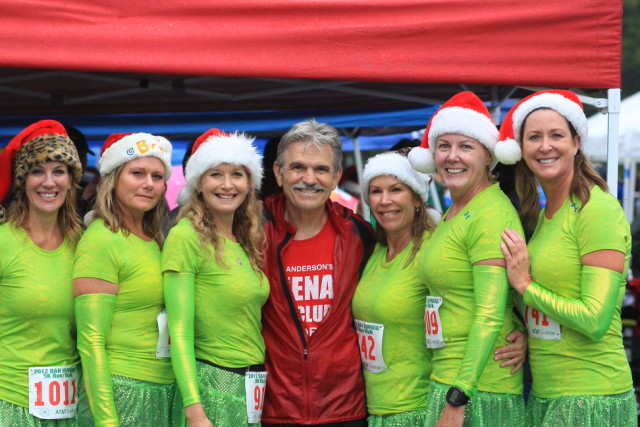 I met a lot of runners today including these girls from ClubSport. ClubSport is one of our Double Road Race sponsors. They will be at the Pleasanton Double Dec 23.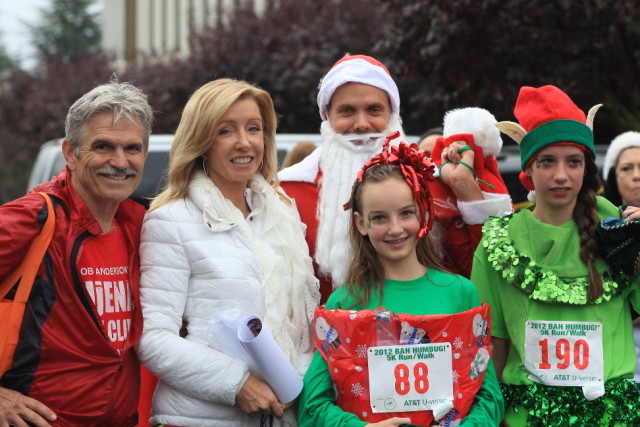 We have been looking for a Santa Claus runner and sure enough we found him. Santa and his family will be with us at the Pleasanton Double.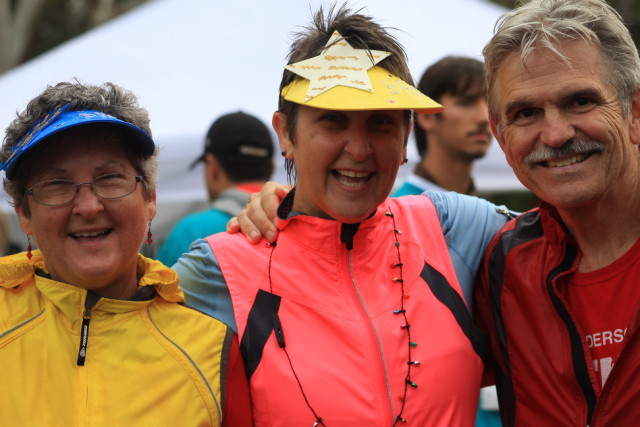 And just as we were leaving these two girls told me they are running the Double too!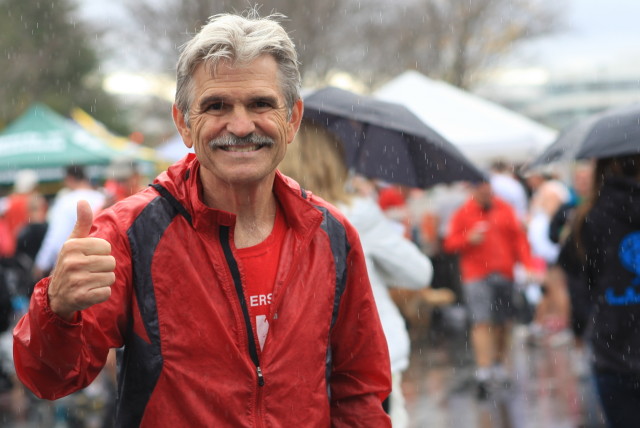 It was a wet weekend in the San Francisco Bay Area. We need the rain but it does make it tough for us runners.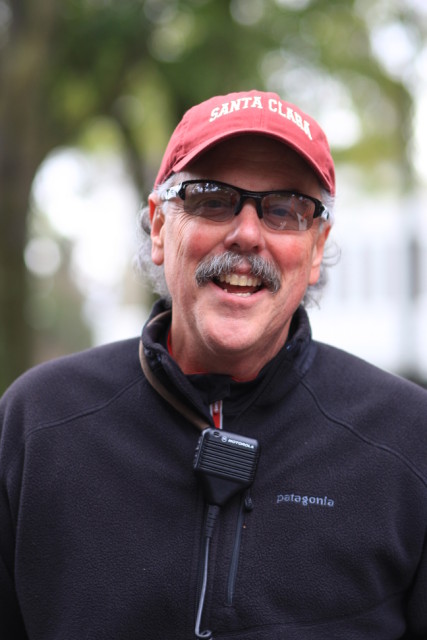 And even tougher on the race directors. Mark, from On Your Mark, is working with us on the Pleasanton Double. He has lined up a super flat and fast course for us. Thanks Mark...I need a fast course for my last races.
Comments and Feedback

Way to go Bob! You are doing the deal.
Barry Sackett 12/1/12 5:20 pm

Great job. You have the plan in hand.
Steve Gilbert 12/1/12 5:32 pm