In High School I started Distance Running News - 1966
I started running 50 years ago in Overland Park Kansas
Monday, April 16th, 2012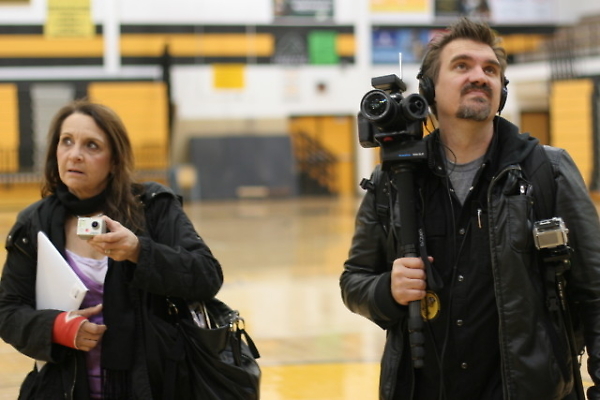 I started running in Feb of 1962. On our first day of our trip to Overland Park, Kansas we visited my high school. Catherine and Michael looking around in the gym. I started Distance Running News in 1966 here while attending Shawnee Mission West High School with $100. On a bus on the way to a cross country meet in October, 1965 I told Dave Zimmerman that I was going to start a magazine. At first he thought I was joking. How could a 17-year-old kid start a magazine?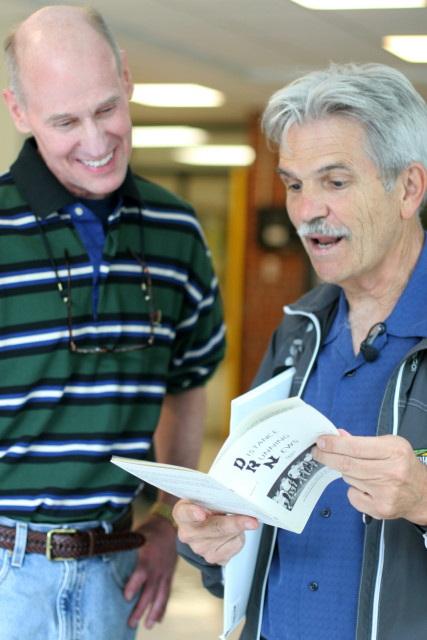 One of the current teachers (Jay Hollyman) at Shawnee Mission West took out a lifetime subsciption to Runner's World in 1982. He wanted to see the issue I published in 1966. (I changed the name from Distance Running News to Runner's World in 1970.)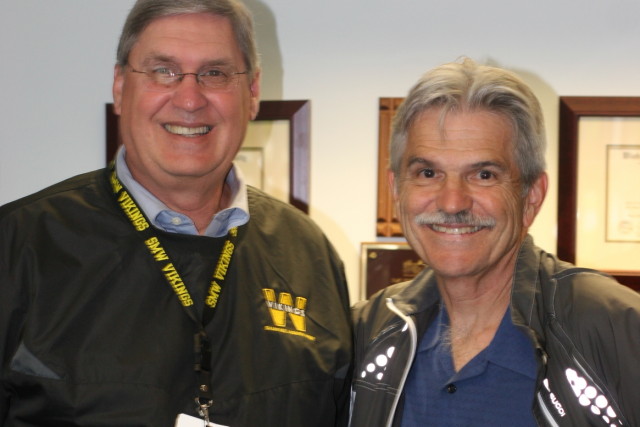 The current principle (Dr. Charles McLean) welcomed me and crew to the school. Shawnee Mission West is celebrating 50 years too!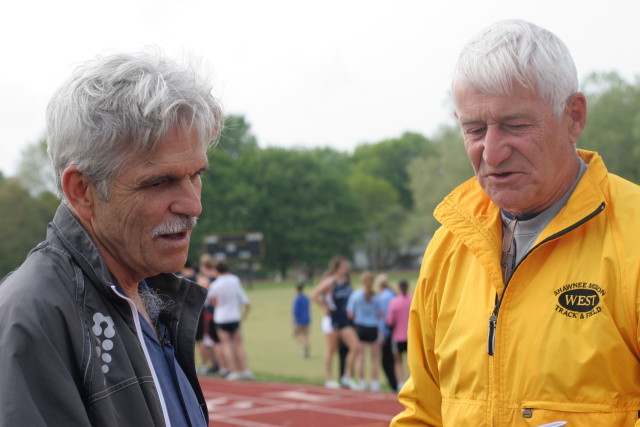 Speaking with Coach O at the track meet being held at West on Friday.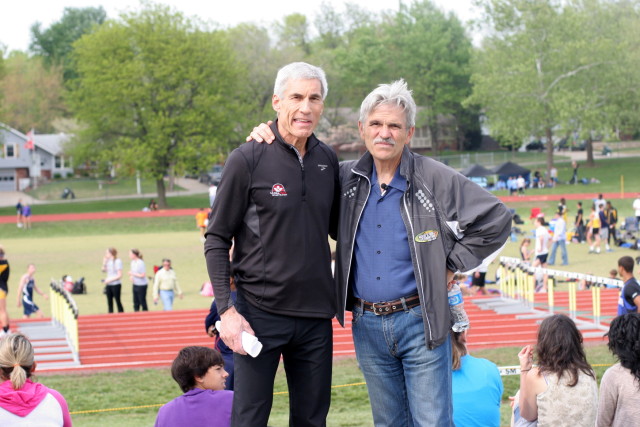 I met up with Bruce Gilbert who was also running the Rock the Parkway half marathon the next day. He is 62 and would be my competition in our age-group.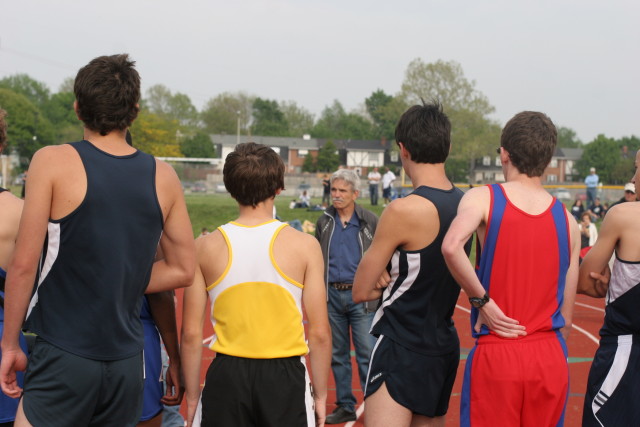 I was asked to start the 1600m boys race. I was honored.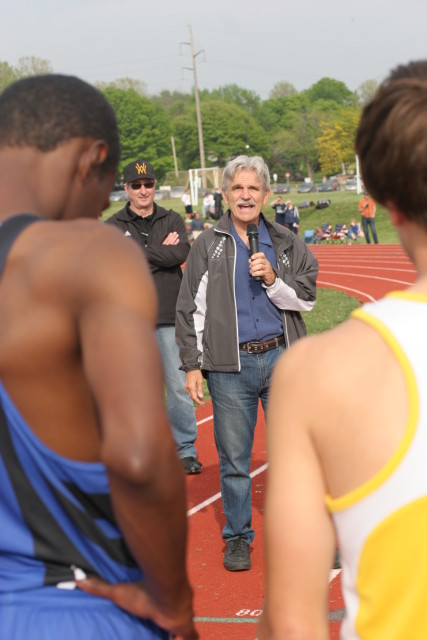 Saying a few words before the start. The athletic Director Don looking on. When I ran at this location in 1964-1966, this was a cinder track and there was a creek that ran down the middle. It is now a beautiful all weather track.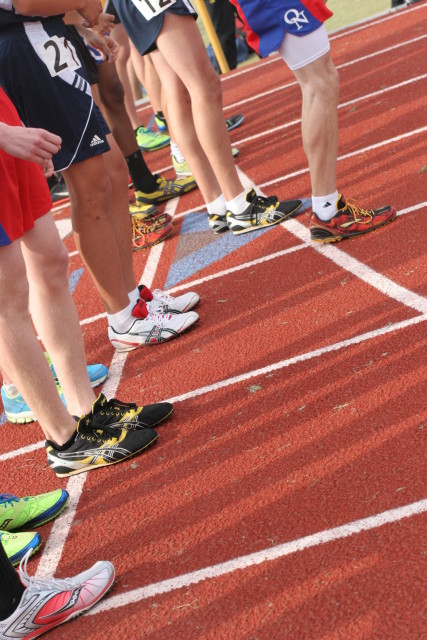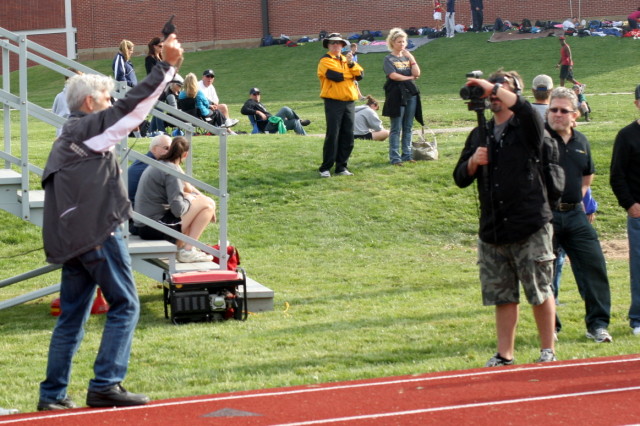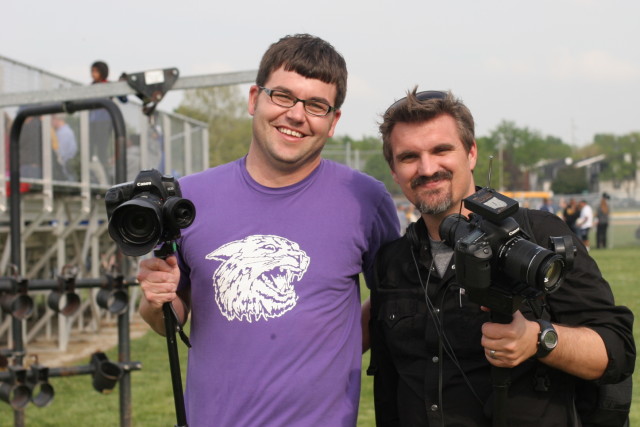 My brother's son Morgan Anderson joined our crew and worked with us at the Rock the Parkway Half marathon the next day. Photos by Catherine Cross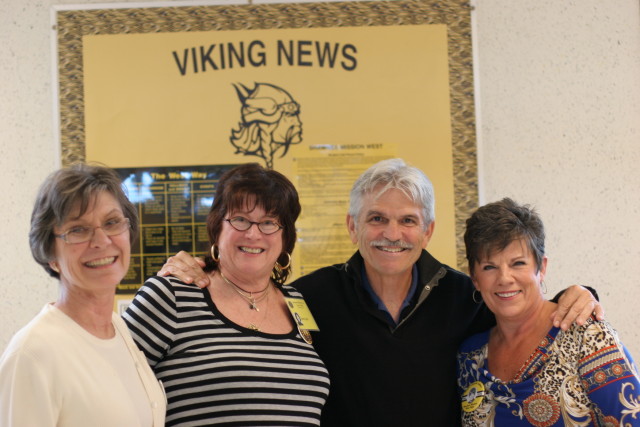 I met up with some classmates at the 50th Anniversity gathering on Sunday.
Comments and Feedback