Working on the Back
Tuesday, July 10th, 2012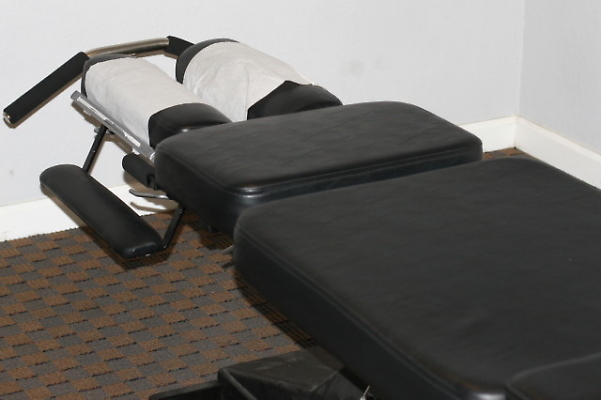 I just have to get this back thing behind me. Yesterday I just walked three miles and by the end of the day my back was not better. I just don't have the time to waste. So, I started off the day by having a deep tissue and trigger point massage by Asha at the Shawsu Workout Studio in Los Altos. It is only about a mile from my house.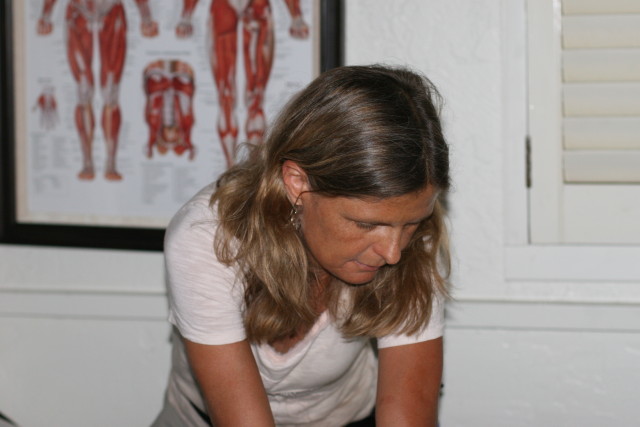 Asha has been doing massage therapy for 22 years. I had just met her right after I took that fall a week ago Saturday. She worked on me for one and an half hours. She is good.
Since Catherine can not run right now because of a foot issue, she works out here three times per week. Catherine introduced me to Asha who works out of this studio.
The charts on the wall of the massage room reminded me on how complex the human body really is.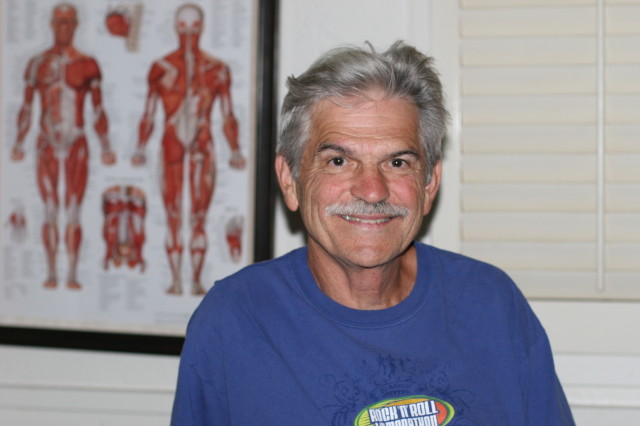 Can you tell that I have been laying face down for nearly an hour? I felt so much better after this massage.
Then tonight Dr Hunt worked me in for a session with him. He used his laser treatment for the first 30 minutes. Then he did some adjustments on me. I like his style and I felt some more improvements right away.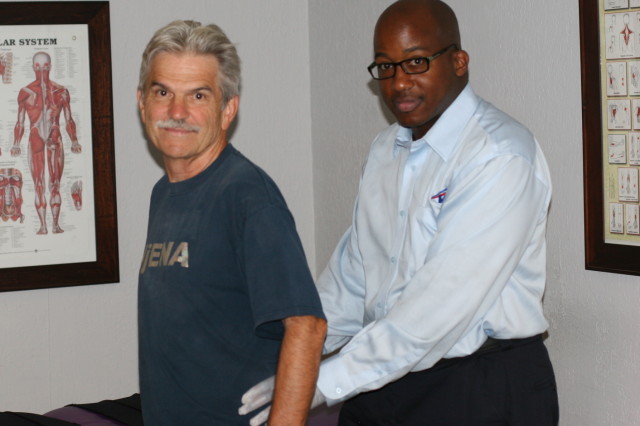 If I was not doing my 50 race challenge, I most likely would not have seen either Dr Hunt or Asha today. And like many times in the past, something like this can get worse. Over the last couple of years I have not been able to race at all for 4-6 weeks because I don't jump on the problem. I am thinking I have gotten a handle on this. I am not totally out of the woods yet, but I know I am heading in the right direction. Thanks Asha and Dr Hunt for working me in today.
Comments and Feedback