Press in Eugene
The Register-Guard ran a story on Monday Oct 1
Tuesday, October 2nd, 2012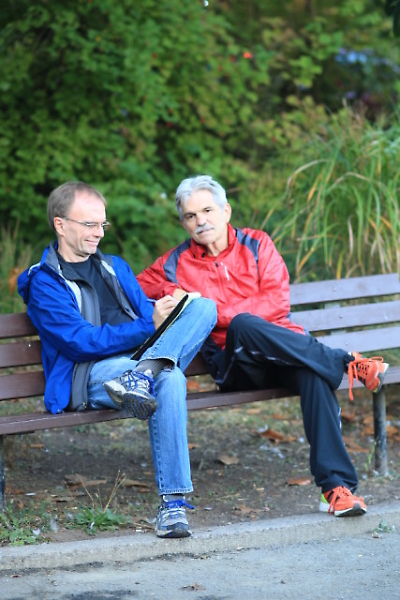 Bob Keefer from The Register-Guard and I sat down and talked before the race. His article came out the next day.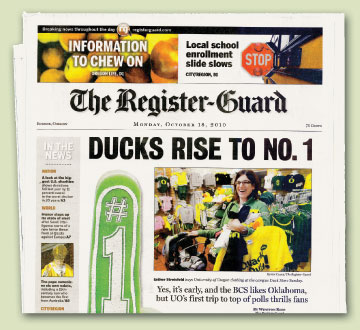 Racing for a goal
The founder of Runner's World adds Eugene to his project
by Bob Keefer
Half a century ago, when he was a high school cross country runner in Kansas, Bob Anderson couldn't find out, even from his coach, how best to train for a marathon.
So the 14-year-old boy sat down and wrote letters to people around the country. In a short time, he had accumulated so much information he had an idea.
"I'm going to start a magazine," he told a friend.
Within two years, Runner's World magazine was born.
On Sunday morning at Alton Baker Park, Anderson lined up in running shorts and shoes, wearing bib No. 1 on his bright red shirt, at the start of the Oregon Track Club's annual race called The 10-Miler. He was here in town — his first visit to Eugene in more than three decades — to promote his latest project.
Anderson is celebrating 50 years of running by running in 50 road races, going for a cumulative distance of more than 350 miles — and trying to do it all at better than a 7-minute-per-mile pace.
"For a 64-year-old guy that's like a 28-year-old running 10 miles in 54:25," he said Sunday morning as he prepped for the race.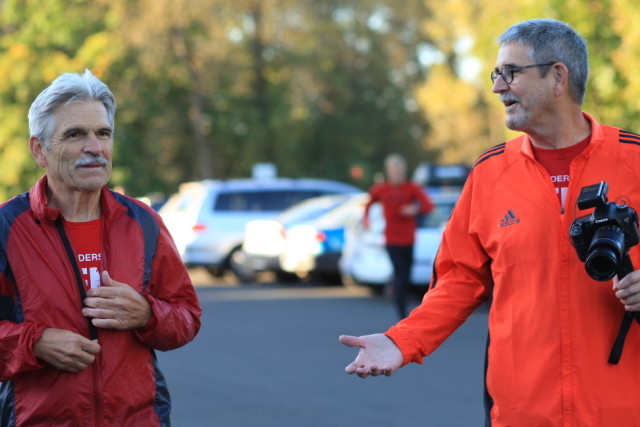 Last minutes thoughts from Barry before I started my warmup.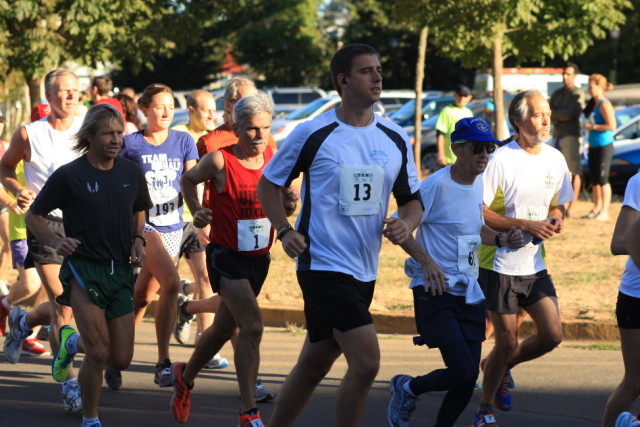 I started out easy for me. I normally like to bank the first mile of any race. I hit the first mile at 6:39. Normally I would have liked to have been 6:25 or so. Mixing it up...and my legs really did not feel fresh. I finished in 69:19 which is 82.35% age-graded. According to the age-graded tables this would be like a 28-year-old male finishing in 53:54. Or a 28-year-old female running 60:20. Photos by Catherine Cross (The article appeared in the Register-Guard but not the actual edition pictured.)
Comments and Feedback