An Hour with the Queen of Marathoning
Interview with Paula Radcliffe
Tuesday, August 28th, 2012
I had never met Paula Radcliffe until tonight. Paula is very down to earth. We could have spoken for hours about running but as the sun set tears came to her eyes when I asked her about the Olympics. Even through she has held the world marathon record for almost ten years, she has not won an Olympic medal.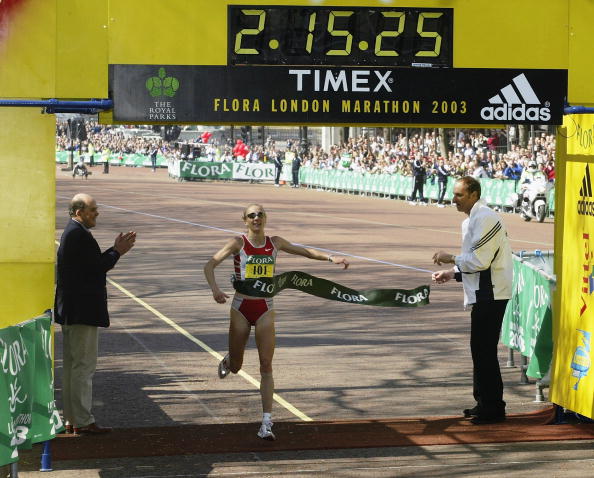 On April 13, 2003 Paula broke her own world record by almost two minutes when she posted 2:15:25 at the London Marathon. No other woman in the world has run the marathon under two hours and eighteen minutes. Paula has done it three times. She also holds the current world record for the women's road 10k. She ran 30:21 on Feb 23, 2003.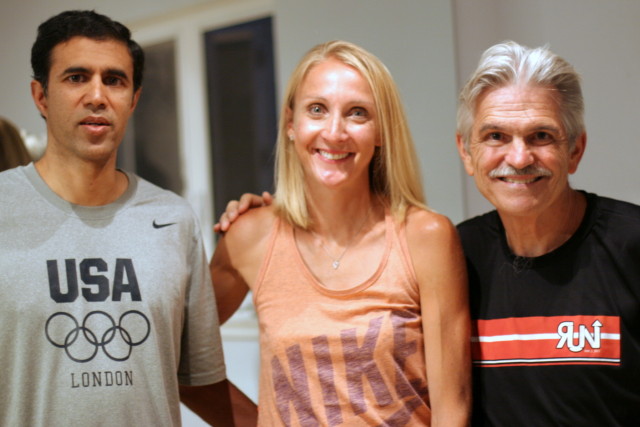 Paula came over to Palo Alto from England to have Dr. Amol Saxena fix her foot problem that took her out of the Olympics in London.
Paula wanted to know about my 50 race challenge and she offered some advice. "That's a tough challenge and at age 64...," she said.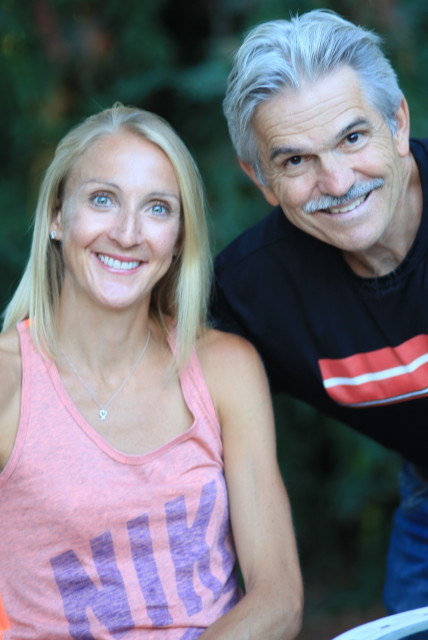 I was so impressed and inspired by Paula. She just loves the marathon and she can't wait to be able to race that distance again. She shared so much with us. What a great addition to our movie. Thanks Paula.


She is going to be on crutches for six weeks. She thinks that she will be running sub 2:20 marathons not too far down the road. With her commitment to running, she will be back winning marathons before we know it.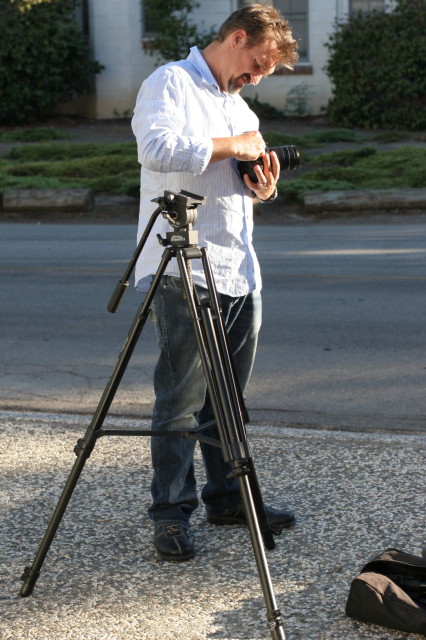 Mike captured everything on film for "A Long Run." On Thursday we are off to Kauai for the Half Marathon on Sunday. On Friday I am running with Gerry Lindgren and then we are doing an interview with him. Plus a lot of other really exciting things. Fun stuff... I did see Dr. Hunt today for my back which seems to already be helping. Sunday is race number 34 of the year. With all this inspiration, I want to run well. Photos by Catherine Cross
Comments and Feedback

Good info on Paula, she is very inspiring. Be fast in Kauai, say hi to Dean K, he was here in KC running with us a couple of weeks ago.
Bruce Gilbert 8/29/12 7:54 am

I was really hoping she would do well in the London Olympics and was sorry to see he hurt. She is a legend in London. Great pictures!
Roger Wright 8/29/12 10:03 pm