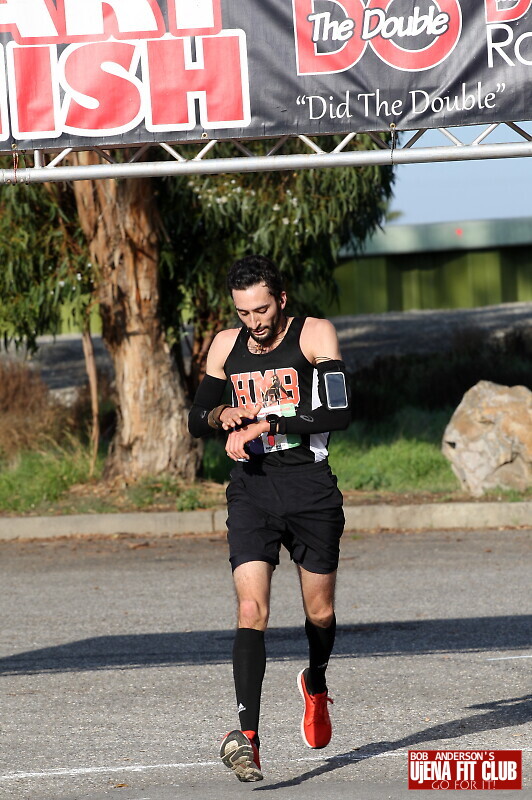 Palo Alto Double 15k and 10l
This was our 9th Christmas Double 15k. The first was held in Pleasanton in 2012. Palo Alto is our home now. We set up new courses and the feedback has been good. This is the 10k (first leg of the Double 15k and the open 10k) held December 18, 2021. There were many good performances. Full results are on our website. Photos by Catherine Cross

"Congrats to all our runners at our Palo Alto Double 15k and 10k/5k and kids mile. Anthony Cortes ran the fastest time clocking 49:26, Delaney Miler was first female clocking 57:19. "
Bob Anderson 12/21/21 6:12 pm
(x) Delete
Tag A UjENA Fit Club Member in this photo.
Use the form below to tag a UjENA Fit Club Member. First, search for a member, then press the Tag button to tag them.
More Galleries

#319 Palo Alto Double 8K 2018
#328 Palo Alto Double 8K second leg and UjENA 5k 2019
#331 2019 Golden Gate Double 8K, 10K/5K
#333 8th Annual Christmas Double 15K and 10K/5K
#338 Brisbane Double 15K and 10K/5k 2020
#339 Golden Gate 10k/5k Double 8k Start
#341 Palo Alto Double 15k - 10k leg and 10k
#342 Palo Alto Double 15k, 5k, kids mile
All Galleries