Keep a Running Log
Tuesday, June 26th, 2012
It will help you establish or evaluate short and long-term goals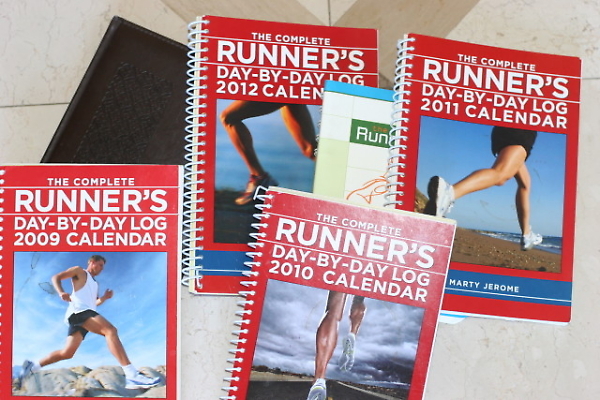 by Ujena Fit Club Coach Barry Anderson Scribble it down with your own shorthand in a spiral notebook. Note it carefully in your neatly columned runners log books—including resting heart rate, body weight, and other pertinent details of the day. Or, use the Ujena Fitness Log to enter it to share with other members and for weekly prizes. What ever your do…keep it, your workout results, in a workout log of some type.
One of the important things related to a successful fitness program is to maintain a reliable way to record your daily workouts or activities. The workout log can also be used for noting other activities like a round of golf—with a notation of walked or rode. Keep the information you enter concerning your running in some detail, particularly if your plans include running as one of your primary forms of exercise and/or are intending to run races.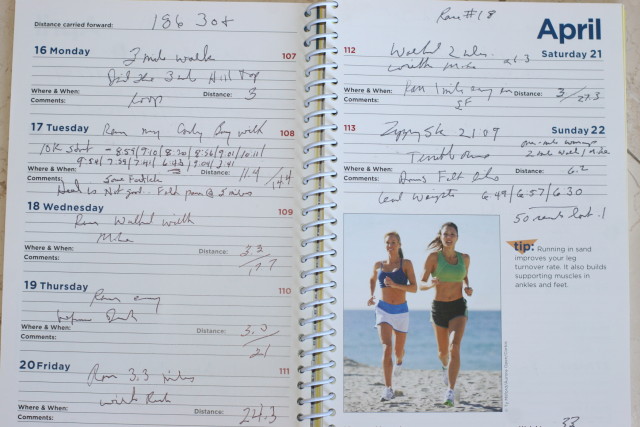 The information you enter can be used to plan your future training schedule and to establish or evaluate short and long-term goals. When you race well, your training log information can help you review your running in the weeks prior to the race and provide insight for future race preparation. Finally, when you have the misfortune to experience an injury or excessive soreness, your first source of information about possible causes should be your training log.
Comments and Feedback

I have been keeping a diary for years. It has really helped me get through injuries (knowing what I did before) and to plan for races. I also now post deaily on the Ujena Fit Club. I know I have run a lot of extra good miles because I want to reach the next level of points. How about you?
Bob Anderson 6/26/12 9:55 am

I have been using my garmin to keep track of logs and its really helped me keep my motivation levels up along with preparing for my races. I used to run without loging my runs and in every case I would quit after a few months. I think its very important to keep track of your progress in order to keep going with your workouts.
Steven Richardson 6/27/12 11:00 am