UjENA FIT Club 100 Running and Racing Photo Galleries
Best Road Races and the UjENA FIT Club is going to feature 100 photo galleries which we feel will entertain and inspire you.
Return to UjENA FIT Club home · Best Road Races · Best Shot Challenge · View All Galleries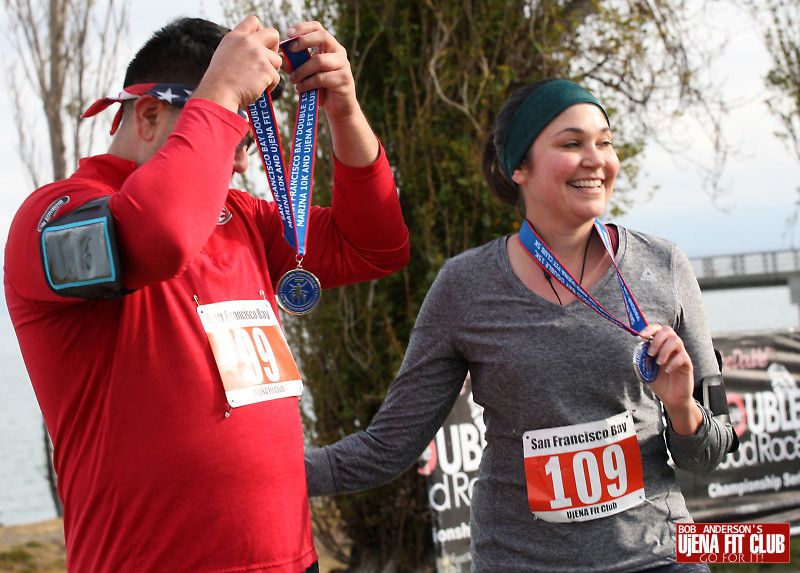 San Francisco Bay Double 15k Brisbane 10K and UjENA 5K
It was a beautiful day for racing along the San Francisco Bay. The entire route for all races were run on the Bay trail. The featured race was the Double 15k (10K+break+5K) and we also featured the 10K/5K. Everyone had fun and was glad our event went on as planned. Photos by Catherine Cross for My Best Runs and the UjENA Fit Club
Tag A UjENA Fit Club Member in this photo.
Use the form below to tag a UjENA Fit Club Member. First, search for a member, then press the Tag button to tag them.
More Galleries

#319 Palo Alto Double 8K 2018
#328 Palo Alto Double 8K second leg and UjENA 5k 2019
#331 2019 Golden Gate Double 8K, 10K/5K
#333 8th Annual Christmas Double 15K and 10K/5K
#338 Brisbane Double 15K and 10K/5k 2020
#339 Golden Gate 10k/5k Double 8k Start
#341 Palo Alto Double 15k - 10k leg and 10k
#342 Palo Alto Double 15k, 5k, kids mile
#344 2022 Marina Races by Bob Anderson
#345 2022 Golden Gate Double 8k and 10k/5k
#347 2022 Golden Gate Batch 2 Double 8k 10k/5k
#348 2022 Golden Gate Double 8k second leg
#350 Brisbane 10k and Double 10k 2023
#351 Brisbane Kids one mile 2023
#353 2023 Golden Gate Double 8k 10k/5k
#354 Golden Gate Double 8k 10k/5k Aug 6 2023
#355 Golden Gate 10k/5k and Golden Gate Double 8k 2023
All Galleries