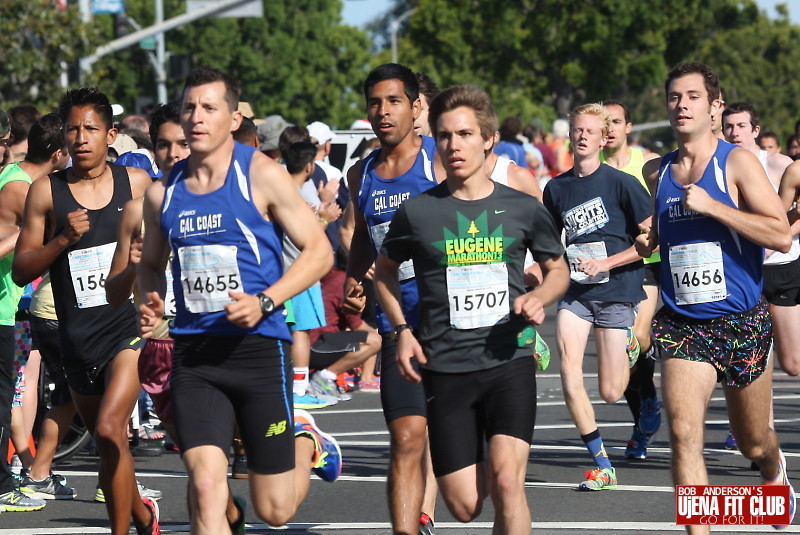 2015 Carlsbad 5000 Men 29 and under plus All Day 20k
The weather was perfect for the third 5k of the day at the 30th annual Carlsbad 5000. This division was for men 29 and under plus the all day 20k runners (these runners male and female run four 5ks during the day). It was a battle up front. Jorge Jabaz (bib 14655 ) placed first in 14:45 and Ismael Samano (bib 15639) placed second in 14:50. Photos by Bob Anderson for Ujena Fit Club and Double Runner.
Tag A UjENA Fit Club Member in this photo.
Use the form below to tag a UjENA Fit Club Member. First, search for a member, then press the Tag button to tag them.
More Galleries

#160 2014 Carlsbad 5000
#204 2015 Carlsbad 5000 Woman Masters Plus All Day
#205 2015 Carlsbad 5000 Men 29 and under and All Day 20k
#311 Carlsbad 5000 2017 Master's
All Galleries