The best way to handle shin splints is to be proactive and try to prevent them from occurring in the first place. One strategy that proved successful for many of the athletes that I have worked with involves the simple use of ice cubes and lower leg stretches. Even if you are not experiencing shin splints or are only having the first signs of lower leg pain try this simple solution.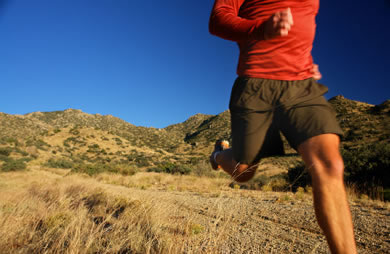 After every workout and during your post-workout stretching (you are doing that aren't you?) take an ice cube and gently rub it up and down your shin until it completely melts. At the same time, do a series of toe raises, toe extensions, and ankle rotations. Repeat this "ice while stretching" process on the other leg with another ice cube. If you add this combination of cold treatment to ease the inflammation and stretching for improved flexibility you will greatly reduce the chance of shin splints becoming a serious problem.
It should be mentioned that some lower leg pain that is often believed to be caused by shin splints can actually be a stress fracture of the tibia. If you are having chronic pain in the shin that is more localized to a specific spot on the bone, you should see a medical doctor.