Learn From Your Races
Thursday, September 6th, 2012
"Your races are like taking a test"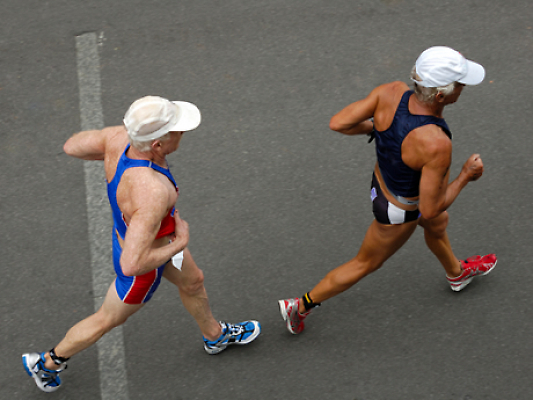 by Barry Anderson Ujena Fit Club Coach In an earlier tip, we had talked about how writing a review of your good races can be a benefit when preparing for future races. The memory recall of feeling strong and competing well during a past performance can prove to be a psychological boost.
You can also learn a great deal about your training progress from your races…both good and bad races. When you run well, you gain reassurance that your workouts are, at least, meeting expectations. Chances are, your bad races will reveal specific deficiencies in your training program. Evaluate how you felt during these difficult races at various points. Did the pace seem too fast to handle during the first third of the race? Probably some faster tempo runs and some interval/fartlek would be helpful. Or, maybe you did start too fast and need to work on race pace feel during workouts. Did that hill in the second third of the race seem to take the strength out of your legs. Add some hill training, and even some weight training, to improve your overall strength. What about your finish? Were you able to maintain a solid pace in the final third of the race…and finish with a fast last 200 meters? Try adding some longer tempo runs and finish that workout with 100-200 meter strides.
Your races are like taking a test. Use them to identify your strengths and provide assurances that your training is effective. And also, use them to identify weaknesses and then incorporate appropriate training modifications to improve these areas.
Comments and Feedback