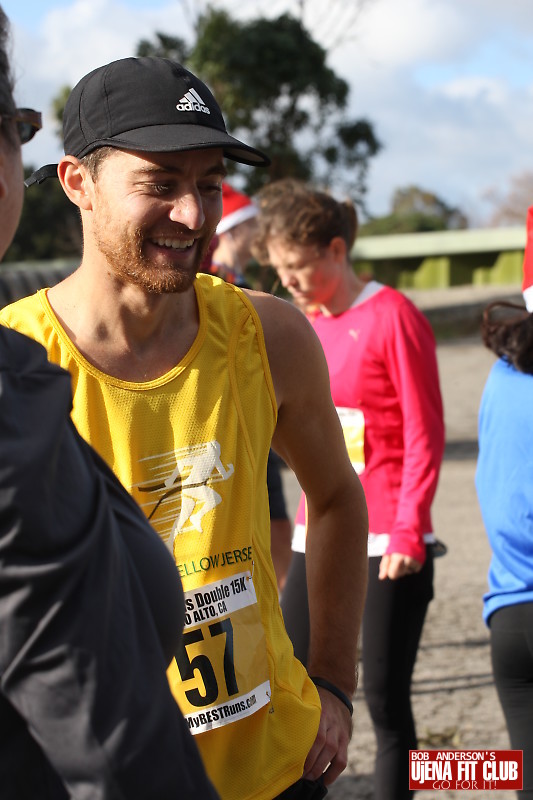 6th Annual Christmas Double 15K and 10K/5K Kids Mile
Saturday December 14, 2019 Palo Alto California. Four races Christmas Double 15K (10K+break+5K) and Baylands 10K, UjENA Fit Club 5K and Bob Anderson's Kids Cup One Mile. Part Two Photos by Catherine Cross for Ujena Fit Club and My Best Runs
Bib #s in this photo:

"Zachary Crockett was the winner of the 8th annual Christmas Double 15K. He clocked 34:20 10K for his opening leg and then posted a 16:34 for the 5k second leg giving him a 50:54 total time. Since he won the 10K he wore the yellow jersey for the second leg. "
Bob Anderson 12/15/19 3:37 pm
(x) Delete
Tag A UjENA Fit Club Member in this photo.
Use the form below to tag a UjENA Fit Club Member. First, search for a member, then press the Tag button to tag them.
More Galleries

#334 8th Annual Xmas Double 15k 10k/5k Kids Mile
#340 Golden Gate 10k/5k Double 8k Finish
#349 Palo Alto Double 2022
All Galleries