Ballpark 5k DSE (A Long Run - Race #3)
Out and back course along China Basin and loop around AT & T Park promenade. Terry Francois & Illinois Streets in San Francisco
Notes: Half mile before finish hamstring tighten and I lost 20 seconds at least. I hope I will be ready to race again next Sunday. Hamstring NOT good!
Bob Anderson: Best Performances · Performance Summary
UjENA Fit Club members in this race.
Comments
UjENA FIT Club Photo Gallery · DSE Ballpark 5k SF 2012
Share on Facebook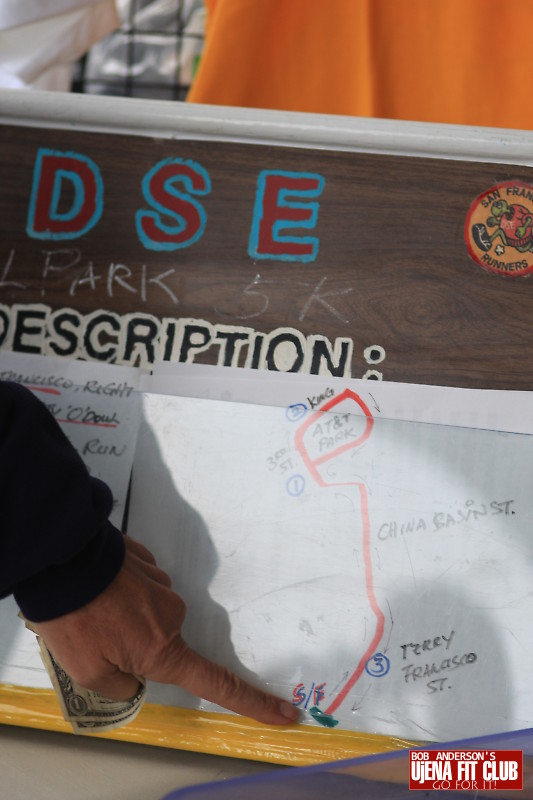 Ballpark 5k (a DSE race in SF) 2012
This was a local DSE race in San Francisco January 15, 2012. The course loops twice around the San Francisco Giants stadium. It is a fast course. This was UjENA FIT Club founder Bob Anderson's third race of 50 he is doing in 2012 to celebrate 50 years of running and racing. Film director Michael Anderson was on hand getting some footage for his film A Long Run - the movie featuring Bob Anderson. Co Producer Catherine Cross took these images.