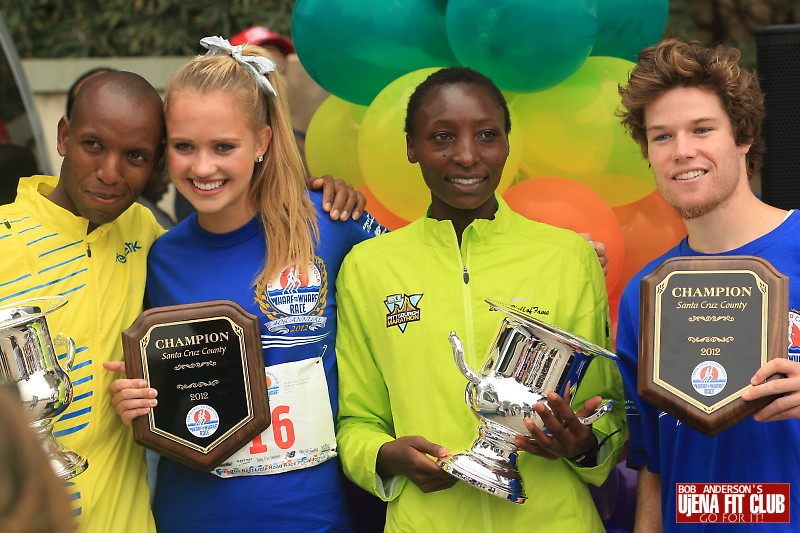 Wharf to Wharf 2012
Shadrack Kosgei was the overall winner in 27:20. Risper Gesabwa was the women's winner in 30:58 pictured with the Santa Cruz county winners. This was the 40th annual six mile race between Santa Cruz and Capitalo California. 15,000 runners and walkers. This was Bob Anderson's 30th race and he ran 40:19. Many other Ujena Fit Club members ran including Gil who finished sixth overall. Photos by Catherine Cross Ujena Fit Club

"Risper Gesabwa was the overall Female Winner at this year's Wharf to Wharf 6 mile Road Race. She ran 30:58. She has been running some great races this year. We will her to the Ujena Fit Club."
Bob Anderson 9/20/12 11:26 am
(x) Delete
Tag A UjENA Fit Club Member in this photo.
Use the form below to tag a UjENA Fit Club Member. First, search for a member, then press the Tag button to tag them.
More Galleries

#70 Wharf to Wharf 2012
#109 Wharf to Wharf 2013
All Galleries