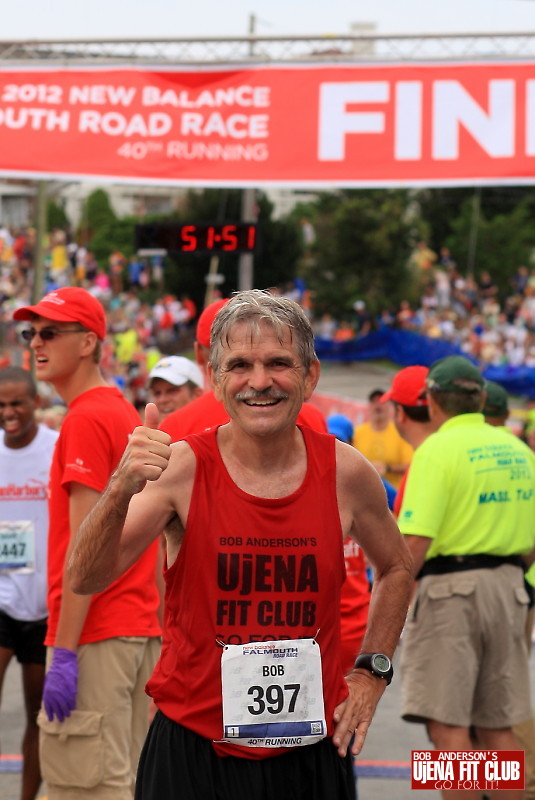 New Balance Falmouth Road Race
This 7.1 mile race was held August 13, 2012. Over 10,000 finished the point to point course which makes it the largest race on the Cape. Falmouth is about two hours from Boston. Stanley Biwott won the men's race and Margaret Wangari the women's race. This was Bob Anderson's 32nd race of the year. He finished second 60 plus. It is a great event. Photos by Catherine Cross

"Keith, now I know why you moved to Boston. I love SF but Boston is really cool too. It has to be the road running capital of the world. We saw so many runners at all times of the day. Just don't know if I could handle the humidity. See you next in Cabo...thanks for helping out!"
Bob Anderson 8/14/12 9:04 am
(x) Delete

"Glad you had a great time in Boston and Cape Cod. It was a pleasure seeing all of you prior to the race!"
Keith McNulty 8/14/12 4:57 am
(x) Delete
Tag A UjENA Fit Club Member in this photo.
Use the form below to tag a UjENA Fit Club Member. First, search for a member, then press the Tag button to tag them.
More Galleries

#72 New Balance Falmouth Road Race 2012
All Galleries