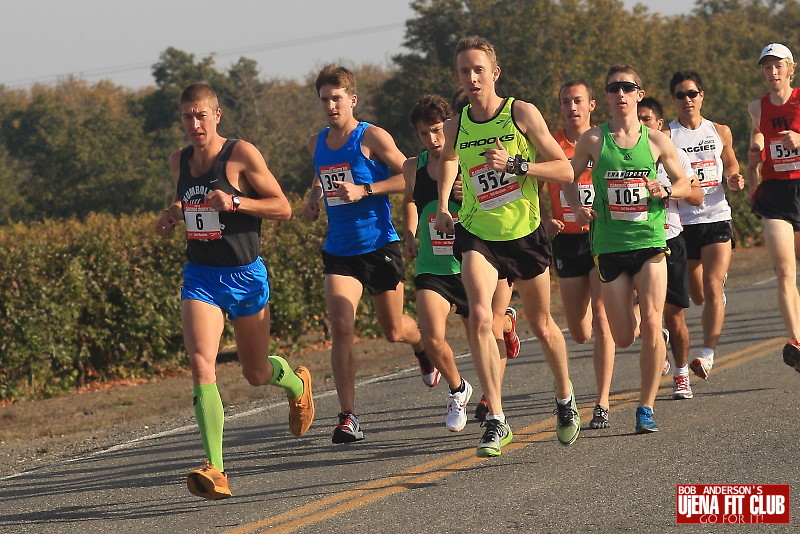 Clarksburg Country Run 2011
The leader pack at about the half mile mark of the Half Marathon. It was a good day racing. There was a little wind on the way back but not bad. Great course. The 46th annual races offered a variety of races (kids' races, 5k, 10k, Half Marathon and 20 mile) and a lot of small town hospitality. The Hal Marathon was a PAUSAFT event which means there was $2900 of prize money in five age groups. Photos by Catherine Cross UjENA FIT Club

"I really liked the feeling of this race. It is held in a small town just outside of Sacramento in the delta. I will be back... "
Bob Anderson 1/6/12 11:34 am
(x) Delete
Tag A UjENA Fit Club Member in this photo.
Use the form below to tag a UjENA Fit Club Member. First, search for a member, then press the Tag button to tag them.
More Galleries

#16 Clarksburg Country Run 2011
All Galleries
Best Road Races Race Information
Clarksburg Country Run