Together with Love 10k (A Long Run - Race #7)
Annual presentation benefitting the Monterey County Rape Crisis Center's programs and services. Participants in the 5K and 10K receive a long sleeved, tech t-shirt, access to a prize drawing and after race refreshments. Kids 10 and under in the 1K Fun/Run receive a goody bag.
Member Name

Bob Anderson
Tell your Friends
Share on Facebook
Age
64
Sex
M
Years Running
51
Race Name
Together with Love 10k (A Long Run - Race #7)
Race Location
Pacific Grove, California
Race Date
2/12/12
Race Distance
10K
Age Graded
81.67%
Finish Time
42:22
Division
60+
Division Place
1
Overall Place
31
Pace
6:49
UjENA FIT Club Photo Gallery · Together With Love 10k, 5k and 1k Kids Run 2012
Share on Facebook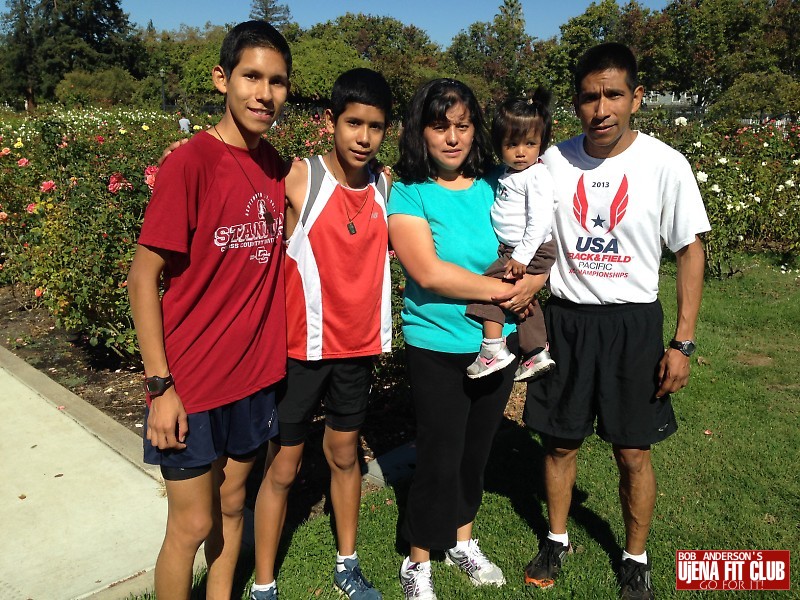 We are family. We are Double Runners. Run on...
The Pina family is amazing. Running is a big part of their life. They ran the Pleasanton Double in 2012 and since then has run many Doubles. "We like the halftime and the awards," says Jose Pina. "It gives us a new challenge. We are looking forward to the Pleasanton Double Racing Festival Dec 21," Jose Pina Jr. told us. The Pina family is being featured in the first issue of Double Runner magazine. Photos by Bob Anderson publisher Double Runner.