Whale Run 28th Annual (A Long Run - Race #13)
The 28th Annual Whale Run and Walk starts and finishes in the heart of Fort Bragg in the Skunk Train parking lot. It is an out and back race. Race participants start in the Skunk Train parking lot heading north.



Notes: Need to enter and book hotel. Have never run this race before. I really like this part of the country.
Bob Anderson: Best Performances · Performance Summary
UjENA Fit Club members in this race.
Comments
UjENA FIT Club Photo Gallery · 28th Annual Whale Run Fort Bragg
Share on Facebook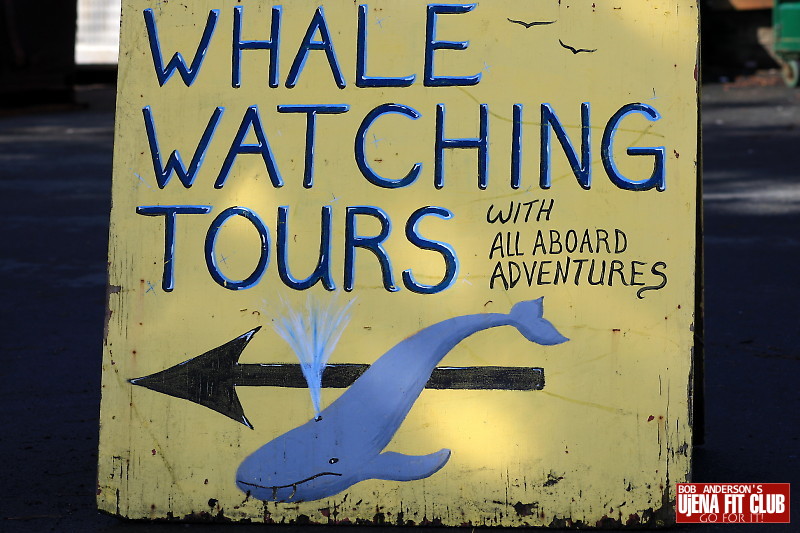 28th Annual Whale Run Fort Bragg, CA
More than 600 runners and walkers came to Fort Bragg, CA for the 28th Annual Whale Run March 17, 2012. First place in the 5k was Anthony D'acquisto from Chico. His time was 17:19. First place women was 17-year-old Alexandra Sciocchetti in 18:52. This was Bob Anderson 13th race of the year (out of 50). He finished 13th overall in the 5k running 21:11. Race director Joyce, her crew and Capital Road Management welcomed Bob and the "A Long Run" fillm crew of three (Catherine, Mike and Waitman). It was a good weekend. Photos by Catherine Cross Ujena Fit Club