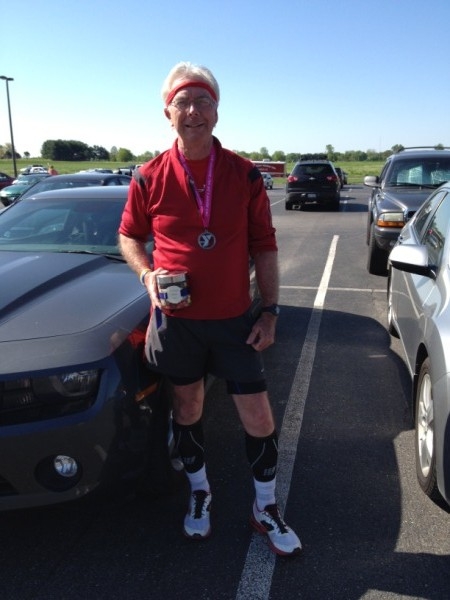 Profile Photo


Member Name

Robert Wohler

Location
Missouri
Age
76
Sex
Male
Years Running
7
Max Distance
1/2 marathon
Fastest Mile
9 minutes
Current Mile
9.5 minutes
Types of Running
Trail

Internet Profile Link
http://
Comments
Cool idea
Fitness Statement
I run 20 miles per week, mostly on trails and I work out at our local fitness center 3 times per week.
Quote
"I love it!"
Running Achievements
Have completed 48 half marathons. Now that I am 70 I come in first or second more often.
Date
Event Name
Location
Distance

Date
Event Name
Location
Distance
Race Time
Place

Profile Comments

.
UjENA FIT Club Fit Log Entries (2019) 2012