Race for speed
Saturday, July 21st, 2012
Use your races for your speed work!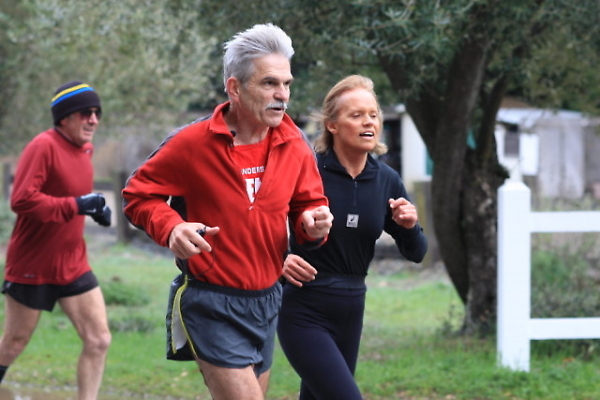 by Rich Stiller Speed work is really overrated for improving performance. I found out years ago that a runner can just as effectively race themselves into shape. The biggest issue is often balancing speed work and racing in the same week. Well, the answer is...DON'T. Let's say you are eight weeks way from an important race. Rather than doing speed work every week pick 4-5 races and run those instead. You don't have to bash each race. Run 2-3 hard and the others as strong tempo runs. The benefits are that you'll have less chance of getting injured plus your peak racing period will last longer. I was most successful when I focused on getting in miles during the week and racing on the weekends.
My fastest 5k came off no speed work for three months prior. Just 3 or 4 tune up races. My best 2 miler came off of no speed work at all. I ran a 1500 meter on the track one week in 4:16, then ran a 3.5 mile club run in 18:22 and then ran two miles on the track in 9:44. This was a 14 second PR. My one mile PR came from running the mile on successive weeks at all comers meets. I went from 4:49-4:31 by running five one mile races.
Does speed work have a place in a runners training schedule? Sure. Now and then run a speed workout on a non race week to get feedback on your conditioning. For example, if I could run 3 x one mile in a 4:59 average, that told me I was ready to race. That didn't mean I had to go out and try to better that workout. By the way, long time world class runner Mark Nenow rarely did speed work. He raced for speed. Joe Henderson wrote "Long Slow Distance" more than forty years ago. This was the main theme of his classic book.
Photo: Rich doing an easy training run with Bob, JoAnn, and Bill earlier in the year.
Comments and Feedback