2012 London Olympics
Friday, July 27th, 2012
Olympics a showcase for Runners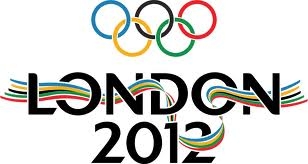 by Bernice Torregrossa Tonight's opening ceremonies for the 2012 Summer Olympics kick off more than two weeks of exciting competition, and runners and fans of running will have more opportunities to see long-distance running on television than ever before.

While there will be ample coverage of running events, fans of long-distance running will have to wait another week or two to see their favorite events. The men's marathon will be one of the last events of the Games, held on Aug. 12, the same day as the closing ceremonies, and the 5-kilometer races are scheduled for that weekend as well.

The first long-distance event begins Aug. 3, when the finals of the women's 10-kilometer race takes to the track. Many local runners participate in 10K races, a popular distance throughout the year, but those 10K events are held on the road. The Olympic 10K takes place on the track, with runners making 25 laps around the oval.


Comments and Feedback

Can Galen Rupp pull off an upset in the 10000 Aug 4th? Anything can happen at the Olympics. Billy Mills did it...Go Galen!!!!
Bob Anderson 7/27/12 10:12 am
,,,,,
Photo: Ujena Fit Club member Meb can win the marathon August 12 but a lot can happen over 26 miles 385 yards. We will all be cheering for you Meb!
Kenyan and Ethiopian runners are expected to dominate the 10K, with the race likely to be decided in the last 100 meters. Following the women's final on Aug. 3, the men's 10K final will be held Aug. 4.

The only other distance event that weekend will be the women's marathon, scheduled for Aug. 5. Marathon fans had a chance to see a preview of the Olympic course in January at the Olympic Trials Marathon, held in Houston in conjunction with the Chevron Houston Marathon. The Houston course was designed to mimic the three-lap London course, and the U.S. Olympics marathon team of Shalane Flanagan, Desiree Davila, Kara Goucher, Ryan Hall, Meb Keflezighi, and Abdi Abdirahman all ran fast times in Houston despite the looping, twisting course.

The men and women will run on the same course in London, albeit a week apart. It's ladies first for the 5-kilometer course as well, with preliminary heats for the women's race beginning on Aug. 7 and the finals scheduled for Aug. 10. The men follow a day later, running prelims Aug. 8 and finals Aug. 11.

All the long-distance events will receive television coverage, though because of the time difference, few will be covered live.