Photo: at the finish of a race it is hard to know right off the bat if you are feeling an injury or you are just sore and tired.
One of the biggest causes of soreness in your muscles is the accumulation of lactic acid that is created when you run and there is not enough oxygen to break down the glucose that muscles use for energy during exertion. Soreness is to be expected, is usually general and not specifically located, and can usually be tied directly to the level of exertion during your workout. You can help reduce muscle soreness by doing a cool-down of light running or walking and static stretching after your workout. This post-workout process will help flush the accumulated lactic acid from the muscles and ease soreness.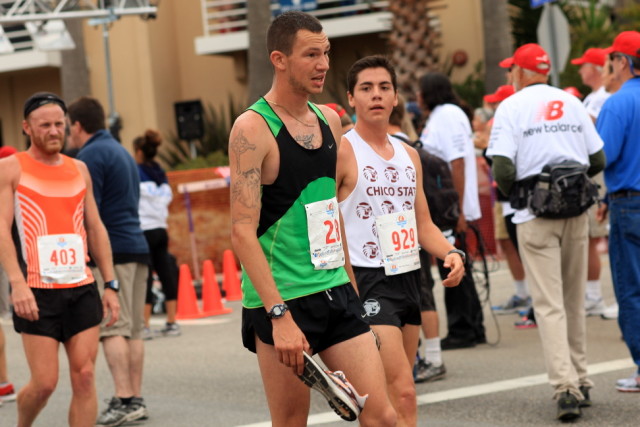 Injuries are generally associated with more acute pain and specifically located. They are most often located at the attachment points of muscles and not in the "belly" of the muscle for distance runners. When you learn these differences you will miss fewer training days and have a more enjoyable running experience.