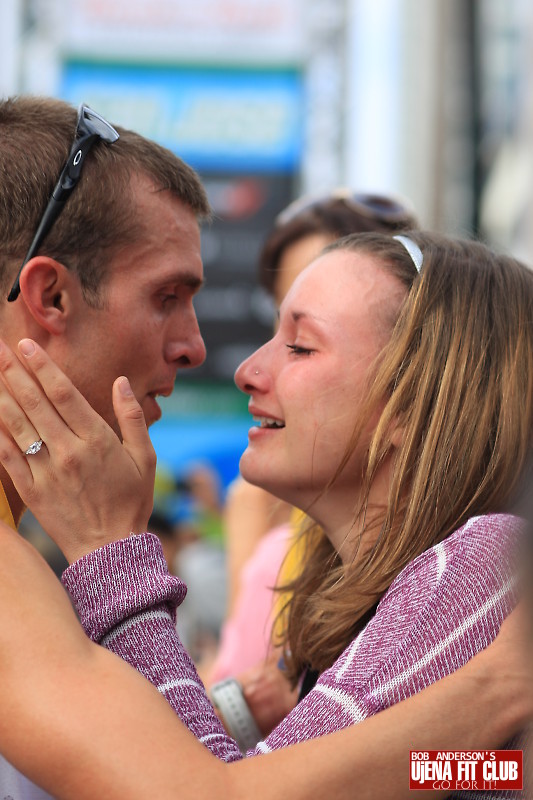 Brian Ball after finishing 6th
Brian Ball sprinted over the finish line of the Dodge San Jose Rock 'n' Roll Half Marathon in sixth place on Sunday, beating by 11 seconds the 65-minute time to qualify for his first U.S. Olympic Marathon trials.
But that career achievement was eclipsed by his next move. He walked over to his girlfriend, Hayley Rasmussen, standing nearby behind a crowd barricade. He knelt down before her on the pavement on Park Avenue, looking for a moment as if he might collapse from the strain of the race. Instead, he pulled out a small blue case and opened it to reveal a diamond ring.
"Let's make this the happiest day of our lives," he told her. "Will you marry me?"
Photos by Catherine Cross UjENA FIT Club
More Galleries

#9 Will you marry me? @ SJ Half 2011